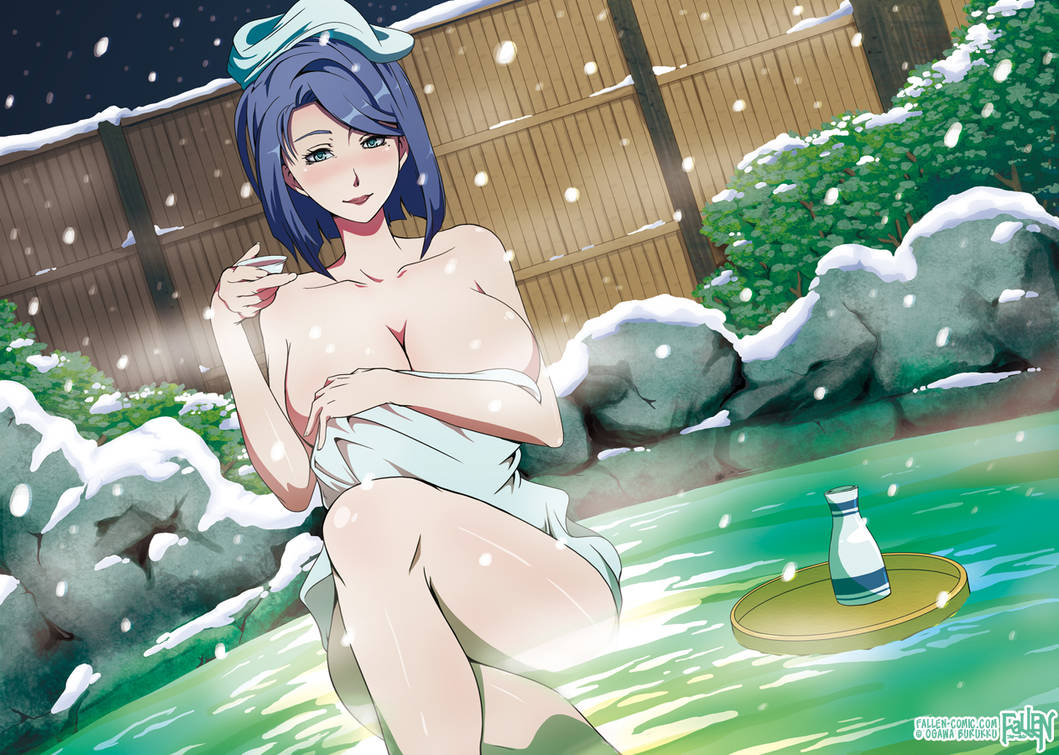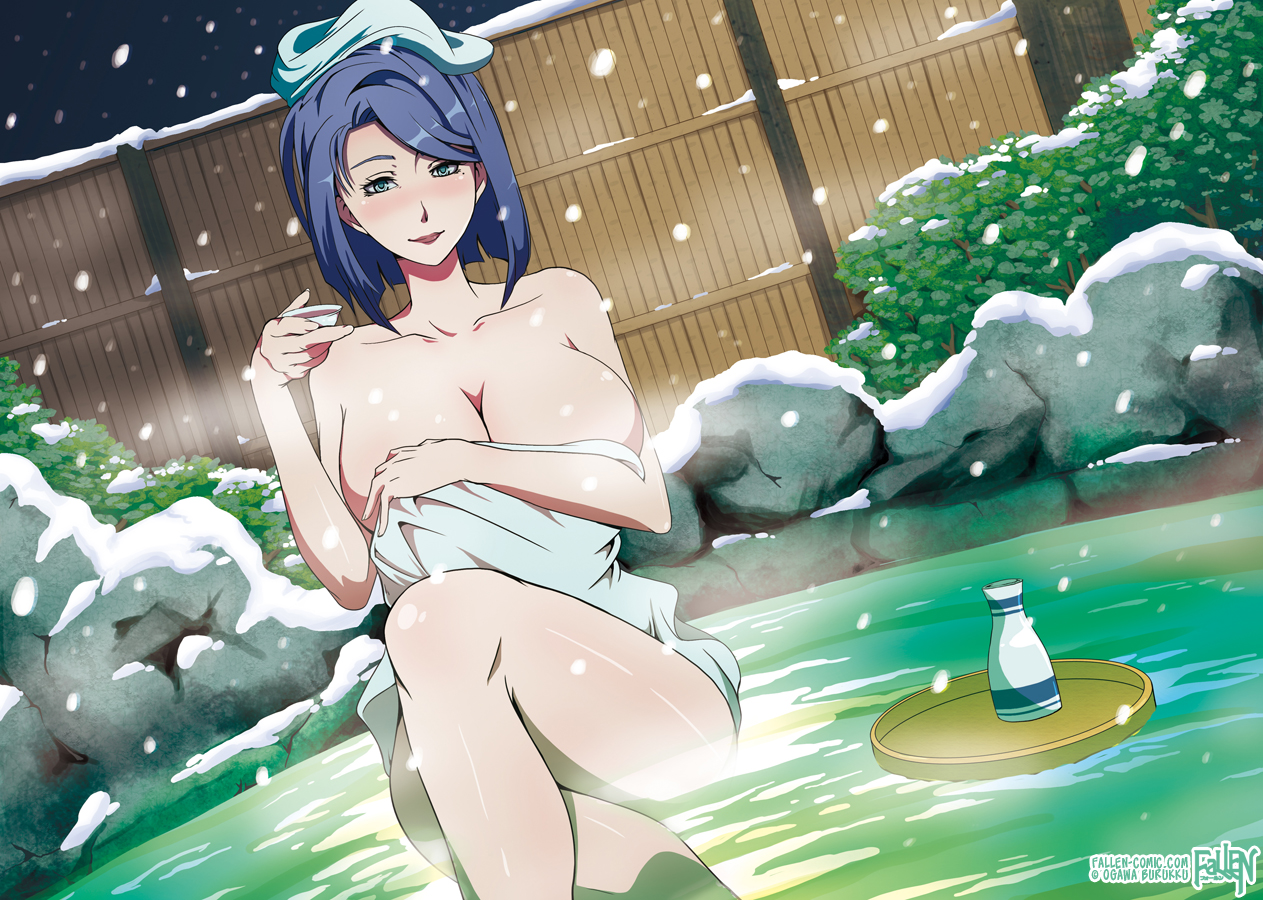 Watch
In early 2017, when I was making the illustrations for the calendar, I had this goal where I would try to draw and color more backgrounds in my illustrations. I draw them all the time for the traditional black and white comic but not for most of my digital illustrations, so I set out to change that. I don't know why but I just really hate drawing backgrounds on the computer.

Anyway, this is Neiva relaxing in a Japanese style onsen/hot spring with some sake and towels. In FaLLEN, Neiva is the Guardian of Ice so I wanted her enjoying her element a bit. I assume this isn't NSFW because you cannot see anything... barely.

Probably did this before I was pregnant since I remember putting a lot of time into it. I still made mistakes, though.
---