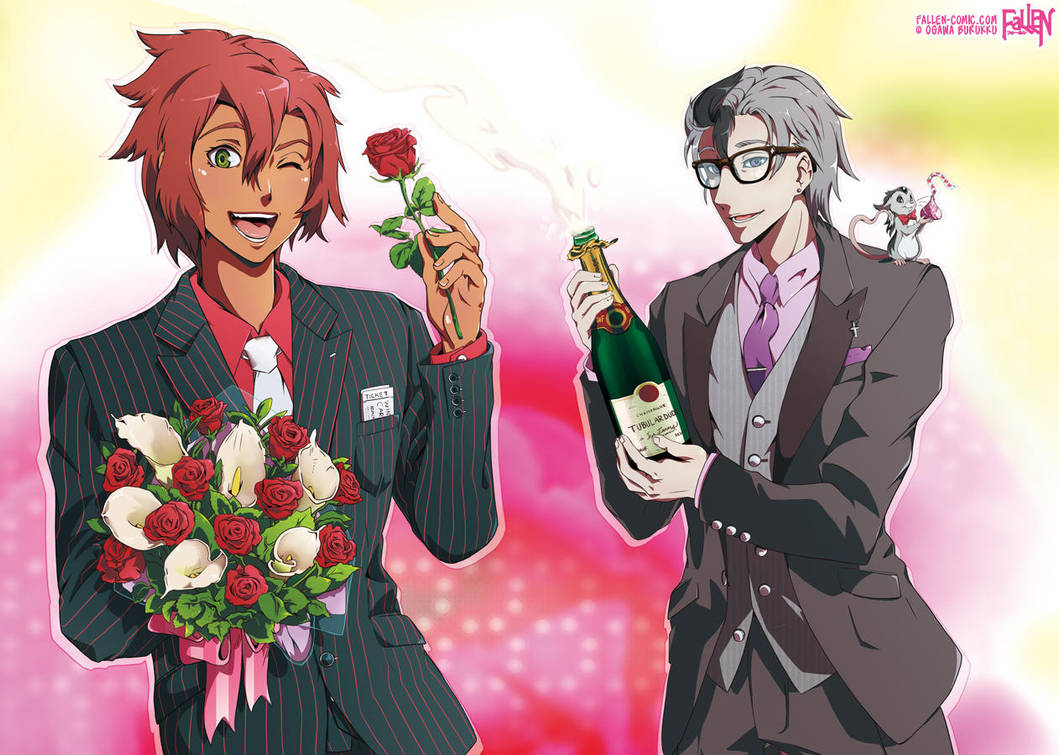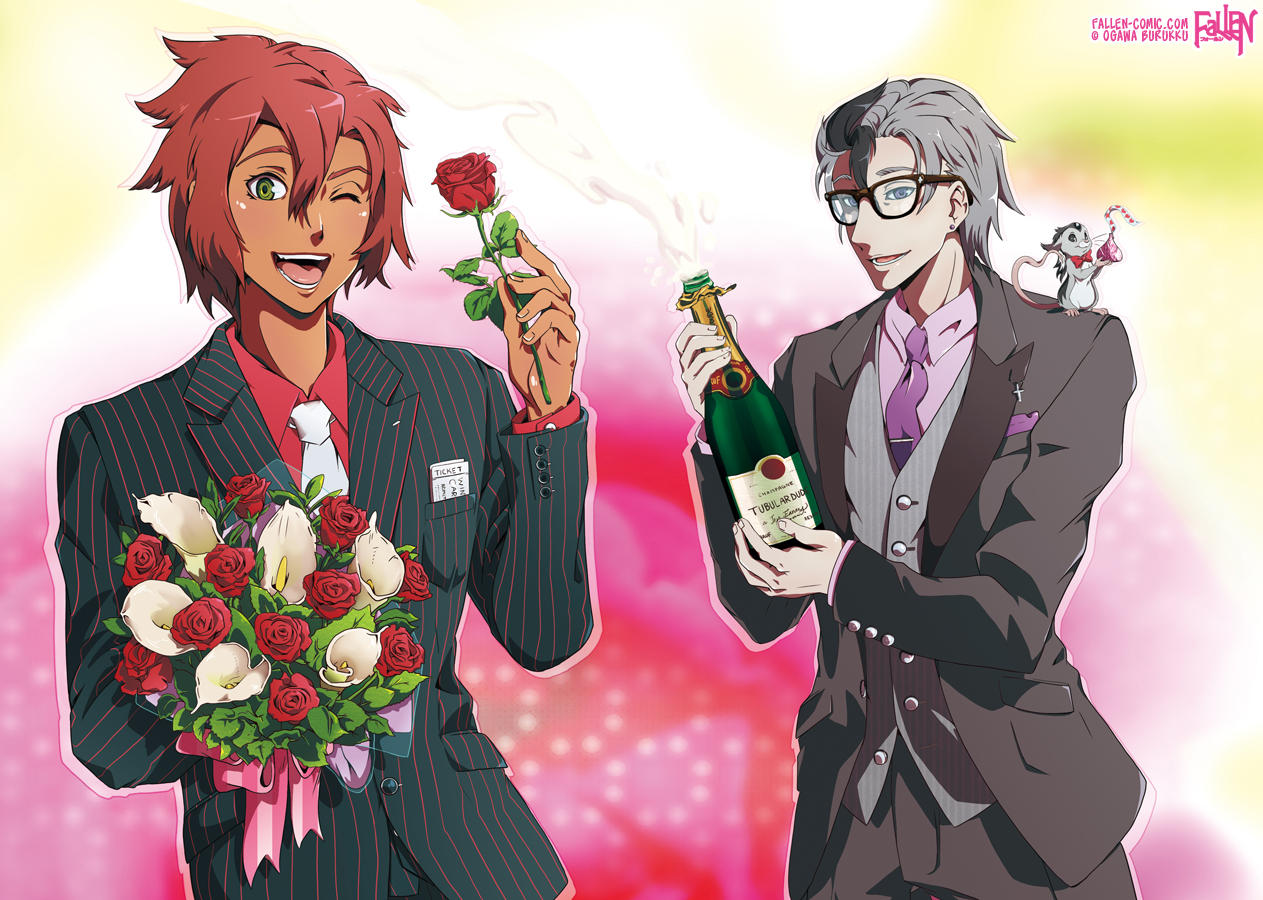 Watch
This is the artwork for the February image from the calendar. I remember this was a FUN challenge because I am not very good at drawing suits and I wanted the roses and champagne bottle to look nice. Used lots of reference photos and stock photos to get the flowers and bottle right, and I researched a ton of suits for Sam. I wanted him in something not black, since he always wears black as a priest, and I think what I went with fits him really well.
Poor Arma... she is wearing the suit Lamia makes her wear in Vol. 1, but it was pointed out to me that you don't button the lower button on men's suits. I never noticed before! (not a man) I was going to correct it, but Arma isn't a man either and she probably wouldn't know, heh.
Vox was originally supposed to get sprayed by the champagne, but I last minute changed it and put him on Sam's shoulder instead. I realized after I did this that I had Arma and Sam for February in the previous calendar, too... whoops! I actually try to rotate characters so every year there is someone different, but oh well.
One of my favorites from the calendar, despite its flaws, I think because I nailed those flowers and Sam (a hard character for me to draw). Also got to sneak in something from a future chapter, and the champagne label says "TUBULAR DUDE." Because.


---
Related Artwork