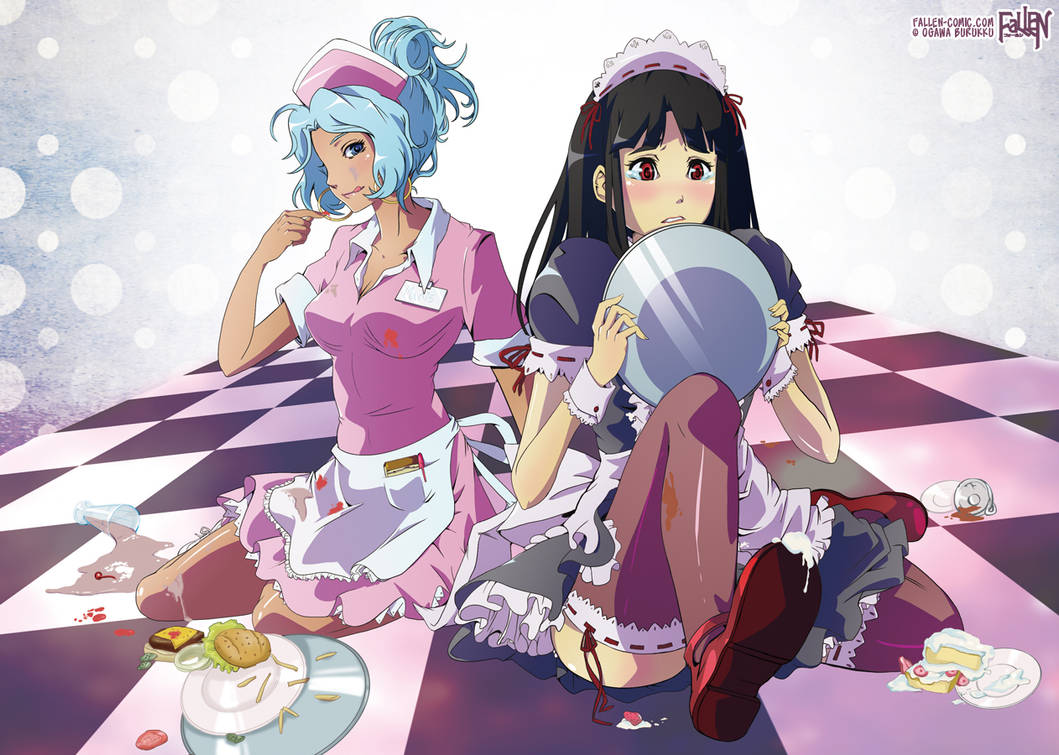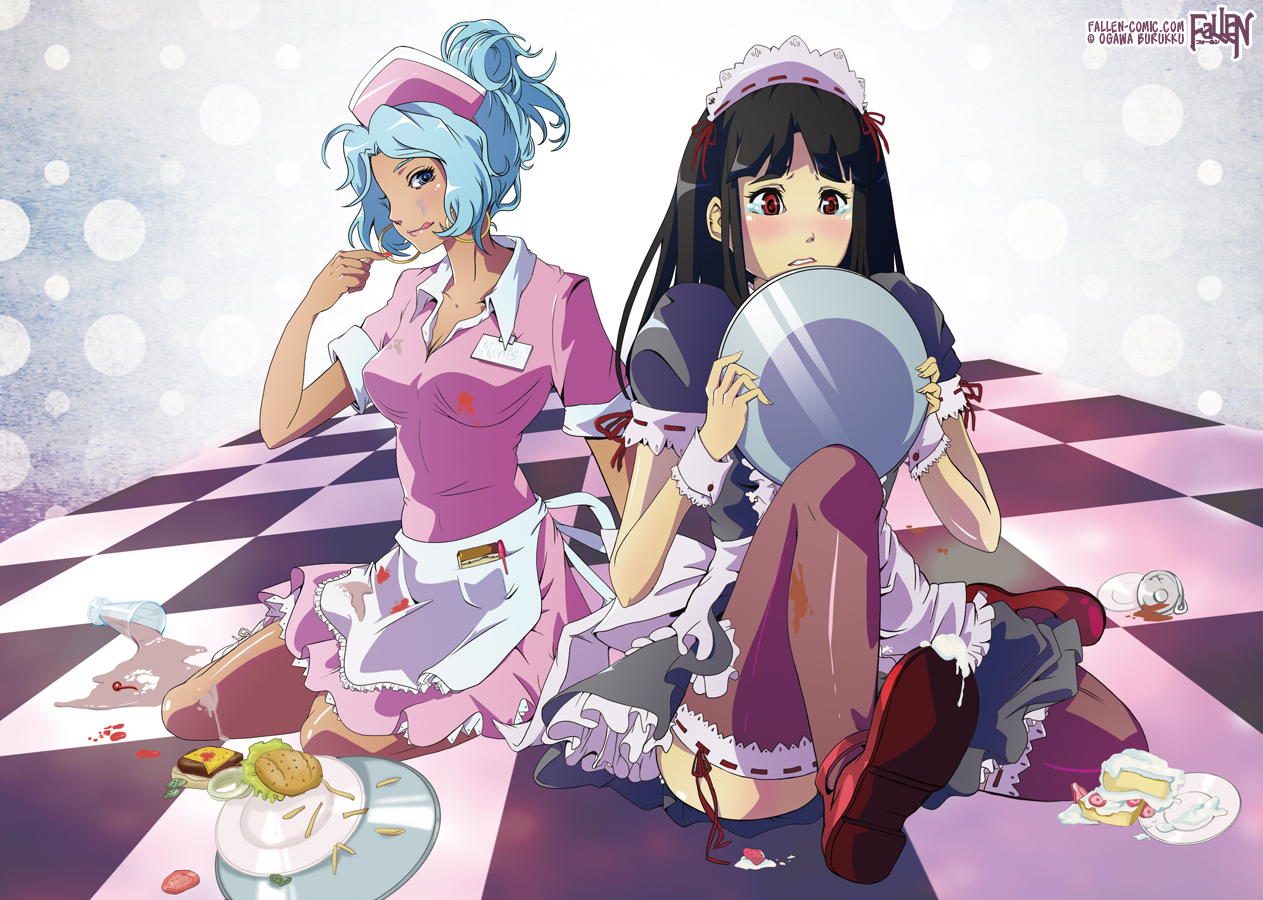 Watch
Another calendar image! This is also a remake of an older image (this one ---> Diner Danger) and to be honest, I'm not sure that this is much of an improvement, haha. I think I did this right around the time I started feeling the pains of my pregnancy in 2017, and I must have rushed through some stuff because right before I sent this out to print I realized I had used the placeholder image for the food (which was just the food from the first illustration) and never redrawn it. I cleaned it up a bit but I was pretty annoyed with myself for not catching that mistake sooner.

Maris looks better, but Vesta isn't such an improvement.

Both girls are from my webcomic FaLLEN, which is on hiatus right now because I had a baby. New pages will be coming again sometime in the fall.


---
Related Artwork

Reply

Surprisingly none of those glasses or plates shattered.
Reply

Plastic, baby.

Though actually, I worked in a pub for a few years and you would be surprised how many times plates and beer mugs got dropped but never even cracked.
Reply

That's really cute. I remembered reading your webcomics, it's different from other magical girl franchises because most of the characters are adults.
Reply

Yeah, though one is 13 the others are between the ages of 18 and 29. I use the term magical girls but it's more like magical ladies, haha.
Reply