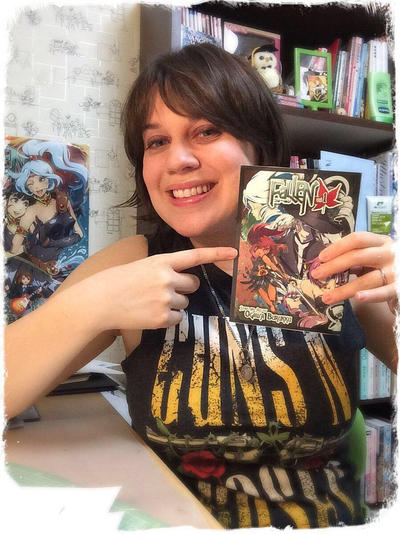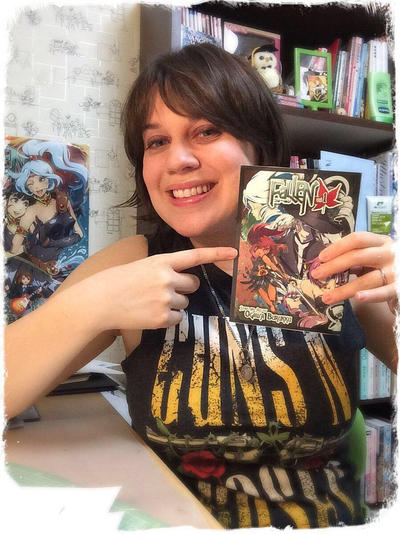 Watch
I realized the other day that all my profile photos are like five years old... I gained a ton of weight last year from the stress of Hell Year (like... 10 kg, which is, uh... 22 lbs). I've already lost half of that weight this year, but I still don't look like I used to (and my hair is short, and I'm, like, older now...) so yeah. New photo. Now when people look for me at cons they will actually know what to look for, haha. And look, my graphic novel! Wee!
I am either going to be wearing a cartoon/anime shirt, probably something with magical girls, or a band shirt. That's pretty much the only thing I wear. Ever.

I added a dumb frame because I can.