Here we are . . .
INKTOBER 2021
☺️Good friends, you are alive right? wait ! perfect good I was somewhat missing this group will continue to work with inktober 2021 folders

Ur Free to use ur how list, no doubt to share with us!
. Go ahead and upload your art we all want to see your work!
This official list
,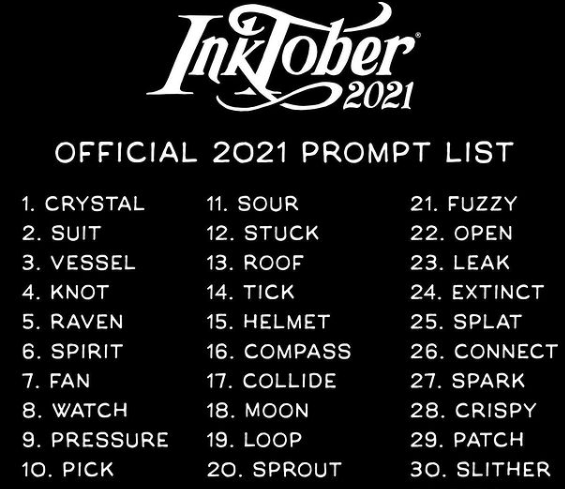 ///////////////////

-Buenas amigos, estais vivos right? espero ! perfecto bueno estuve algo desaparecido este grupo seguira funcionando con carpetas de inktober 2021
- Animate y sube tu arte todos queremos ver tu trabajo!
-I,ll prob ask to my family and people random words for create some part from the list and ill choose my own design and theme, prob creatures of fantasy.
Here my 2 last inktober<<< watch out! check
,
.
+This last year was complicated for everyone, I hope you are well, greetings friends!
- Este ultimo aņo fue complicado para todos , espero que esten bien saludos amigos!
Here my Marketplace-Art Gallery >>CLICK>

O W O)7

<<<😝 ANIME, FANTASY, SPEED DRAWING Here

Youtube art
,