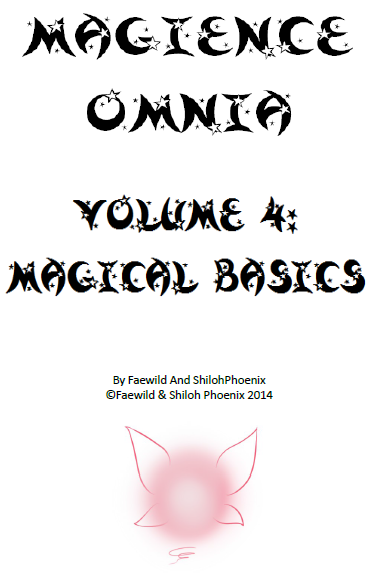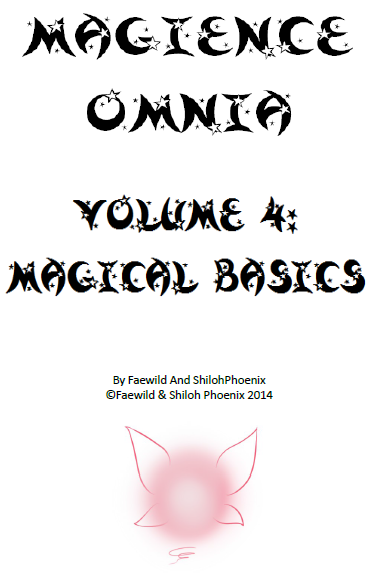 The Magience Omnias are a series of short booklets containing lore on the Magience universe; cultures, races, mythology and more, interspersed with sketches and diagrams for your viewing pleasure. Omni is a Latin prefix meaning "all" or "every", so I guess you could say these booklets will be Magience's Everything! Which is pretty accurate, since we're going to be as thorough as possible about all the little things that probably don't matter but everyone seems to want to know anyway.
There will be absolutely no spoilers to the plot of the comic.

Lot's of good information; But I have some questions about Focus Runes. How do you arrange the Runes? is it just in a line or is it more complex such as a circular pattern?
Do you just have to place them on the ground or is there some sort of magical "shelf" that could be created to utilise in the middle of battle? Or even attach the runes to an item ready for quick activation later?
Also, what would happen if a player created a unique sigil that had one meaning for them but someone else had already created a matching sigil with a different meaning?
Reply

I think I mentioned it in the Omnia, but to sum it up in tl;dr terms, a huge chunk of the usage of magic is dictated by the people using it. With runes, how they're arranged or used is ENTIRELY up to the person using them. (A magical shelf thing would be kind of cool, not gonna lie, but it's not built in. You'd have to come up with a separate spell or item for that on your own) So you could put them in a line, or a circle, or triangle, or pentagram, or whatever so long as it has meaning to you, the caster.
No, you can't attach runes to an item for quick activation. You have to spell things out each time. BUT, you don't always need to use a ton of runes (you can, for example, have a single symbol that's the entire activation for a spell, it doesn't have to be a series of them AND just drawing the rune sigil in the air with your finger is enough to activate a lesser version of the spell without pulling the physical runes out, so long as they're in your Pocket or otherwise on your person)
and the "meaning to caster" thing applies to same sigils as well. Just because it's the same as what someone else made, doesn't mean it means the same thing to both of them, and THAT'S the part that matters - what it actually means to the person using the spell, NOT what it looks like. It happens a lot with verbal spells, cuz a lot of people are flashy/tacky/traditional and like to use Latin or bastardized Latin - two casters will have the same word sequence but they'll be for different spells, and what matters is what the word sequence specifically means to the caster.

(I know I already answered this on the tumblr, but for the benefit of people who don't watch our tumblr we're posting this here too)
Reply