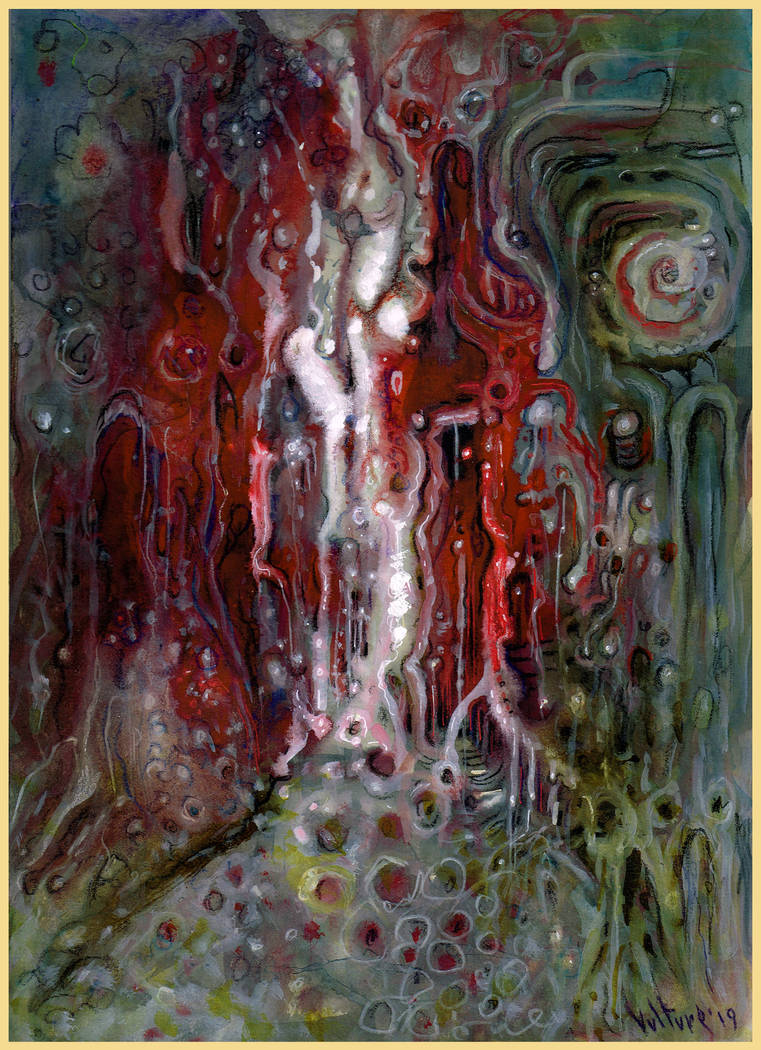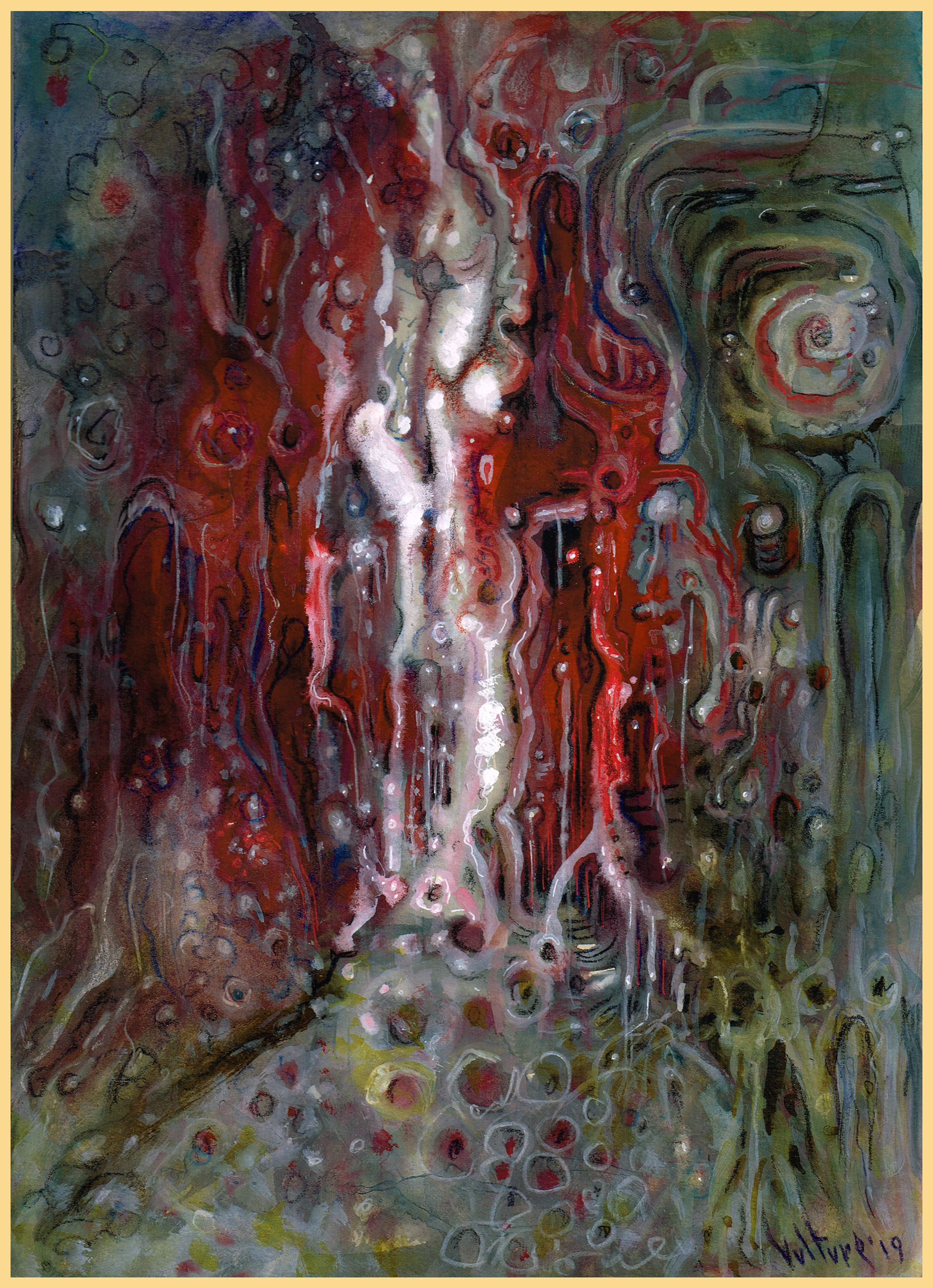 Watch
Watercolor pencil + acrylic ink, 2019 -watck in full size-

Love the colour and fluidity.Great work here!..👌🌙🙂👻✌️️
Reply

Looks like a nuclear reactor that's melting! Cool!
Reply

I just love the work you do, it's always so open to interpretation. Something in it for everyone, if you know what I mean. I actually seem to see a person in there, with their soul and emotions pouring out, uncontrolled.

Of course, I've been known to see a 6 foot white rabbit on occasion, so you might want to take that with a grain of salt...
Reply