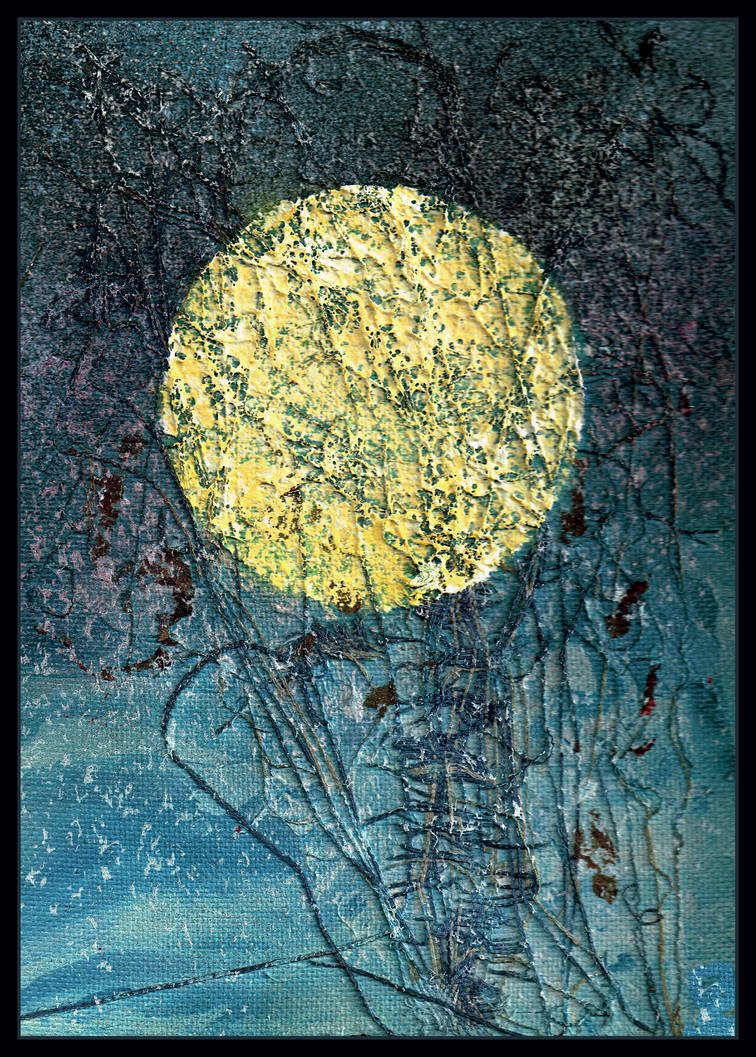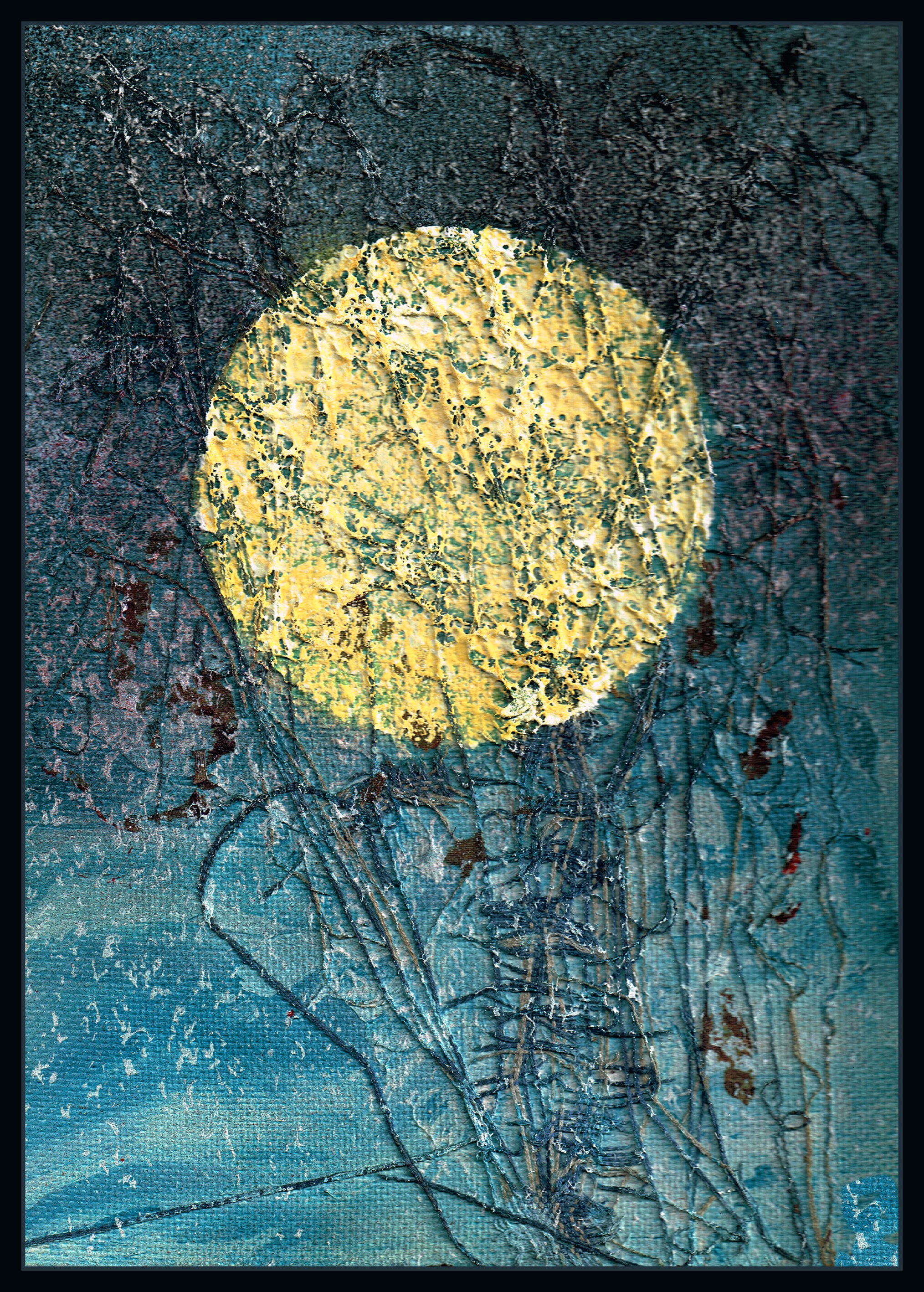 Watch
Mixed materials on board, 2019 -watch in full size-

Good moon.

Reply

So cool

Reply

Reply

Thanks man!
It's the wrong side of a painting board, so it already had strucfure.
I applied acrylic paint & pieces of cloth with wallpaper glue and spray painted it with various colors. Used a cliche to get the moon stand out.
Reply

Oooohhhh.... this is really pretty! Interesting textures!
Reply

MrRemoraman kind of beat me to the word...TEXTURES...Superb.
Reply

Interesting texture. I like it
Reply