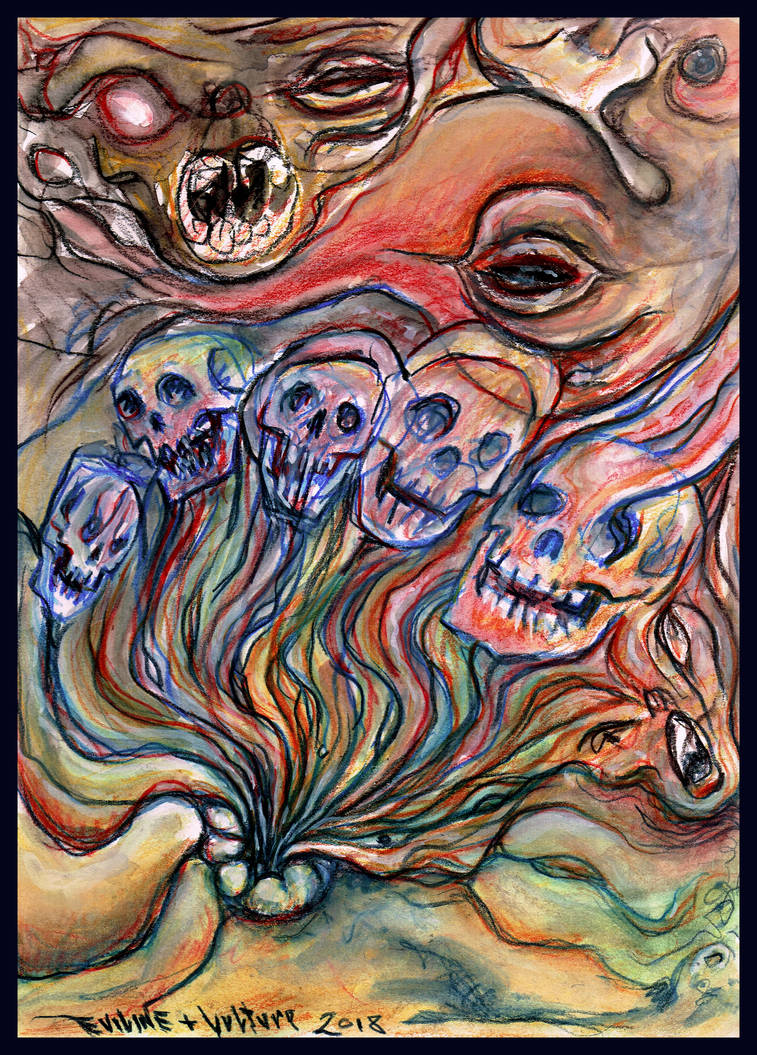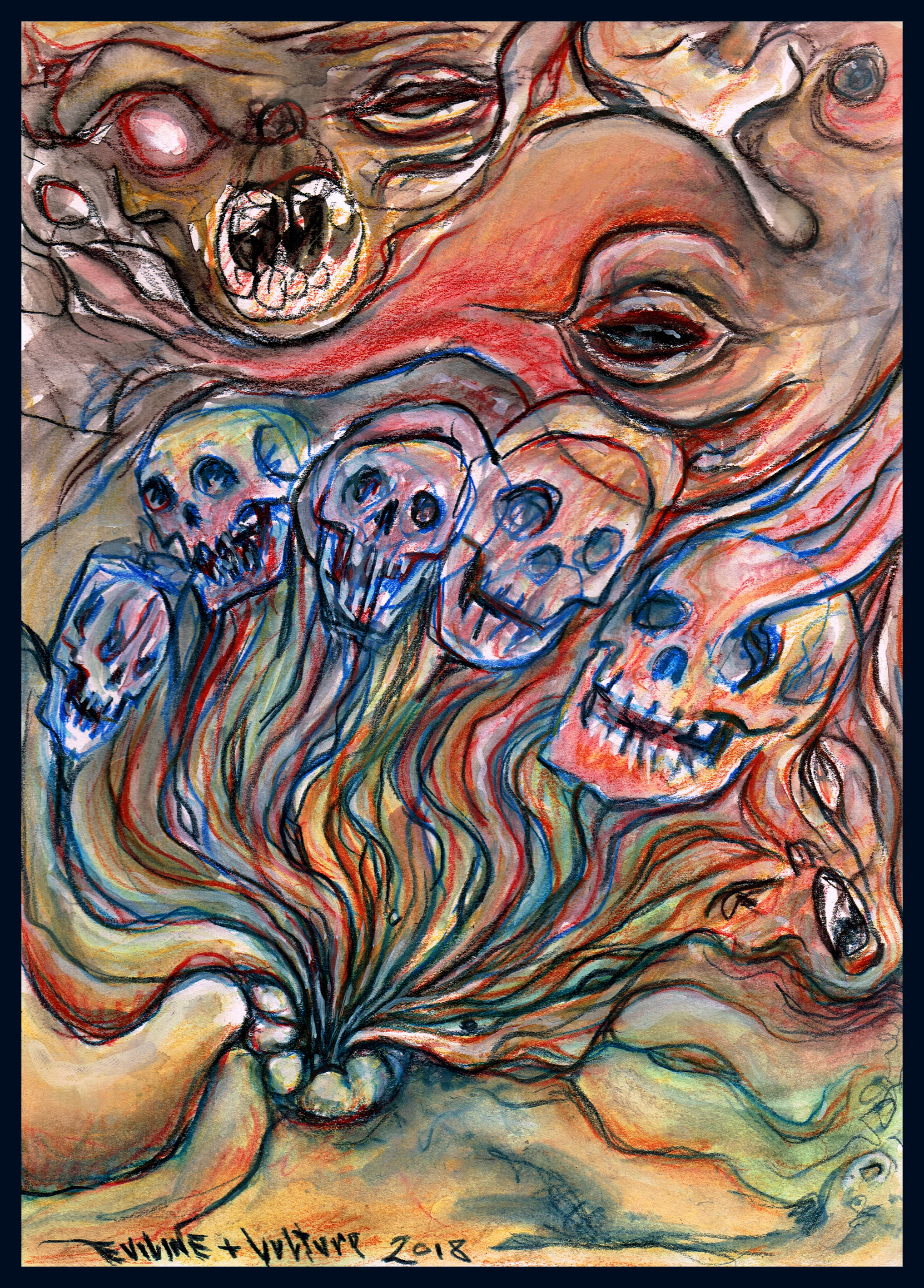 Watch
Watercolor pencils, 2018

Simultaneous collaboration with :evilinemoonflesh:

Death lives inside your colon.
Nice one though, I love the symbolism, It's up to the viewer to find it, but I do!

I like the colors and your little skulls as always, as well as the butthole

Reply

Much thanks!
It was totally improvised, but somehow we always end up with skulls and genital disaster

Reply

i really love your style of presenting dark and morbid stuff in a colourful way. seems that there is a lot of life in death.
Reply

Reply