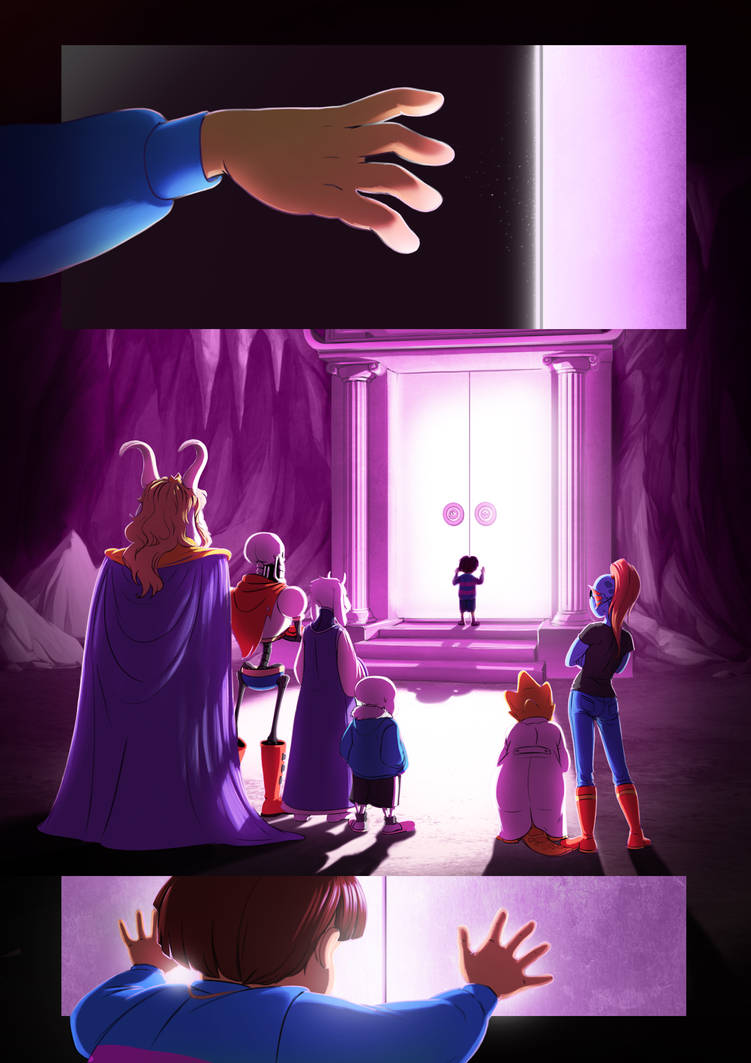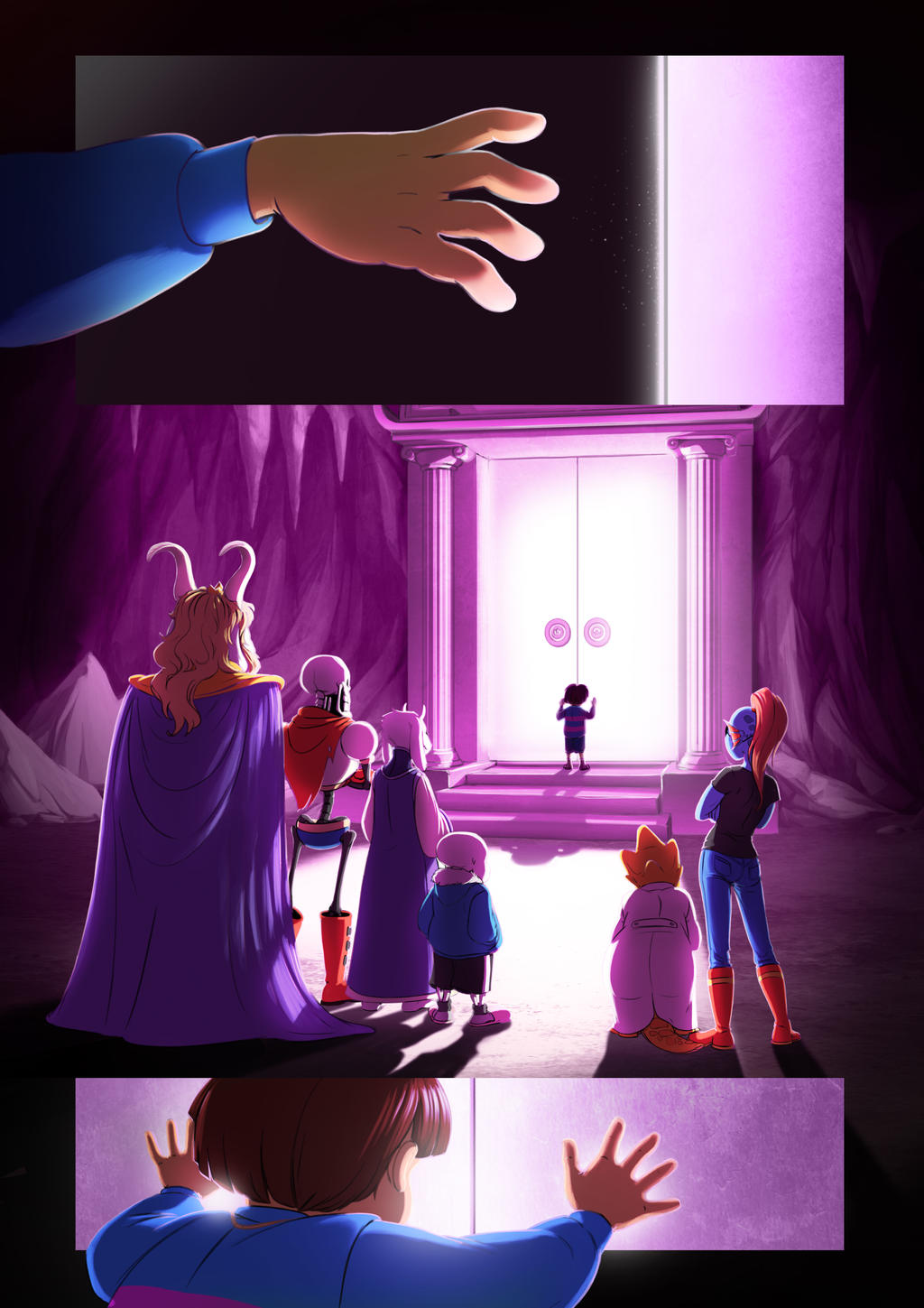 Watch
"You choose to open the door. You are getting close to it and try to open it."
-----------------
-----------------

Timeline Map:
-
-> you are here
Start:
O---|
-->
THIS IS A MULTI-CHOICE COMICS, WHICH MEANS EVERY OF YOUR CHOICE CREATES A NEW TIME LINE!
If you wish to experience the whole project on it full form, please visit the official website: www.undertalereset.com/
-----------------
"Undertale Reset"
is a self-produced fan comics. You can help the author to create pages faster and more often by
donating
on their
official website
or by becoming one of their
Patreons
. Any donation will help them to work only on this comics, for your best satisfaction.
Together lets make this new adventure the greatest and the puniest of all!