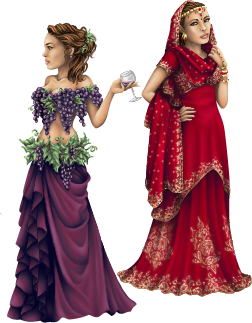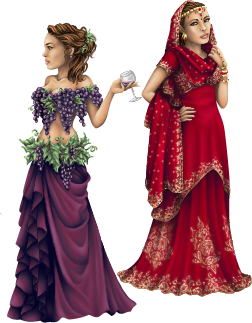 Watch
Round three entry for MDE. Miss Italy.
The first attempt at the Export dress (the one on the left) came out such crap. The second attempt, while I liked the interesting folds, was also crap. That one was supposed to resemble a wine bottle. Didn't work. This is the third. Suggestion on the skirt from an idea I got from *
DragynFairie
.
The Commonwealth country I chose to represent was Pakistan. The doll on the right, she's wearing a traditional bridal dress. Well, it's a tunic and skirt since that seemed to be the favorite. And red, also the preferred. I also gave her eye makeup like I saw in my photographic research.
And that's it. Not happy. But am I ever with my work?
Baseless.