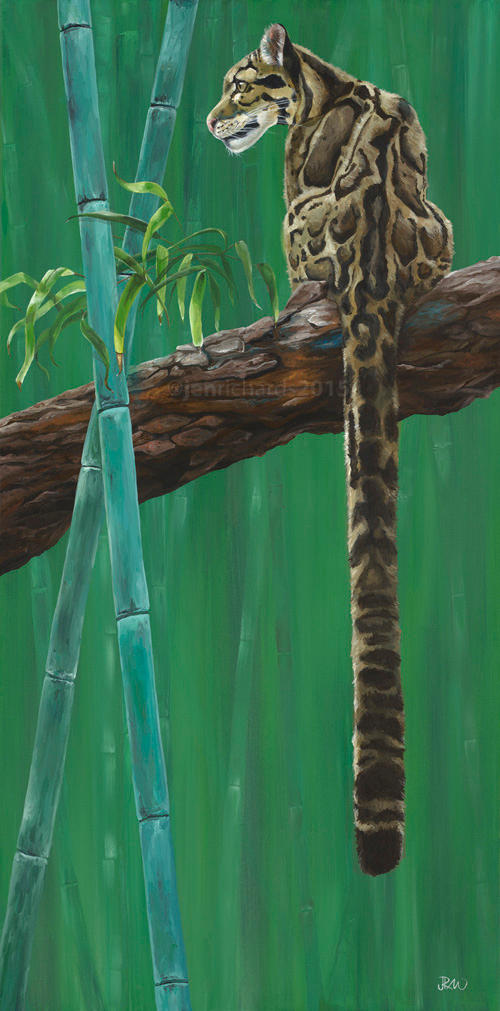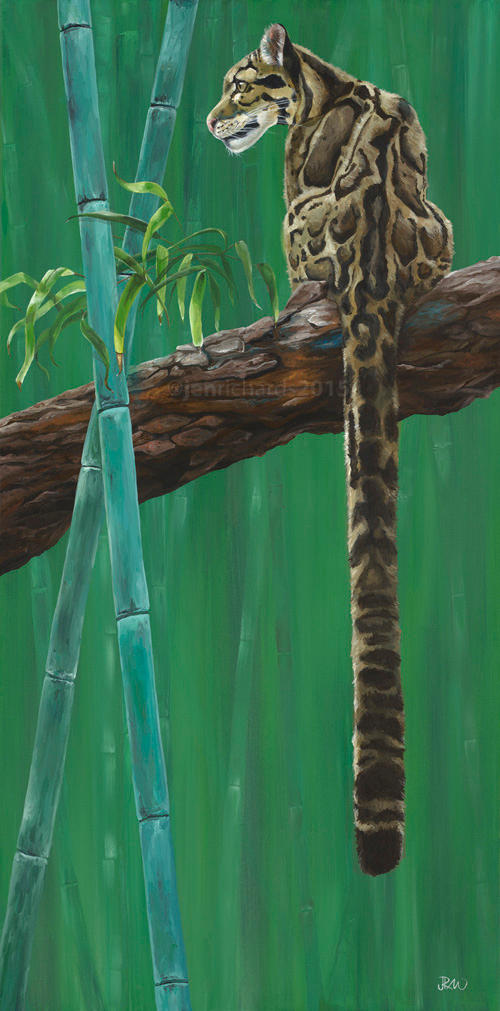 Watch
Acrylic on canvas, 36 x 18 inches
For a second year I was selected as a participating artist in Zoo Atlanta's Art Gone Wild event, which saw more than 30 local artists creating works inspired by the zoo's animals. I wanted to try painting a big cat for the first time and was thrilled to be able to get a good look at the beautiful Suhana. Check out my Art Gone Wild tag to see more about this year's event: jenrichardsart.wordpress.com/t…

I think I might be a bit too in love with this painting! The colours, the subject and the composition just really appeal to me!

much love and jealousy! Xxx
Reply

I love the use of space, and strong colours used! And looking at the photos on your blog, I like it even more- it really stands out and is peaceful at the same time.
Reply