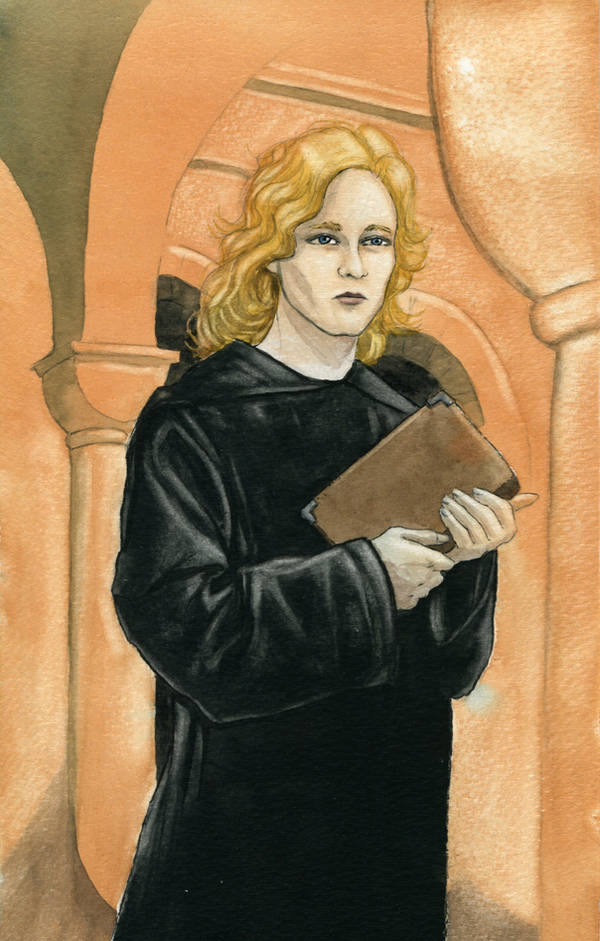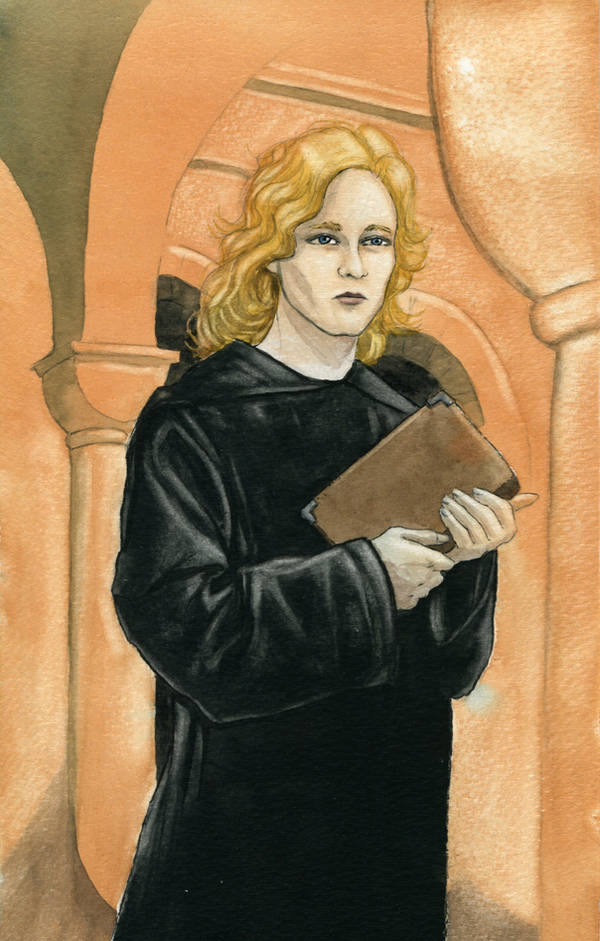 Jez showed me this one and the other you made for him. Marvelous work. Well well executed and I admire your command of the classic medium. When I can't ctrl-z something I'm lost

Reply

Thank you for your comment

I also like the digital benefits, but the endless posibilities make my head spin.
I find watercolor more fun, and once you accept it has its own "mind" it's like having a (sometimes treacherous) helper haha.
Reply

Ninth generation Toreador, walker on the Road of Humanity. An Anglo-Saxon priest, he was part of the court of King Alfred the Great. His primary claim to fame is that he was the first scribe of the Anglo-Saxon Chronicle. This is him in 1396, when he is the Toreador Primogen of Winchester.

Another wonderful portrait!
Reply