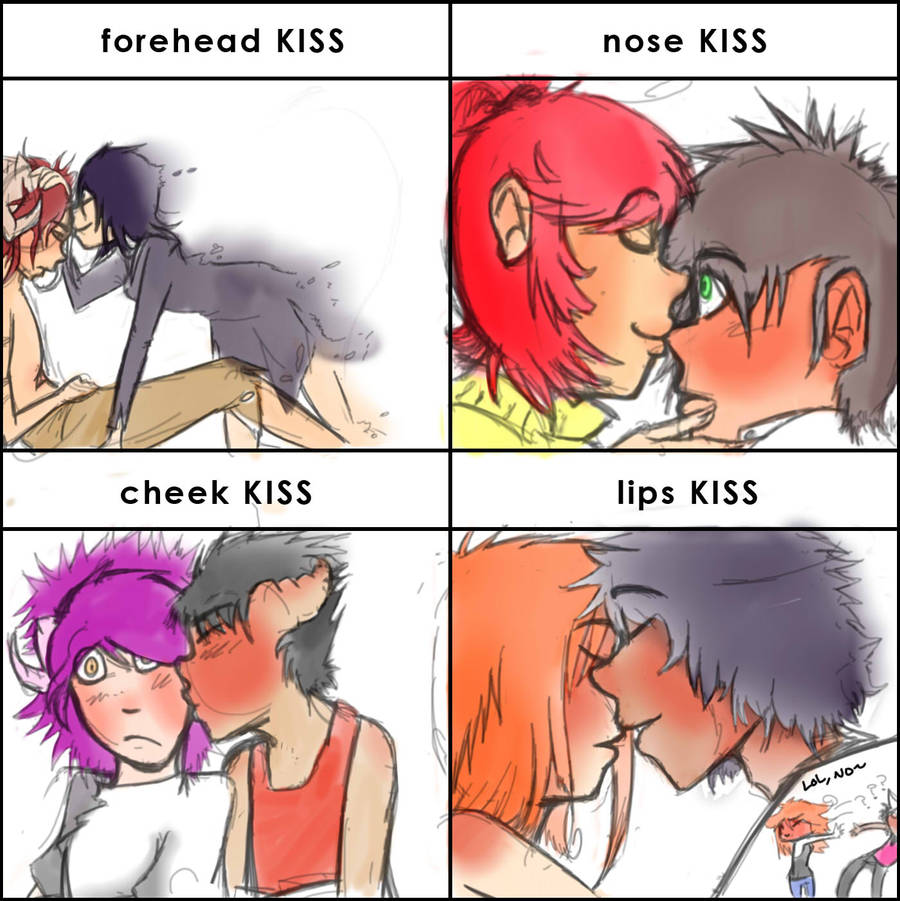 Watch
Its 3 Am, I need to be up in 2 hours for volunteering

I'M A MORON-BUT AT LEAST THIS IS DONE.
|D ohmygosh, I cant draw 'kissing' for the life of me. The half with Bee-yeah,took me 45 minutes
anyways, Looks like we have some new characters here liiiiilke;
The devil boy with Zam: He needs a name,but a character a whipped around a few months ago. He's that one little asshole kid who likes to throw rocks.
The girl with Red: Her name is Viola and thats ALL YOU NEED TO KNOW FOR NOW~
Art,characters(c)Me