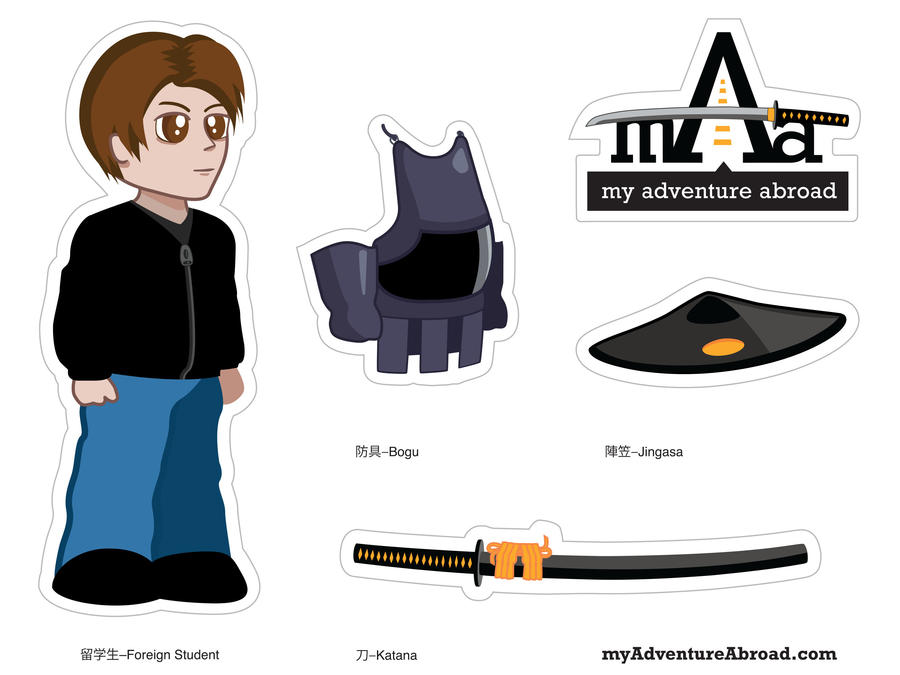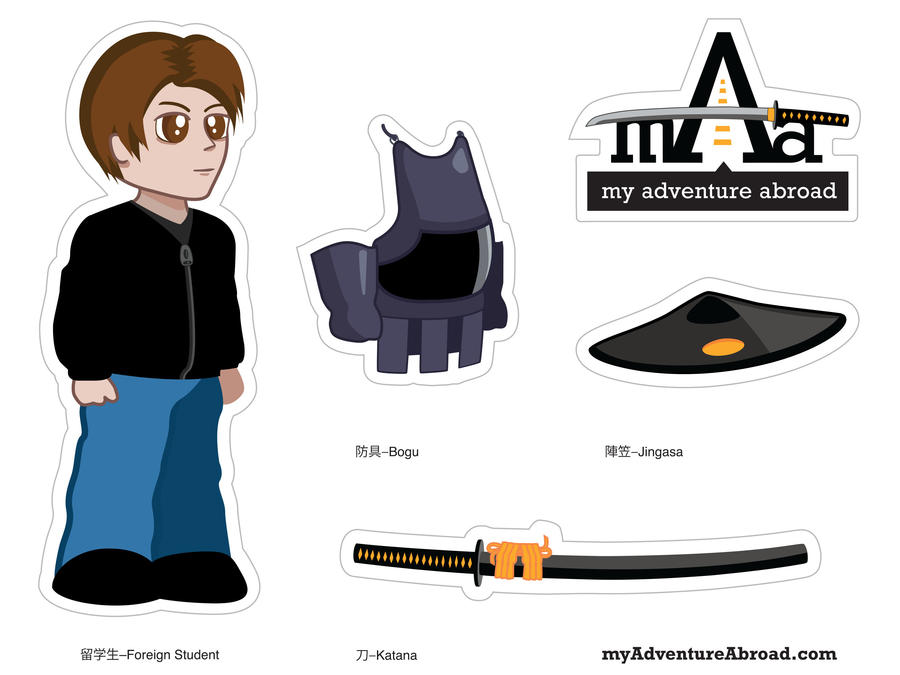 Watch
Promotional die-cut sticker sheet created for "My Adventure Abroad" my senior project for my bachelor degree in Visual Communications.
The concept behind "My Adventure Abroad" was to create a website and video game to encourage students to study abroad.
The sticker design features the main character of the video game and Japanese items, since the pilot level takes place in Japan (which is where I studied abroad in spring 2011). It also uses the special Japanese version of the logo.
See the rest of the project here