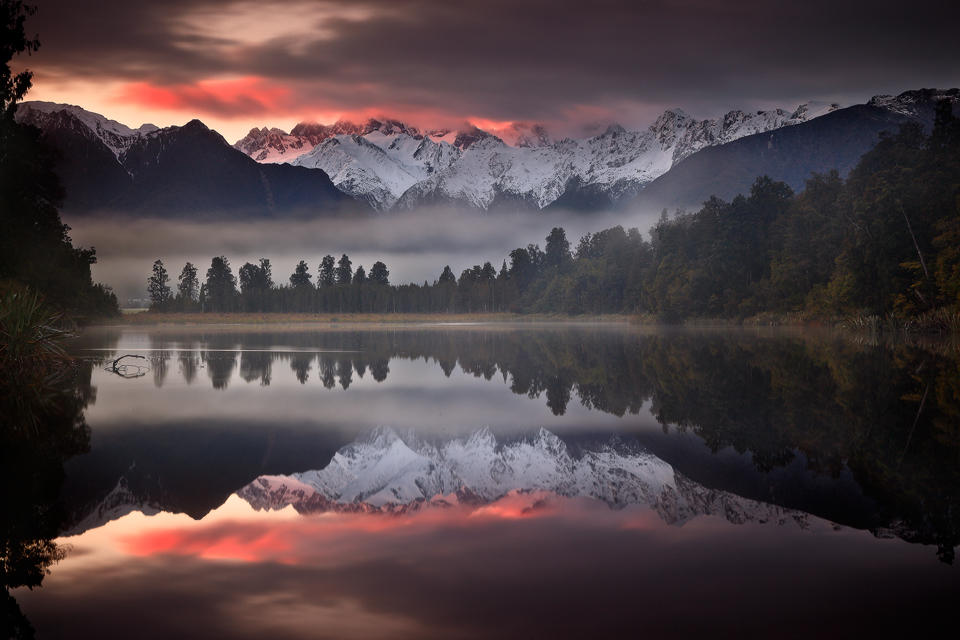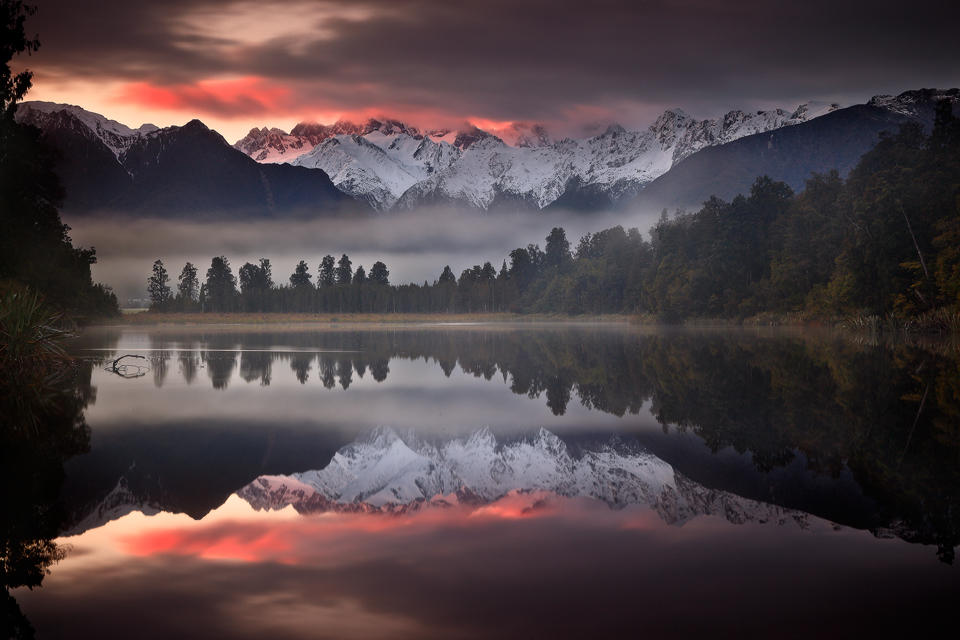 Watch
Edit: stoked at my fifth Daily Deviation. Thank you so much

(Anoya) for featuring me, and

(TimberClipse),

(BokehLight), and

(Miguel-Santos) for suggesting the image for a Daily Deviation.
One of my favourite places in New Zealand, is beautiful Lake Matheson.
On favourable mornings, the reward for your early morning hiking aspirations is a crystal clear and calm lake offering pristine reflections of the alpine spectacle before your eyes.
Not the most conducive cloud cover formation for a landscape image (covering Mount Cook wholesale), but, after a failed attempt the morning prior, I was thankful for the fire in the sky this second morning's attempt.
This is an image from my spring 2011 campaign of the South Island.
Canon EOS-5D Mark II, Canon EF 24-105mm f/4L IS USM
13s f/16.0 at 50.0mm iso100
Daily Deviation
Given 2014-01-09
Suggester said;
"A stunning view from one of the most beautiful places in the world. The photo is composed cleanly and with a lot of thought. If you wake up to this image today, it will certainly brighten your day."
Also suggested by BokehLight and Miguel-Santos
Mystic Dawning Reflections
by
octane2
(
Suggested by TimberClipse and Featured by Anoya
)
I have to say this is a beautifully well done picture of something so majestic. You captured the reflections perfectly and the mist in the background create a feeling of suspense and mystery to the scenery. It kind of give me a spook in a somewhat good way.

The fact that this is a picture surprise me - it look so different that I expected photos would be, but then I'm only a beginner photographer. Overall, it's one of the great piece you had taken. I say well-done on the photography, Octane! You are an amazing photographer and keep it up!
The Artist thought this was FAIR
43 out of 45 deviants thought this was fair.
This picture contains that certain "magic" that some great photographies have. Usually, a cloudy sky and post-twilight lighting are disadvantageous for photography. You managed to iron out this liability and turned it into an asset. By capturing the most opportunate cloud formation and considering the margins of your frame.

The sky's redness and the mountain's white are beautifully captured. The reflection in the water still is the cream of the crop. One could argue that the colors aren't very appealing, but that's a matter of taste. Still, one can almost feel the cold climate and appreciate the atmosphere. To capture such calm waters is moderately difficult. You were on the right time at the right spot with the right tool. Well done!
The Artist thought this was FAIR
27 out of 29 deviants thought this was fair.