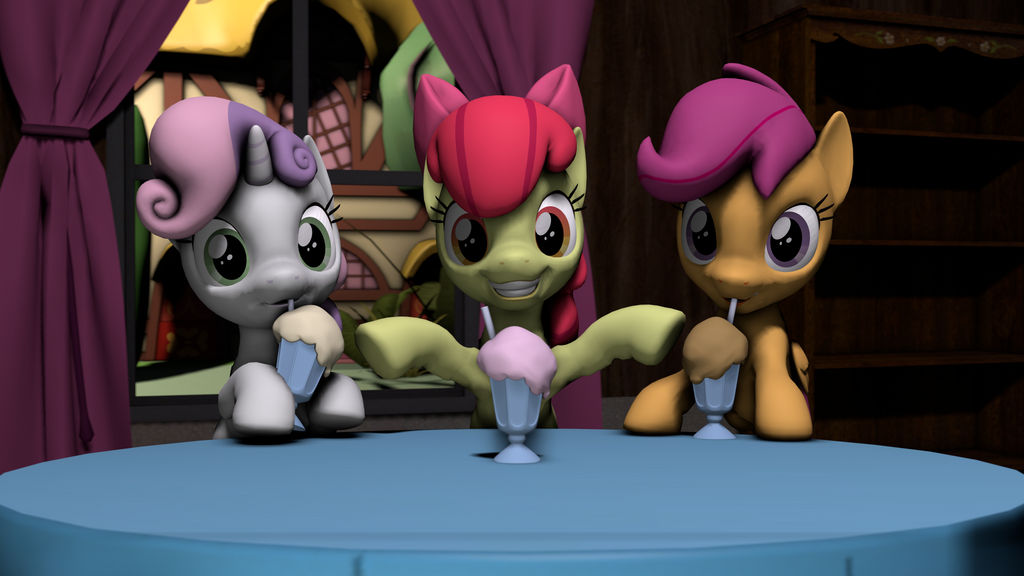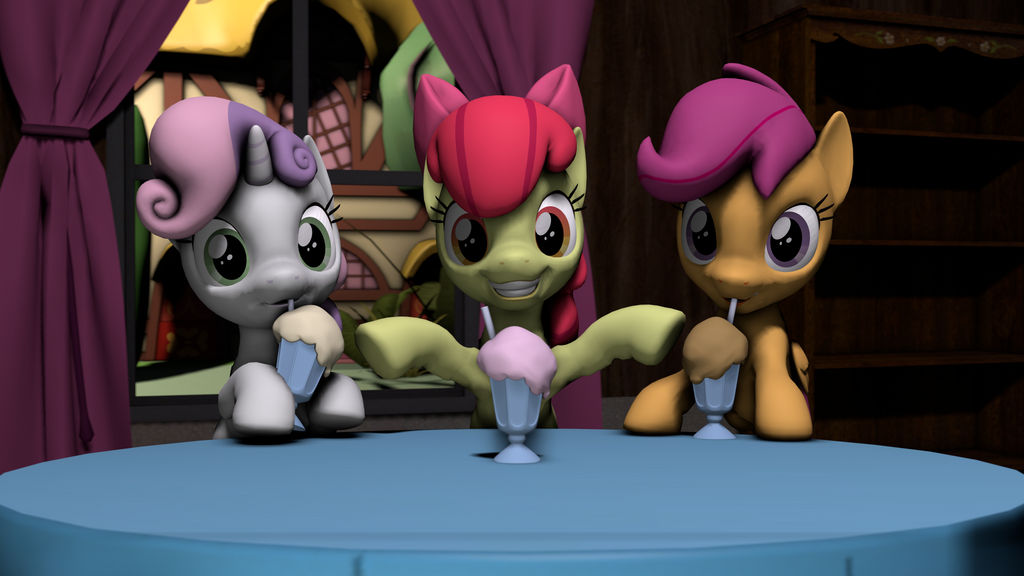 This is a picture also redone from the show. This not-working transparency could drive me crazy. It could be so easy if it only does it job.
Also it's an interpretation and not a 1:1 copy.
Of course I had to listen to the fitting song while doing that picture.
I do not know if that picture was done by somebody before with SFM but I don't realy care.

Credits:
MLP belongs to Hasbro
References picture
here

While you fillies drink your milkshakes, I'll be on the guard for any thieves.
Reply

BTW where'd you get that milkshake model from? I really need it right now.
Reply

Reply

Thank goodness I have some extra hearts lying in the fridge. What's that Frenchman's head doing in my fridge in a first place?
Reply

GAH!!! TOO CUTE!!! *Dies*
Reply