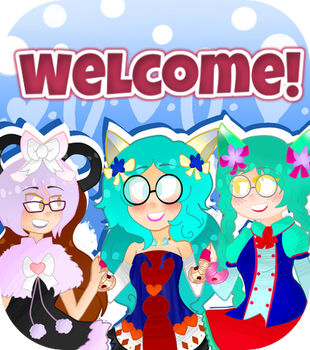 DO'S:

Please put Mature Filters when Needed


Make sure it's YOUR OWN Oc


Make sure to credit someone when something isn't yours


Ask questions! we love them!


Talk to us! We love you all so much!


Treat others with respect


Follow the rules in contests and quizzes


Send us stories with Oc, We love them!


Give us tips for the group!


Make fan art for our GROUP OC'S Oc and R-Us and their Fusion, But make sure to Credit Olympia7


Enjoy staying in our Group!


Follow our group Twitter!

DON'T:



Tell someone to kill themselves if you don't like something



Post Chainmail in the group or in the Gallery



Bully other Deviants



Submit us Oc's or Oc stories that don't have a proper Filter



Disrespect the founder or the Co-founders and the Contributors, PLEASE!


Failure to follow the rule the results will happen in the following:


1st Warning


2nd Warning


Last warning


Banned and Report

If there is anything wrong or off about the group or rules, please. Tell us/Note the group.





**Chatrooms( Open 24/7 )**:

DeviantArt: chat.deviantart.com/chat/OcRUs…
Chatzy: www.chatzy.com/75488400364643



At the moment we have a contest, read all about it here: oc-r-us.deviantart.com/journal…