Hi guys!
Sorry for long silence!
My main updates are and will be happening on facebook, twitter and instagram now!
Just wanted to say that I am very happy that summer is here!
I am also taking up a challenge of posting 1 photo a day for the next month, so tune in!
Some features of my work in press: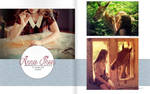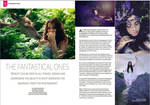 Also very happy to share my editorial "Folding Origami" for FLAWLESS MAGAZINE with a fantastic team and model!
flawless-magazine.net/flawless…