Current Residence: London, UK
I am a young creative photographer from Riga, Latvia.
My photography is better described as very feminine, fragile, dreamlike, conceptual, fairytale and cinematographic. I like not only to capture beauty, but also create stories behind. This is how my style developed throughout the past 6 years that I practised photography as my hobby. Now it has become my biggest passion and part-time job.
For information about my photo shoots, prints or other requirements:
e-mail:
annashenphotography@gmail.com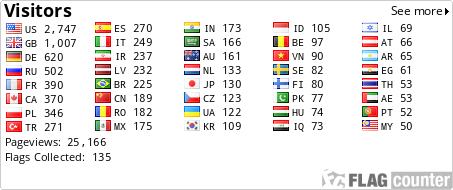 Favourite Visual Artist
Magritte, Van Gogh, Friedrich, Muha
Favourite Movies
Nana, Big Fish, Millenium actress, 7 years in Tibet, Walk the Line, Sky Crawlers, Goodbye Lenin
Favourite TV Shows
True Blood, Doctor Who, Sherlock BBC
Favourite Bands / Musical Artists
Nouvelle Vague, Placebo, The Pierces, gUiLLeMoTS, Splean, Cardigans, Stereophonics, Mark Ronson, IAMX
Favourite Books
Journey to Ixtlan
Favourite Writers
Karlos Kastaneda, Bulgakov, Kuprin, Pelevin
Favourite Games
Jeux d'enfants, Final Fantasy, Encounter, I have never ever, Dance Dance Revolution
Tools of the Trade
imagination
Other Interests
Musical Boxes, Folklore Tales, Luna parks, fashion design, Aeroplanes Flying High, Secrets untold