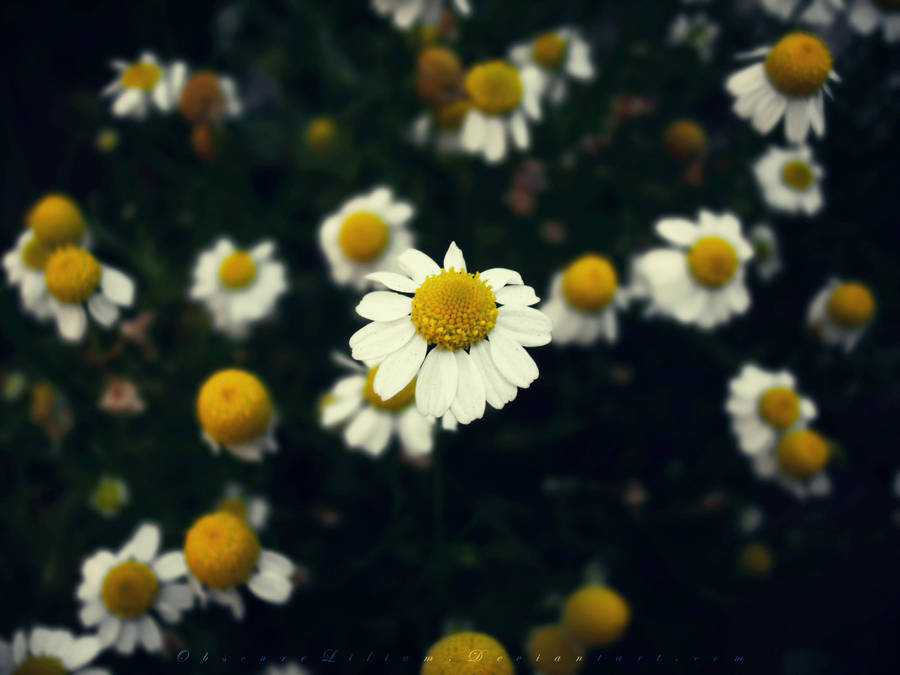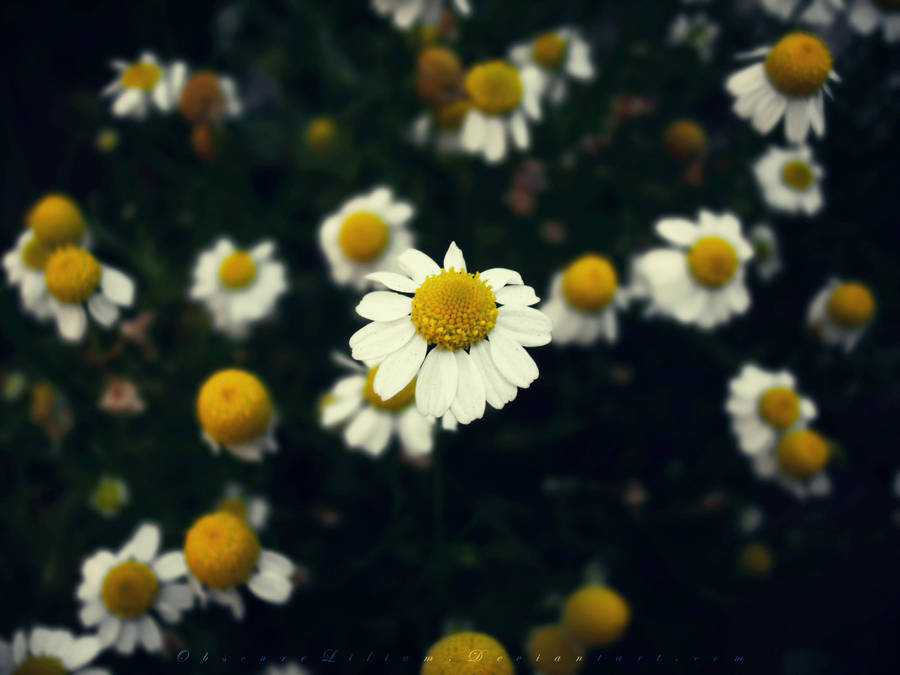 Amo el enfoque de esta fotografía; hace que a mirada se centre en la flor enfocada, pero a la vez que luego se disperse, podiendo apreciar el fondo. Además, ¡qué lindos colores!

Amo esas flores, (de manzanilla o algo así creo que se llaman), son divinas

Reply

Ay primero que nada, mil disculpas por todo lo que tardé en contestar... casi dos meses, soy un desastre jajajaja En serio, disculpame! Hacía muuuucho que no entraba a dA, y recién ahora que empecé las clases estoy más activa con esto... (en vez de haberlo estado en vacaciones jaja)
En fin, muchísimas gracias por tu comentario

Es muy importante que comentes una de mis fotos, ya que yo soy admiradora de tu trabajo!!!

Yo también amo esas flores, y si, son manzanillas, son hermosas, huelen rico, y además sirven para darle reflejos rubios al pelo! Las amo *_*
Ahora mismo me doy una vuelta por tu dA para ver tus nuevos trabajos

Saludos!!!

Reply

Nice capture! I like that the colours are a bit toned down, it really makes the white stand out.

Reply

Incredible depth on this one, dear
Melina! Your photos are just as incredible as your arts!
Reply

So cute and lovely!

Reply

Reply