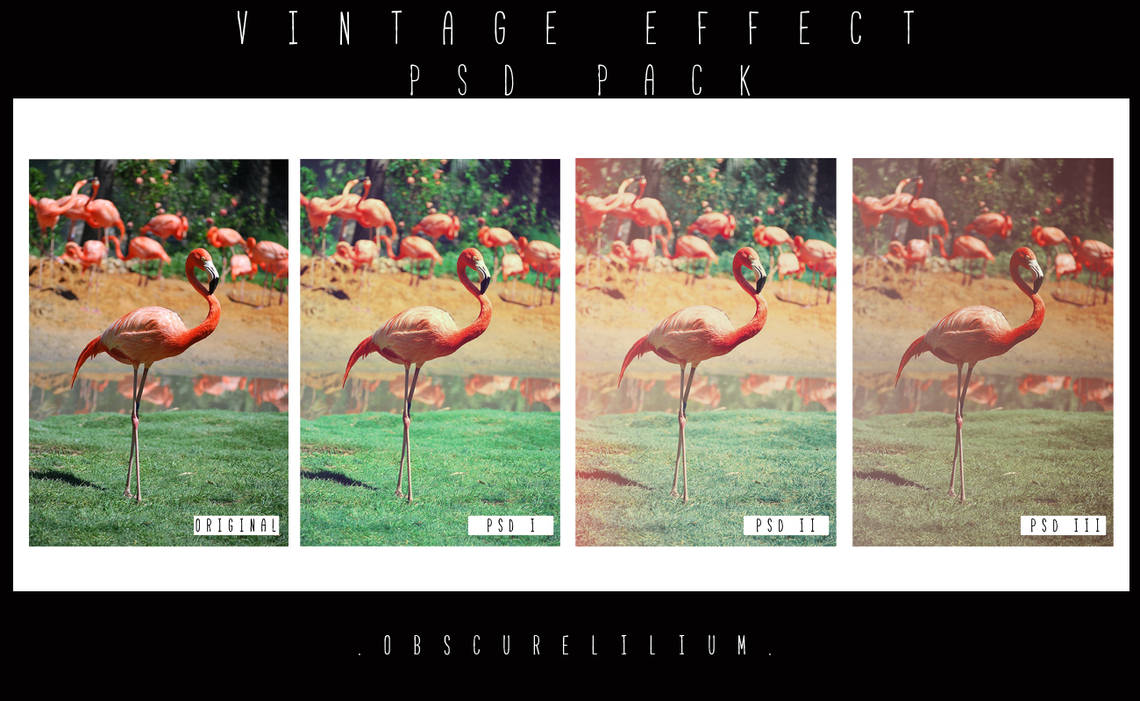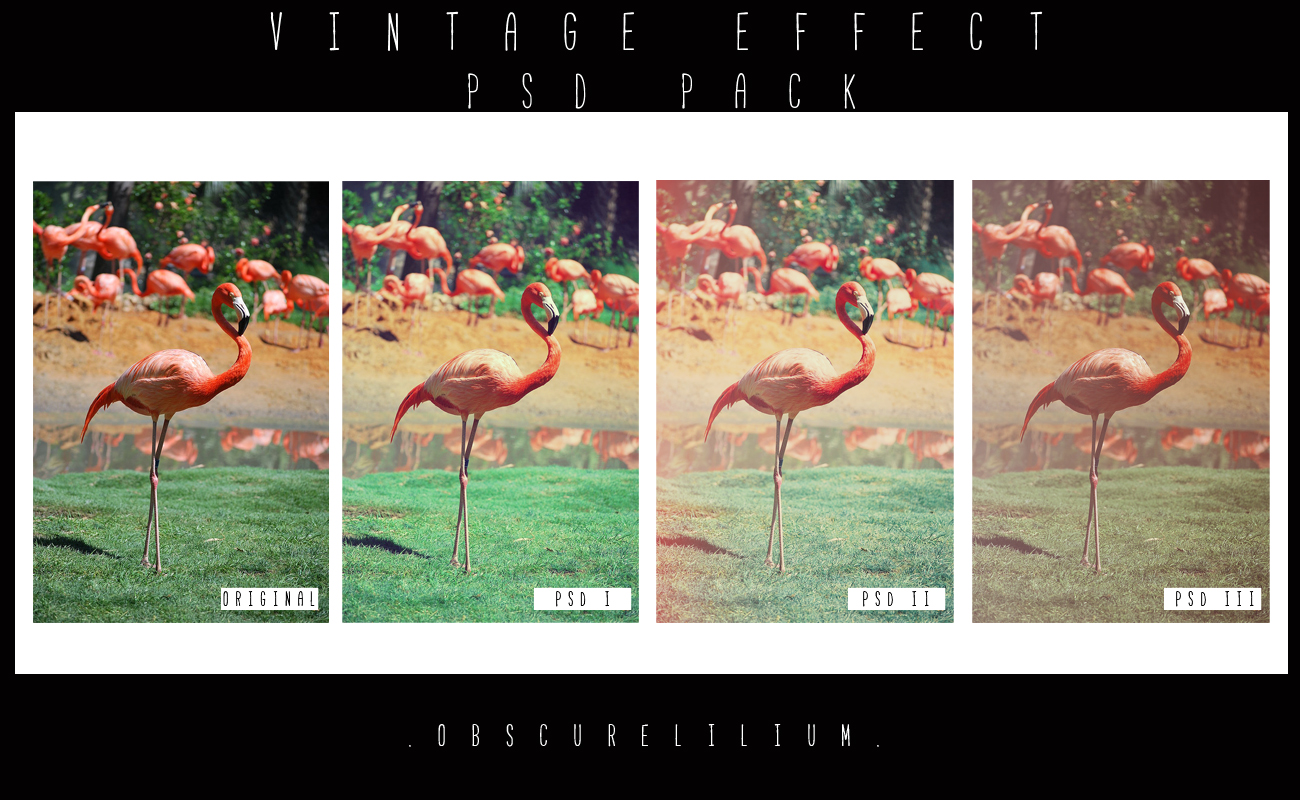 Give that vintage and retro feeling to your pictures with just a few clicks. Easier and faster to use than .atn files (actions).

Content of the download

- A .psd file (that you can open with photoshop, all versions) which contains three layer groups, each one with a different effect, like displayed on the preview

- Tutorial with pictures explaining how to use .psd files


Preview image by [SBG-CrewStock]

Those are so pretty....

I wish GIMP had a way for things like this to convert over and be installed...
Reply

Thanks, dear

Yes, that could be good so all could use them :/
Reply

You're welcome!

I know.. true. Hey, you know more about this, but, Photoshop brushes can't be converted to GIMP either, can they? I don't think so.
Reply

I've read somewhere that they don't need to be converted. I think you have to copy-paste the .abr (brush file) into the GIMP brushes folder. I'm not sure if it works. I've used GIMP a few years ago, but I can't remember that clearly. Hope this works

Reply