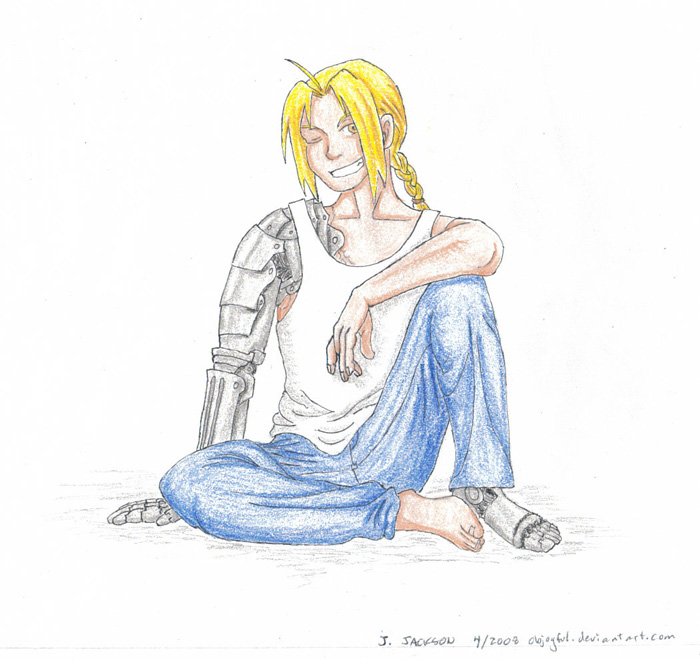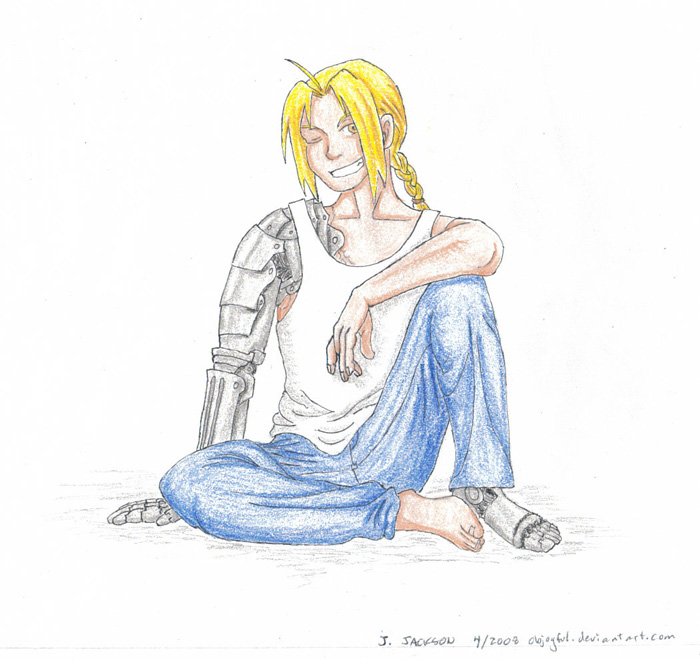 Watch
And heeeerrreeee's Free Sketch #4 - Ed from Full Metal Alchemist for
! I think he looks a little older than he should, but overall I'm pretty pleased with how he turned out.

On a personal note, this free sketch marked my first ever attempt at drawing anything like automail, armor, robotic stuff, etc. Heh, I never do the detailed, techie stuff, but it was fun!

(If his automail foot looks a little weird, it's 'cause I couldn't find a ref pic for it and kinda had to make it up based on the hand.

)
I certainly am learning a lot from these free sketches - I might have to do this again sometime!

Oh, and Edward Elric belongs to Hiromu Arakawa.