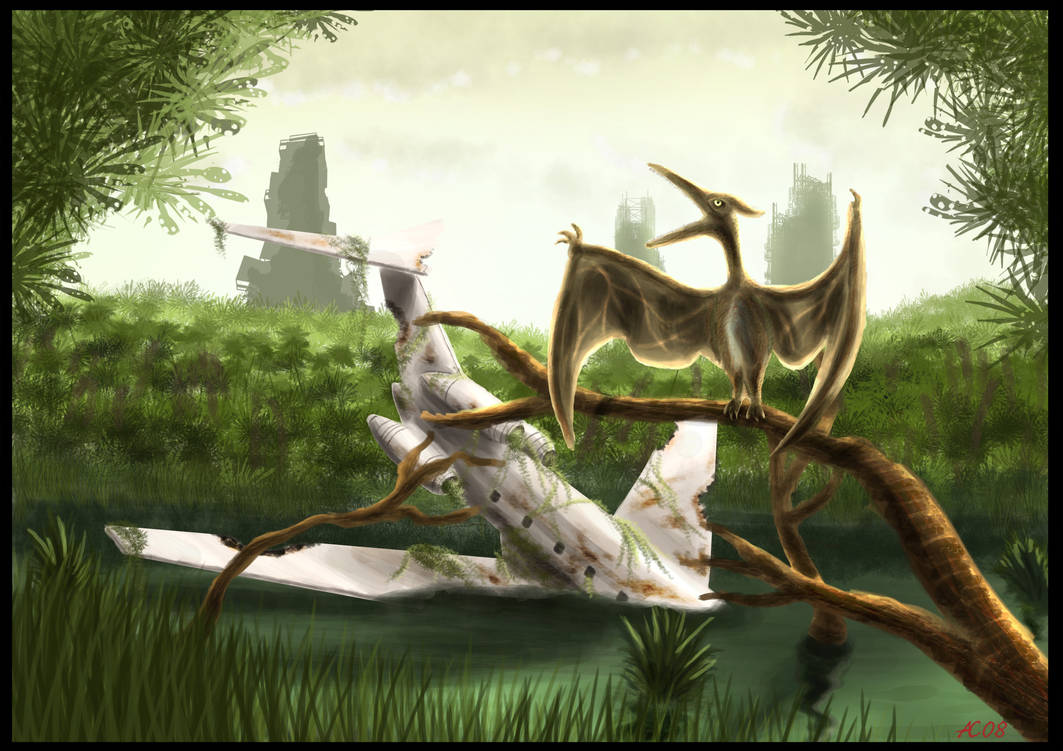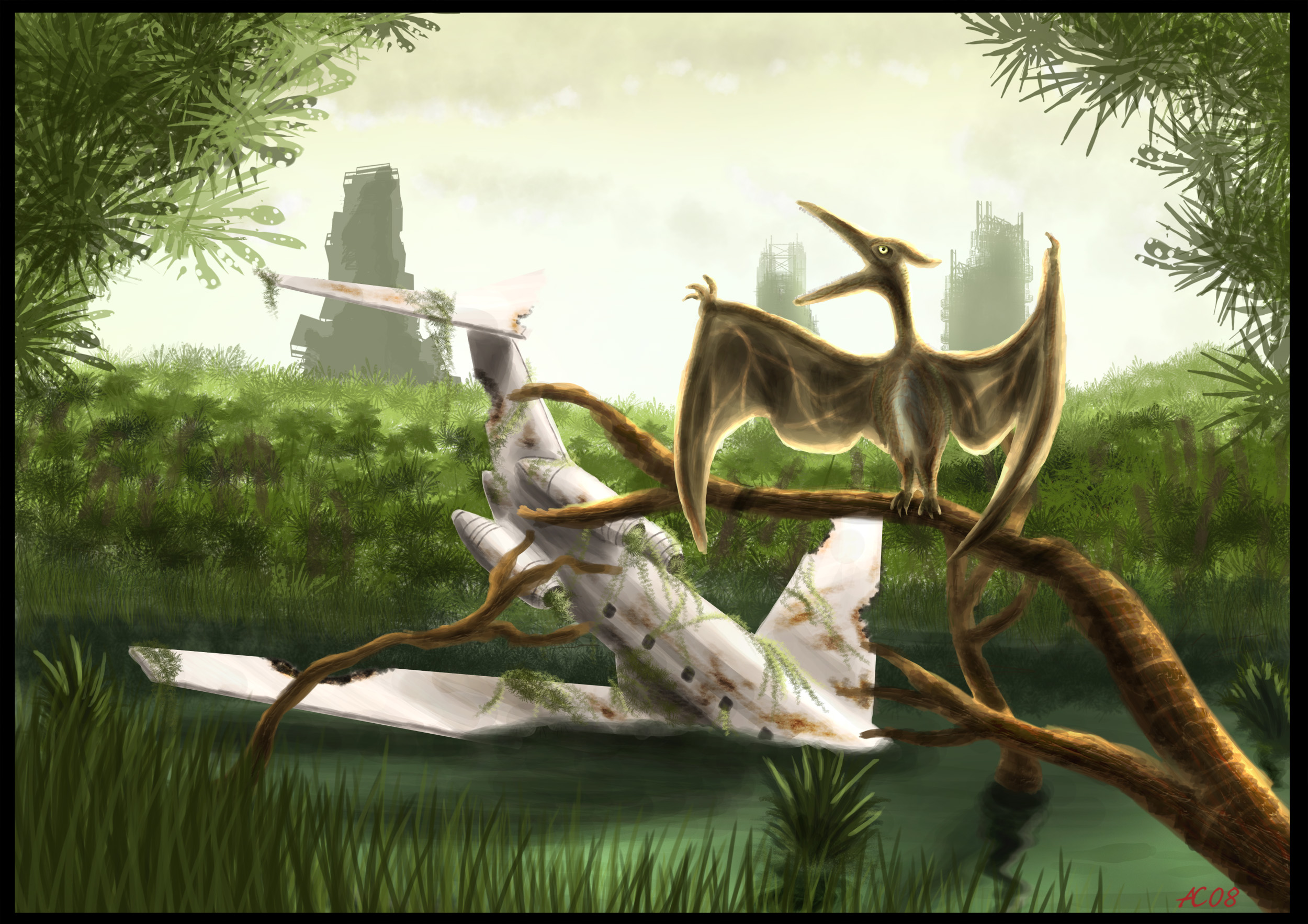 Watch
when dinosaurs roam the earth again...part 3!
this time i used a real reference for the dinosaur, coz google gave me only odd results with feathered dactyls and they sucked XD"
so i took my jp2 dvd, forwarded to the last scene, where the dactyl lands on the tree and took it, coz this was so damn cool XD
well, in the midground we have a crashed airplane XD
and what did the dactyl? landed on this branch, shake its head and said "awww...stupid amateurs again..."

...fullsize!