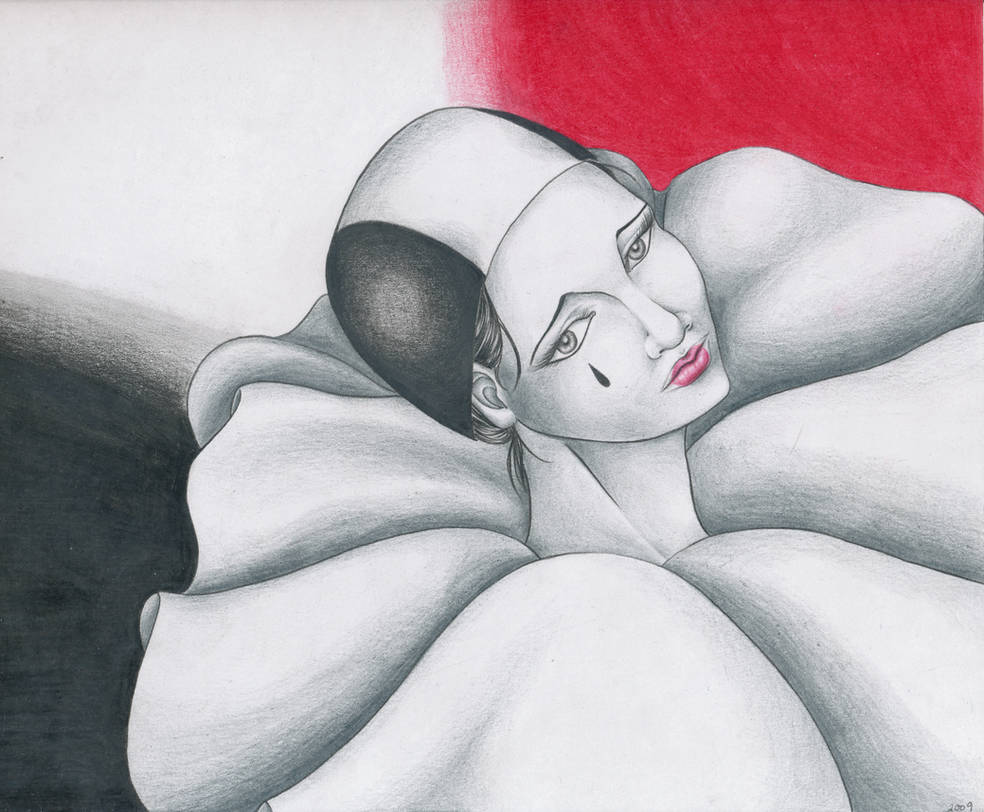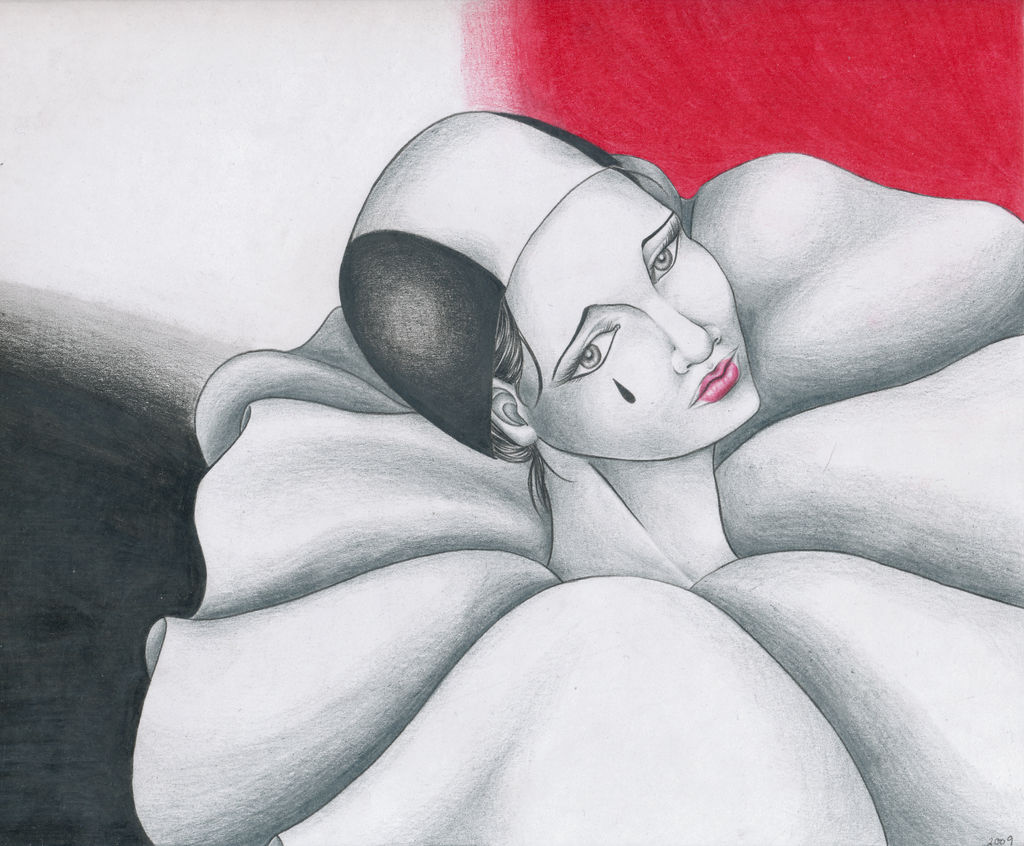 Watch
My seventh attempt at drawing the romanticized French Pierrot.

I rather like the character... at least the version where Pierrot is the utterly naive; the easily manipulated; the endlessly trusting; a lovelorn dreamer; the true romantic and one willing to do the near impossible for the one he loves. Who can't feel for such a guy?

Anyway, skipping the moon-shaped face concept, I went for the somewhat fragile, wane appearance since in his earliest incarnations he was often mistreated and hungry or in worst cases half-starved... So the concept of him having a moon-shaped face is hard for me to grasp at times.

I also went for considerably effeminate/androgynous here... 'cause I like the ambiguous sex type, in truth. Still, they seem to become more feminine in my progressions. I'm dubbing this one female.

Oh, there is some color! Yeah, red again. I don't know why but it gives me a bit of an 80s feel…

Drawn in 2009.