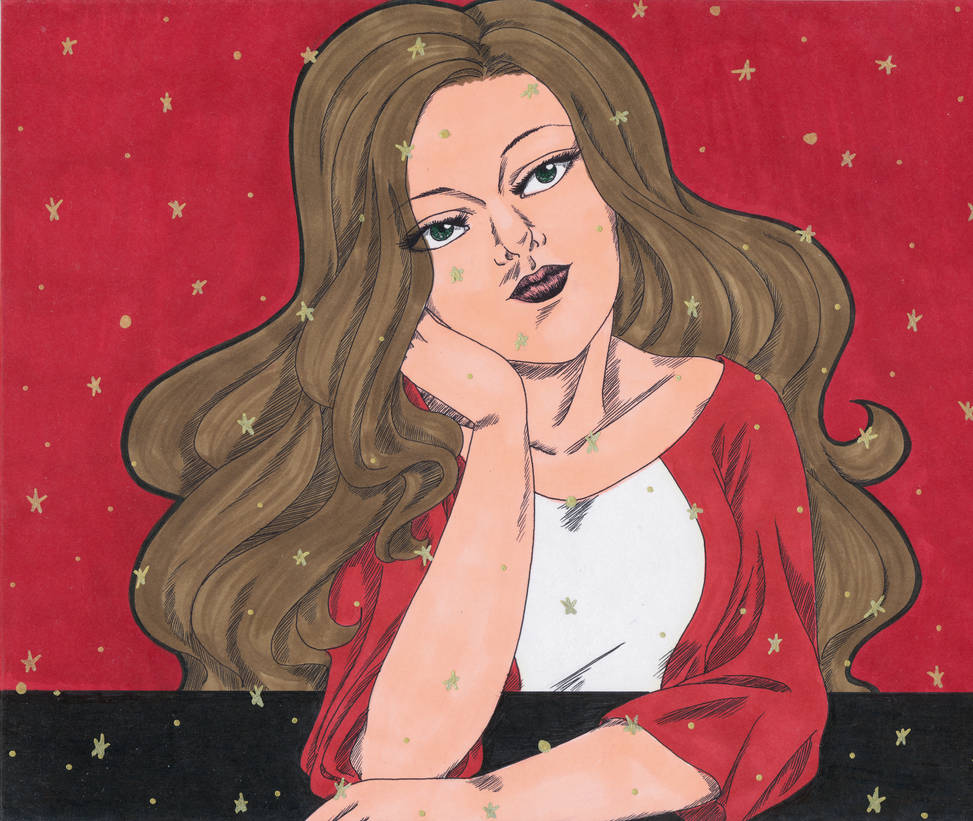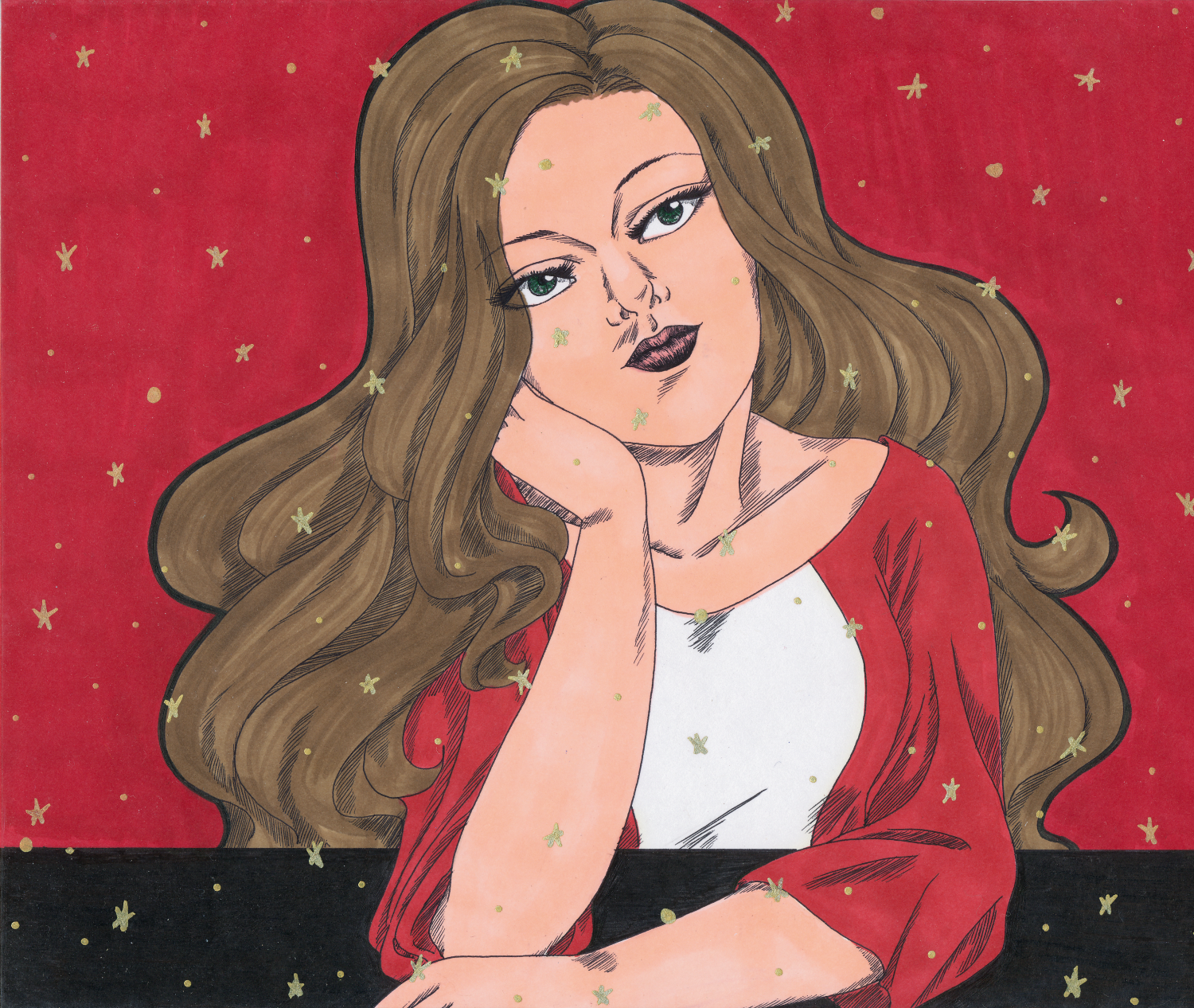 Oh, wow… I'm posting some of my original art. That means I must have finally finished some fan art somewhere… anyway…
There isn't much to say with this… I just wanted to make use of some of my less used markers. With a drawing like this I would have made greater use of blues or greens.
Also, I don't know why, but when I draw wavy hair on a female, I always want to color it red. I did my best to not do this and instead everything else wound up red. Bad me.

That is about it.
Drawn and colored in 2009.