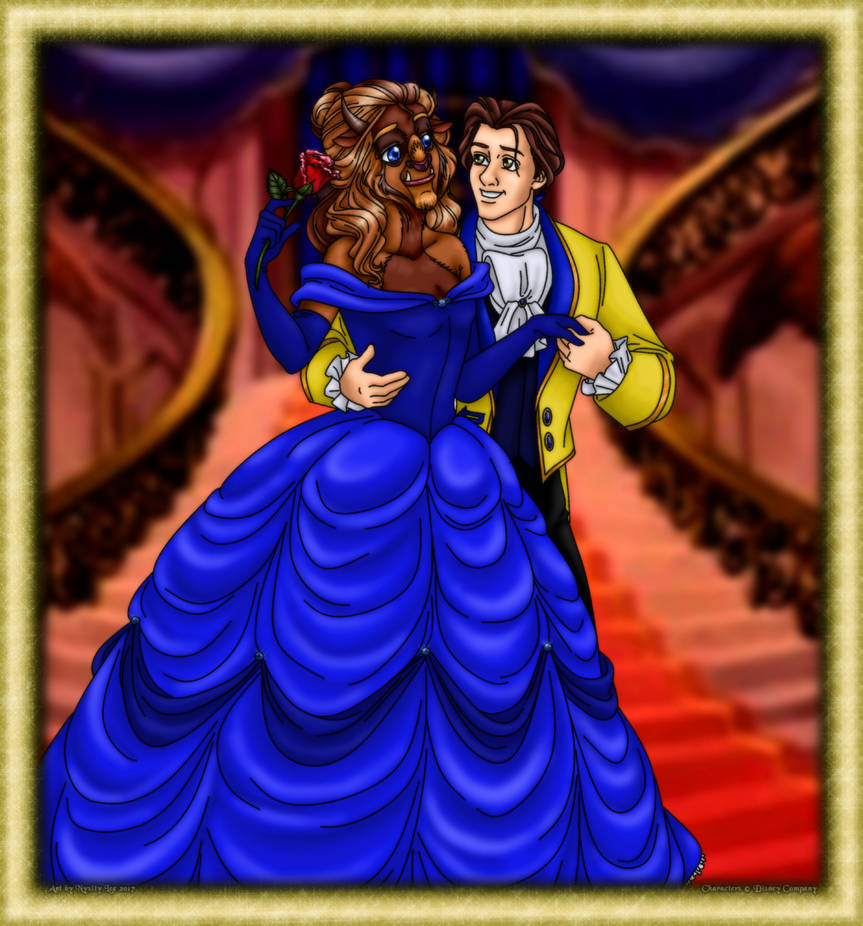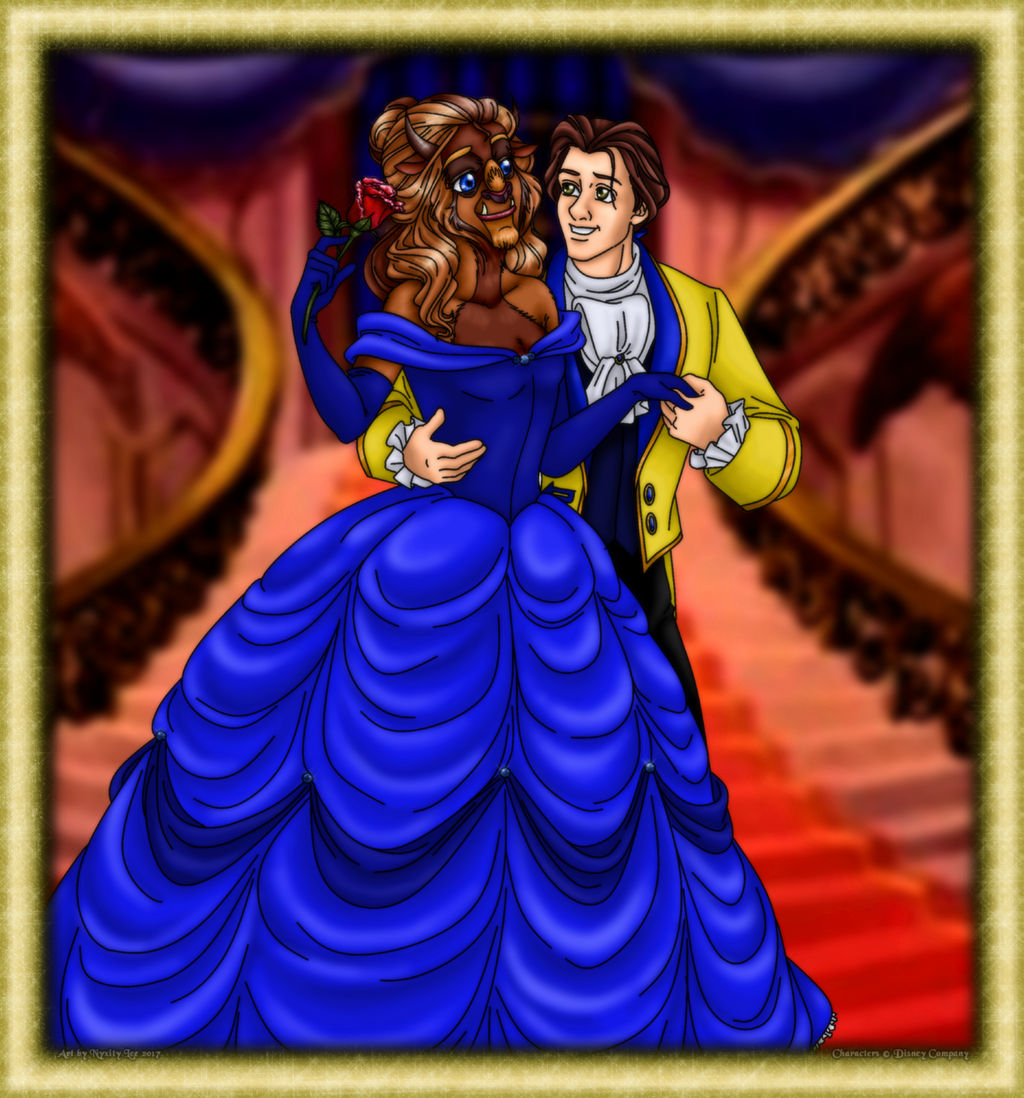 Watch
Wow… it is actually done and I am actually posting something this year. Holy cow.
Like how many who saw my first attempt ( nyxity.deviantart.com/art/BatB… ) at switching the sexes of the titicular characters of Disney's Beauty and the Beast have assumed, THIS IS NOT A ROLE SWAP! This is the Beast as a female and Belle as a male.
Anyway, yeah… When looking at the two side by side, I see merits in both of them as well as flaws. Oh, well. Rather than the bright, somewhat yellow overtones of my first attempt a decade ago, this one leans more to reds.
I also tried a bit harder to make She-Beast slightly less anthropomorphic, but it didn't translate once the hairstyle was drawn and the big skirt was in place. Nevertheless, I mostly was thinking of the torso of a large cat – lion, tiger, leopard, cheetah, jaguar… She actually has a thick neck hiding beneath that mane of hair and she has a slightly more up and down torso. The only reason her stomach has that tuck is because, yes, she resorted to a corset. Poor thing…
Also, look! She is actually a bit taller than Beau(?) this time! And she certainly is not wearing any shoes; she stands about an inch higher than him. (Some may have complained about how my first attempt of She-Beast was so petite, but dang it… look at the freaking wolves in the movie! A petite She-Beast could still be absolutely formidable and deadly.)
I kept in mind the horns better and gave her ones that would be found on a cow rather than a buffalo.
Anyway, I still went with the case of the Beast, whether male or female would always wear the ball gown in blue and Beau would wear a yellow-golden jacket. One would think the addition to keeping their signature colors in check would have helped last time, but no…
Also, no… That isn't the enchanted rose. I would have made it more pink hued and give it a glow if it was. I like to think it is one Beau picked for her and the reason it shines up top is due to there being snow and ice. Mainly, though, I just wanted a rose there… and made sure it was a deep red one for the whole symbolism of love blooming or some such silliness.
I think my main wince-worthy on this is that I made Beau's eyes too big… old habits die hard. I love drawing eyes and in turn they always wind up too big. I think some of me sort of saw this because the nose seems a smidge too big also. Oh, well.
I do like that the She-Beast looks a lot more parallel to my old art of her human form ( nyxity.deviantart.com/art/BatB… ) now, though…
The background is an enlarged and zoomed in screen capture from the animated movie! I make no claim to it!
I think that is all I have to babble about on this. Yay.

Art by me (Nyxity)

Beauty and the Beast Characters © Disney Company. All Rights Reserved.

Ehy, this is sooo good! I'm just sorry to have found this just now

Reply