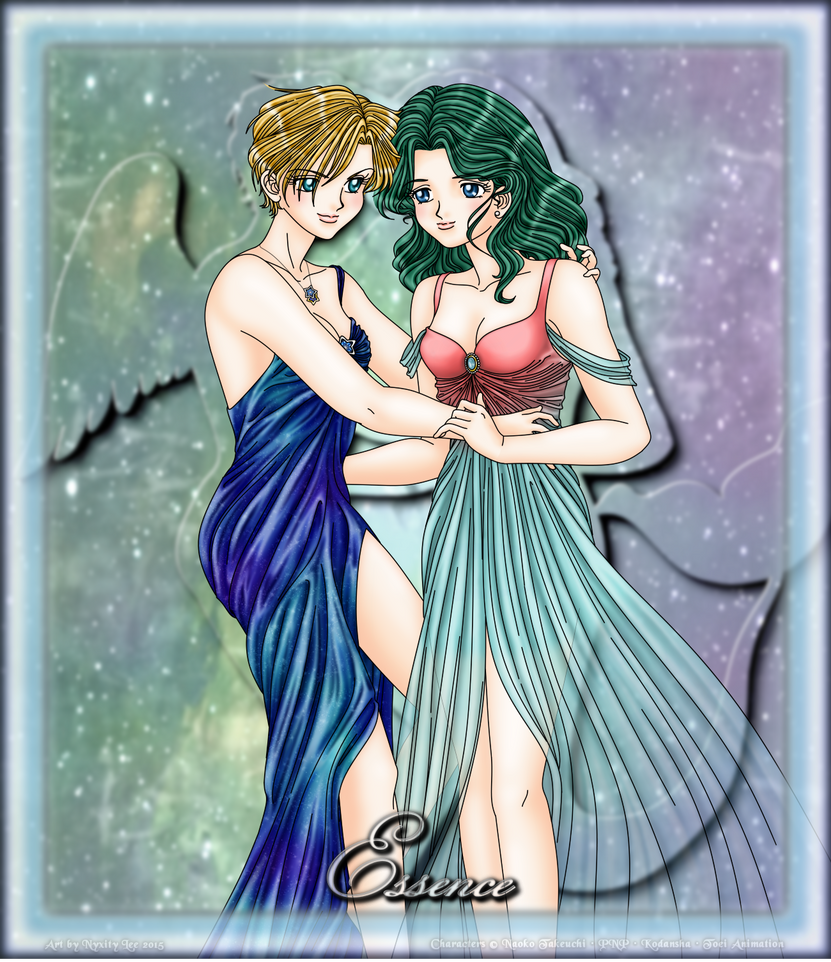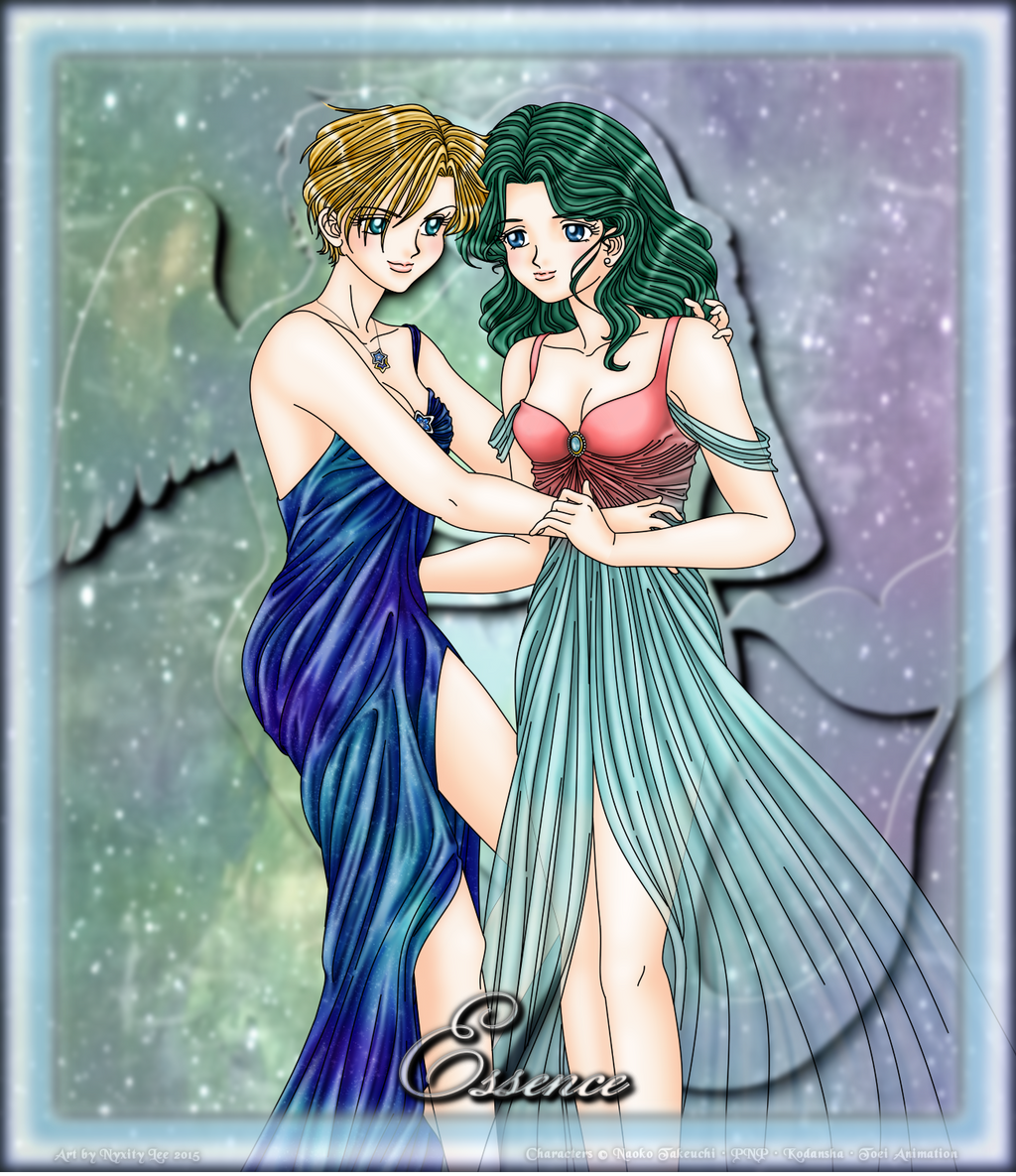 Watch
Yep... another redo of old fan art from my childhood days. This picture wound up quite different, though. The poses are relatively the same, but in the original, Michiru was resting as though on a ed, day dreaming. Haruka was hovering above her, faces close, but no kissing. You could Tell Michiru couldn't see her, or the Haruka in the image was what Michiru was daydreaming about.
Their outfits are quite different as well. In the original Haruka was wearing a waistcoat with tails, a dress shirt and dress pants. Michiru's dress didn't have the double "sleeves", they were only off the shoulder and the dress was completely deep aqua colored.
Here, they are both very much real and Michiru isn't in a dream-like state. They are both certainly focused on each other. I left them both as humans this time around, leaving the wings and the mermaid's tail to be represented int he background.
The main focus were their dresses. I seem to be one a kick when it comes to showing Haruka's more feminine side. Originally her dress was to look like the wind flowing, but in the end it looked more like a dress fit for Ami - it looked more like a fresh water stream rather than wind. Therefore, I expended into the concept of nebulae and outer space in general. Her bling is a necklace with a pendant of pear cut blue sapphires surrounding a round cut white sapphire creating an star and at the dame time flower appearance. The gems are framed in gold and silver.
Michiru's is inspired mainly of sea foam and the inner pink of conch shells. I decided to have her a dress that had an empire waistline. Her bling is an oval aquamarine cabochon in a gold frame that is lined in pearls.
Close ups on their [
Bling
].
Maybe they are at a snazzy New Year's Eve Party?
I'm really happy with how this turned out for the most part.
Art by Me (Nyxity)
Haruka Tenoh and Michiru Kaioh are from Bishoujo Senshi Sailor Moon and belong to Naoko Takeuchi · PNP · Kodansha · Toei Animation.