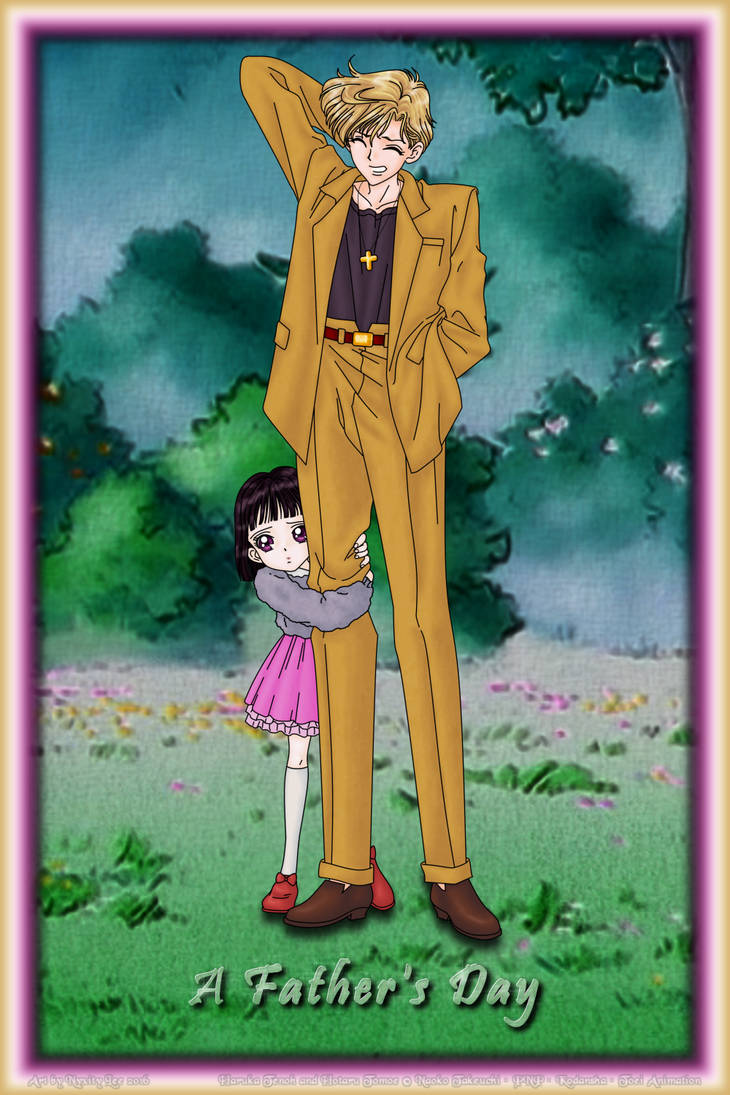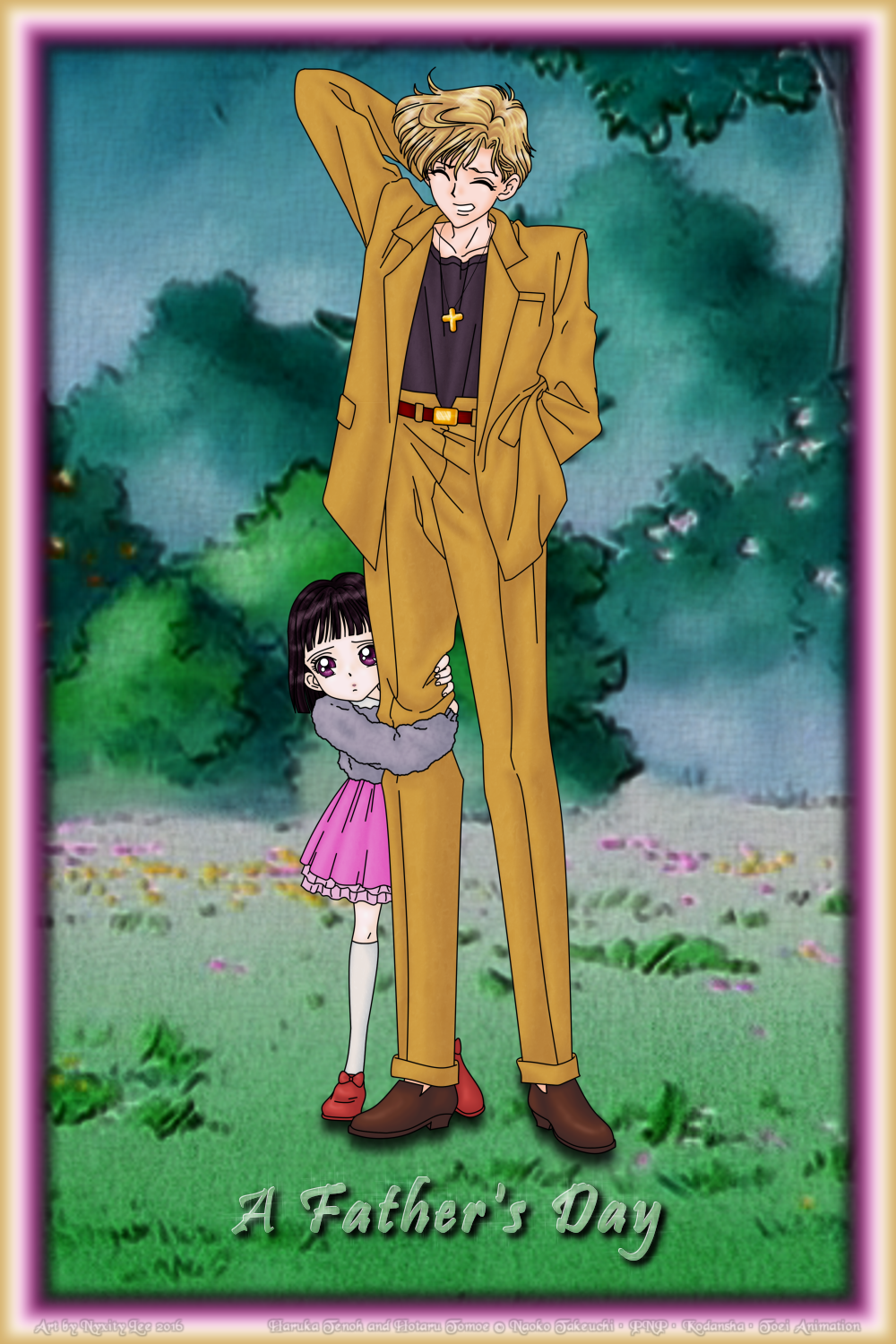 Watch
When I drew this and then outlined it on the computer, I wasn't thinking I'd get it done so close to Father's Day actually. O.o...
Anyway, the pose it based on an obscure settei or model sheets for anime characters I saw on ebay. A person was selling a set of various BSSM settei ranging from all five seasons. Some of the stuff in it was character designs, background designs, items designs and what-not. The pictures were very small, like 300x200px. In them there was a sheet for Hotaru's design in episode 168. For her height reference they simply placed her with "Haruka-papa". I loved that!

Strangely, she wears her civilian outfit from when she has her final growth spurt instead - which can often be seen as a yellow cardigan with a purple skirt or a grey cardigan with a pink skirt. In the actual animation they have her wearing a pink turtleneck and red skirt. Haruka also wears a different outfit in the episode, rather than her mustard-yellow suit shown in this, she wears her light blue coat, dark blue shirt and white slacks in it...

Anyway... the only time you see them both wearing these specific outfits in the same episode is 198 during Sailor Moon's dream/hallucination segment. Though I like the yellow and purple combo better, I decided to color Hotaru's clothes based on that episode. I might have gotten the expressions wrong, but as said, the reference I had was a grainy 300x200px picture. Still, I really like how it turned out. There really aren't many fan art pics of just Haruka and Hotaru...

The background for this is a screen capture from episode 168 that I edited and somewhat recolored.

Whoo! That is all!

Art by Me (Nyxity)
Haruka Tenoh and Hotaru Tomoe are from Bishoujo Senshi Sailor Moon and belong to Naoko Takeuchi · PNP · Kodansha · Toei Animation.