Deviation Actions
Daily Deviation
July 24, 2010
Champagne and Limousines -NEW by ~
nymphont
is a smooth, elegant, original font that's easy to read with a really great variety of characters and ranges.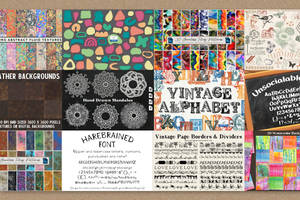 HG Designs Subscriber Area
Lots of high resolution goodies for graphic design including textures, photoshop brushes, seamless patterns and more.
---

Champagne and Limousines -NEW
Description
Champagne & Limousines Font Family
(Regular, Bold, Italic, Bold Italic)
TrueType Font Family By Lauren Thompson (Nymphont)
Free for personal use / Commercial use requires a donation
Donate:
[link]
Donations can be made through PayPal to nymphont@yahoo.com as well
Updated May 17, 2012
: Formerly consisting of 381 characters, the version 3.0 release of the font family now contains 631 characters in 21 ranges. This includes the addition of many Greek and Cyrillic characters.
Some existing characters have also been redesigned including the following: @, £, €, and ß. I hope you like the new updates and improvements.
.:*~*:._.:*~*:._.:*~*:._.:*~*:.
Thank you so much for the Daily Deviation! I am so stoked, your kind words on this font mean so much to me. I am so glad to hear that this font is enjoyed & useful to you all. Really, I can't tell you how wonderful that is to me.
.:*~*:._.:*~*:._.:*~*:._.:*~*:.
<3 Lauren
Read more about these fonts here:
[link]
Email nymphont@yahoo.com if you need assistance/have any questions.