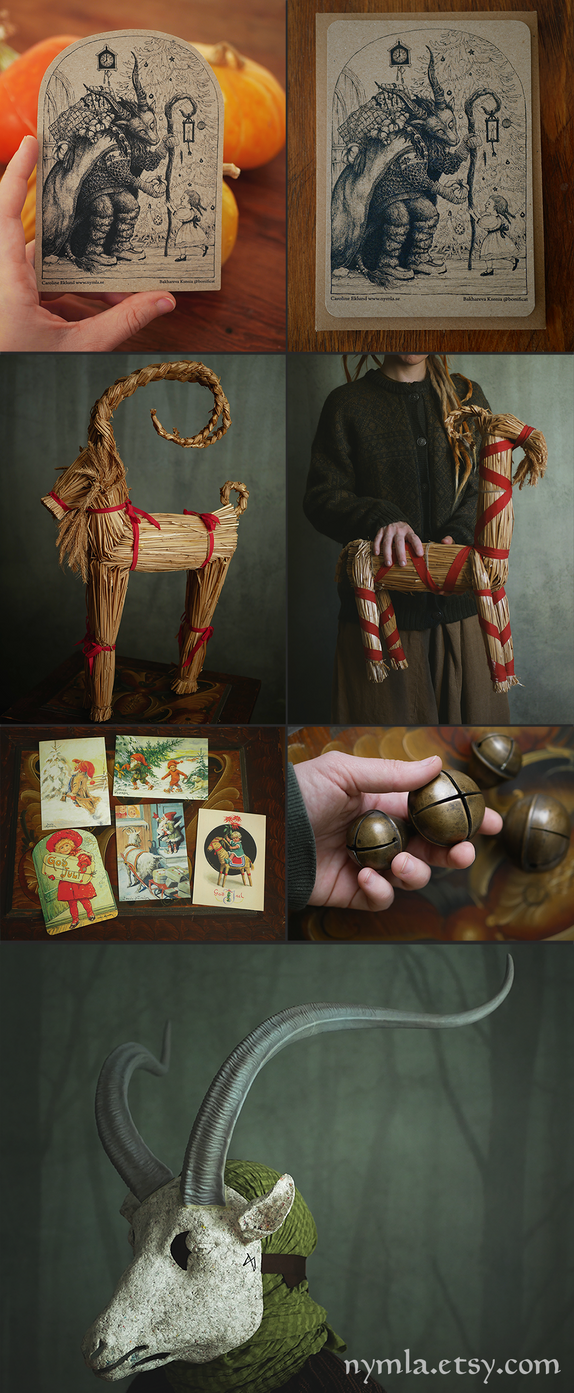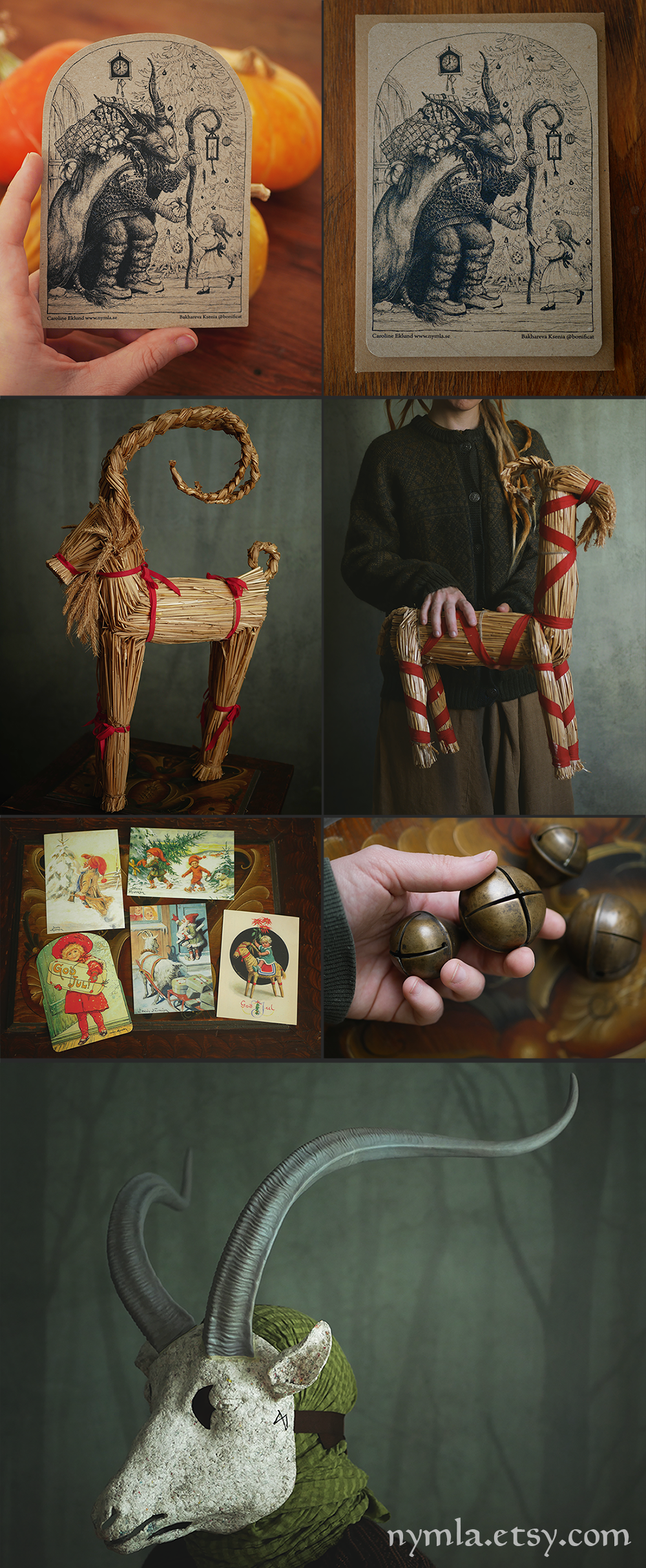 Watch
Support me on Patreon!
Etsy Shop ○ Instagram ○ Official Website
____________________________________
Weehuuu I did it!
The Yule Goat themed shop update is at last LIVE!
Link for you: www.etsy.com/shop/nymla 🐐💚🙏
Here are some photos of some of the items there were not included in the preview (except for the blank masks). These are just a few of all the things available.
I'm super excited about these greeting cards in the top of the image! I have collaborated with the amazing artist Bakhareva to make these cards! Ksenia made this illustration based on my own Yule Goat costume, and I love this drawing so much. The regular cards have rounded corners, and I also hand cut a few to an arched top.
At midnight (CEST/Sweden) on October 13th this "Yule Goat" sale ends, after which these items will no longer be available.
I will be shipping your packages at two dates: Oct 8th and 15th.
I am keeping this sale simple and short, since I am working full time at another job, in another city, until November.
Thank you so darn much for the interest in my work, no matter if you are purchasing anything or just reading/seeing my posts! To think that you want to spend some time on enjoying my work is just amazing to me!