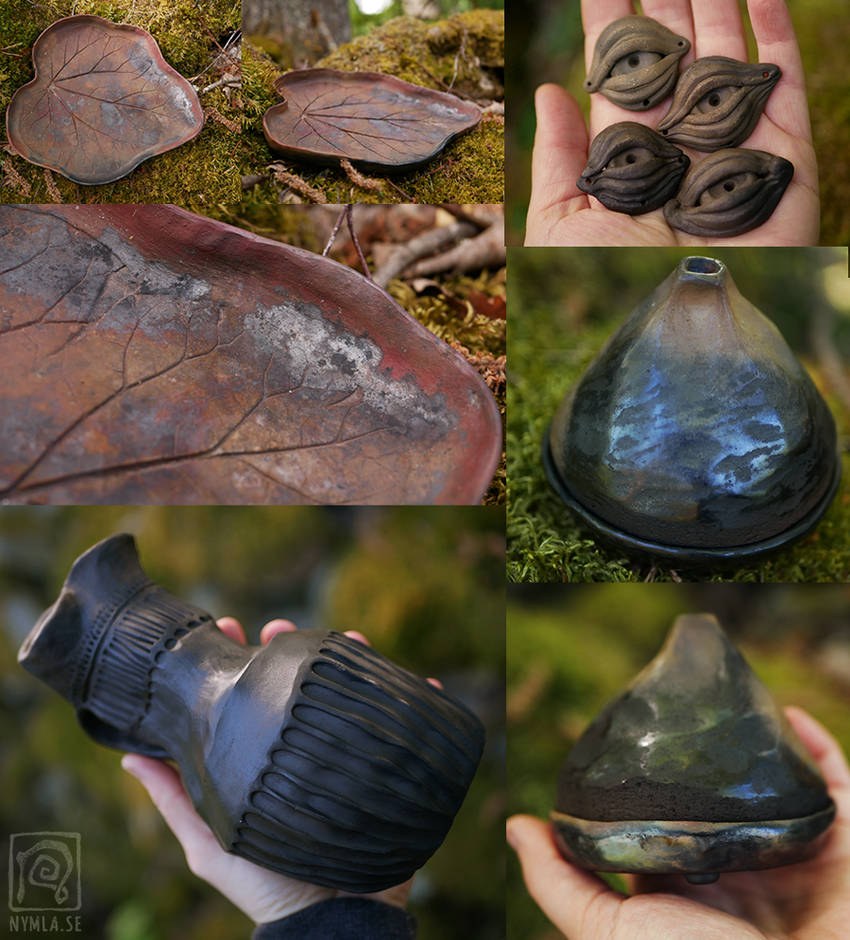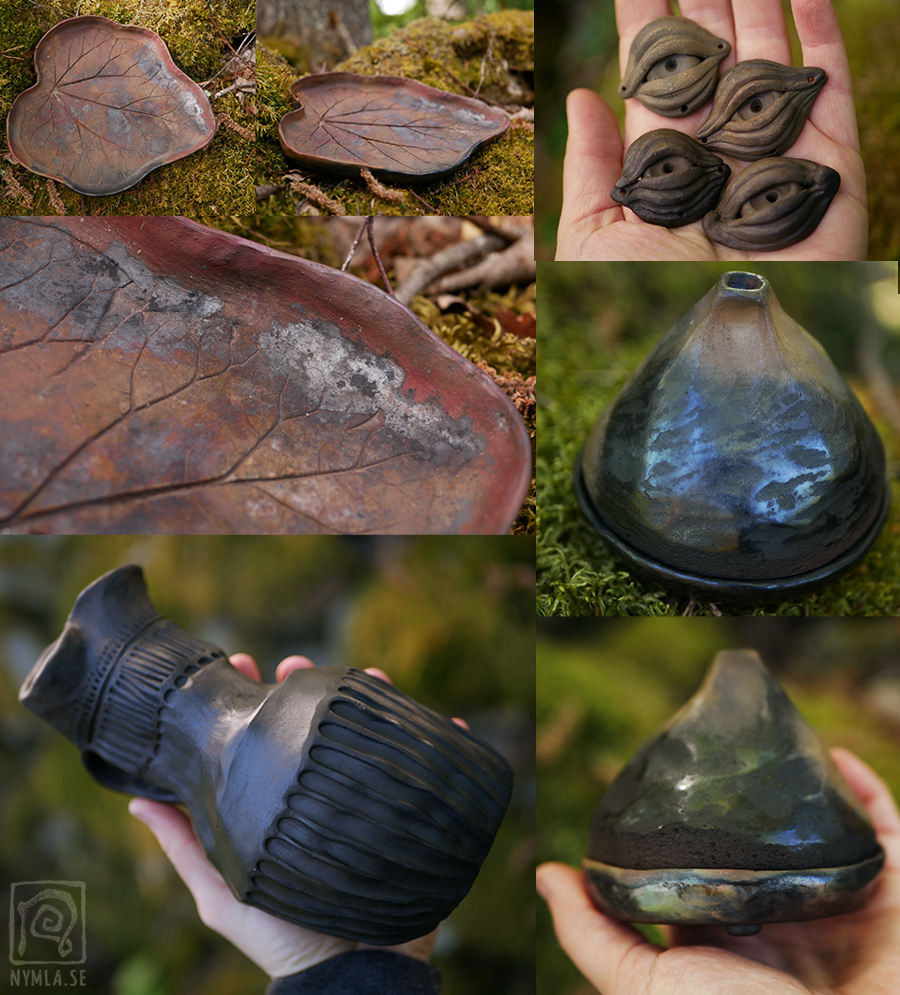 Watch
It was so much fuuuuun, I need to keep experimenting \o/
I have some ideas that I want to incorporate the ceramic material somehow into my other projects like the masks and costumes. We shall see what happens ^^

I especially like the leaves, but the eyes are cool too. How did you get the patina on the volcano shaped pot on the right. It looks almost like metal the way it came out. Way cool!
Reply

Thanks! The shiny parts on the "volcano thing" were burnished with a smooth stone when the clay is leather hard/dry. The metallic shine is really cool, I am not sure if it was caused by maybe the copper carbonate or/and salt!
Reply

To be honest, I thought that's what you did was burnish it. But the patina came out so cool looking I wasn't entirely sure that's what you did. Why I asked. LOL! I wonder if different amounts of copper carbonate and or salt, would give it other visual effects? Or adding other elements? If you decide to play with that more I'd love to see how that stuff turns out.

Reply

Oah, I never realized what kind of amazing things you can do with pit fires

I really like the eyes and the trays, but the other ones have really interesting forms as well. Might try it myself if I ever have the chance to make a pit fire
Excited to see what you come up with in the future

Reply

Thank you

Yes, it's a lot of fun although probably takes a lot of trial and error, I don't think my pieces we're fully vitrified. But definitly try it!
Reply

This is so cool!

Reply

I like the eyes.

Reply

Brilliant, I think they came out really well.
Reply

Thank you

I'm pretty happy with them although I'm not sure they actually got fired to enough temperature! But I will keep experimenting ^^
Reply