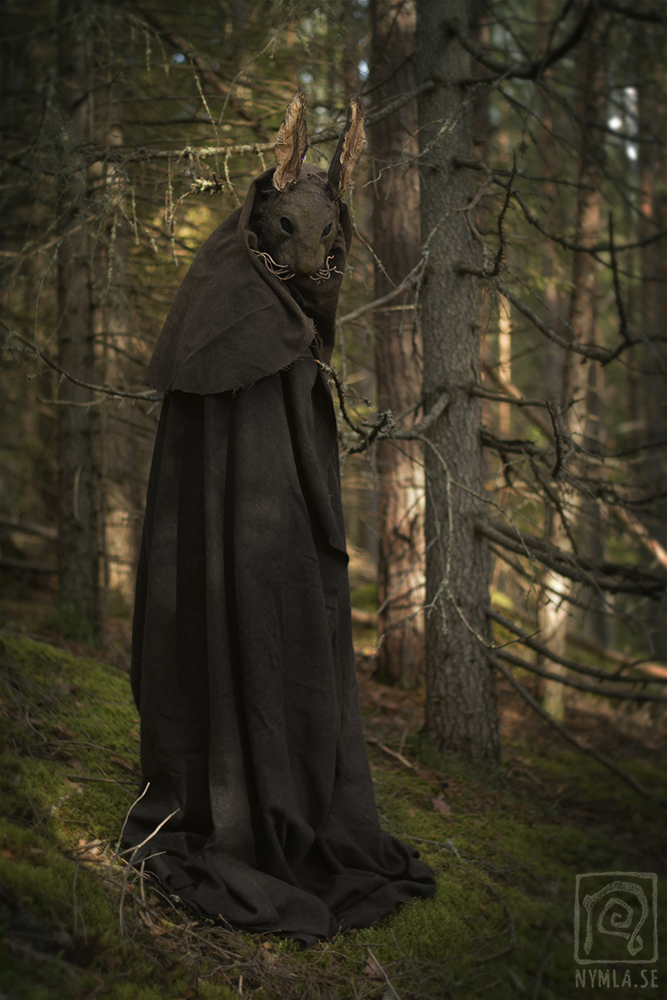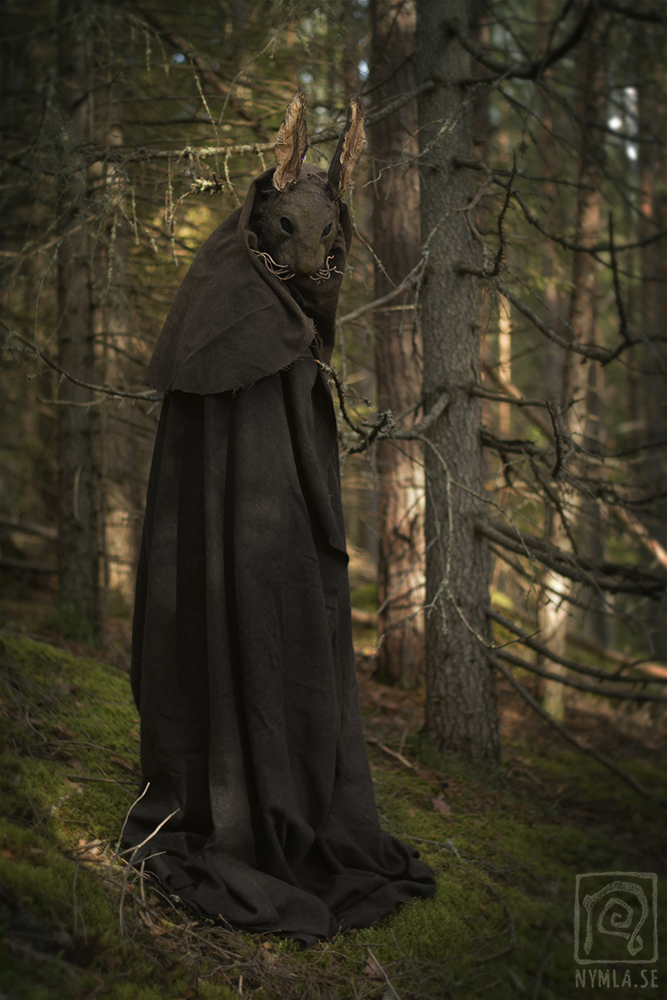 Watch
Support me on Patreon!

Etsy Shop ○ Instagram ○ Official Website
____________________________________


(Sold)
Would you like to meet this creature in the forest? ^^
I finished the mask and
Mosstroll
let me photograph her in it!
She is also a great illustrator and crafter, you should check out her profile!
The mask info:
The mask is hand made out of my own ecological paper clay (a kind of papier maché that I make from mainly re-used paper). The paper clay is very hard and sturdy when dried and the mask has also been covered in fabric which both gives it a great organic look and feel and also offers extra durability. The ears are also hard and durable and firmly attached to the mask.
The whiskers are made of wire and covered in fabrics, which means they can carefully be reshaped and positioned. The mask has a large dark brown fabric hood/cowl (the fabric is a linen/wool blend), which is attached and not removable.

The mask has an opening in the mouth for airflow. Although, as with any mask, it will probably be hot inside the mask if you wear it for a long time.
The eye-holes are covered with a thin black see-through fabric on the inside of the mask which makes it possible to see out through the mask but the eyes will look black/dark from the outside (depending on the light).

The mask is comfortably worn with an elastic strap in the back, with buttonholes to change the length as needed. Included are also four pieces of foam with adhesive on one side that you can place inside the mask and cut into the right shape/size for you.
This mask would be fine in a light rain but I would not recommend you get this mask too wet or soaked since it is made of a paper material - that could distort the mask.

Hope you like it!