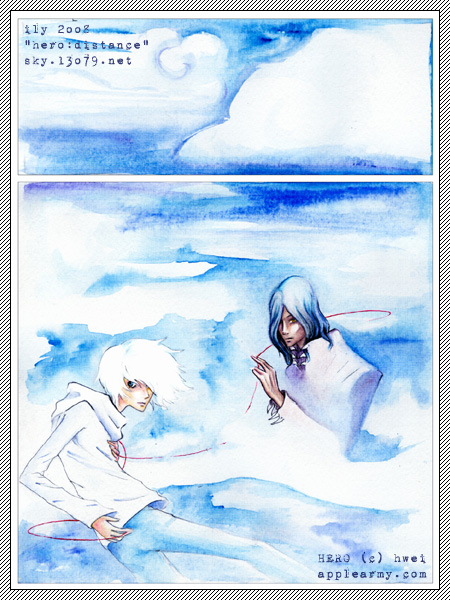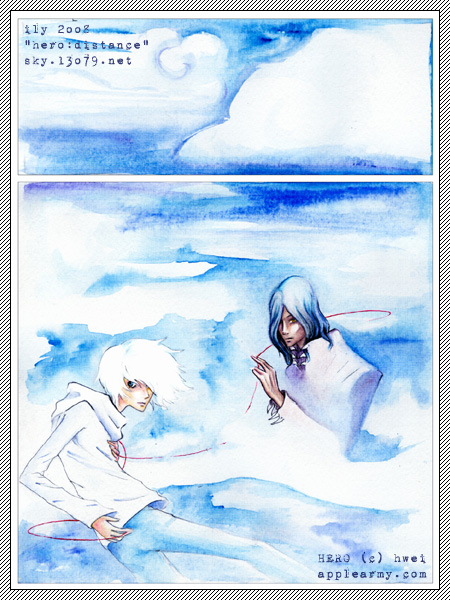 Watch
Once again fanart of ~elledupomme's HERO, which I remind you to read because it's absolutely lovely (: by the way we now have a HERO fanclub, and you can find it on ~asecretfanbase


"The world is made up of cities, and the spaces between them.
(And people; and the spaces between them.)"

Lost and Valentine
(I'm sorry -- I feel this is not good enough, but sadly all I can do for now. Will try harder next time!)

HERO [c]

I need to read it D= *stupid college work*
I love the coloring, so soft & bright
beautiful

Reply

YAY, HERO fanart!

I always love the colors you use - they really do evoke a HERO-ish feel.
Reply

Oh thank you (: glad you think so.
And when will I see a HERO fanart drawn by you?
Reply

Hopefully sometime soon! I have a long overdue art trade I have to get out of the way first, haha.
Reply

The composition is lovely

(and the border)
It's an excellent piece of fanart reallyo3o

Reply

Mmm but maybe because it's fanart? The fanart part saves it imo (and a two-hour worth of post edit in Photoshop too) Really not quite happy with it, which only means I have to really try harder next time~
Waiting for more fanarts from you too, so don't forget!
Reply