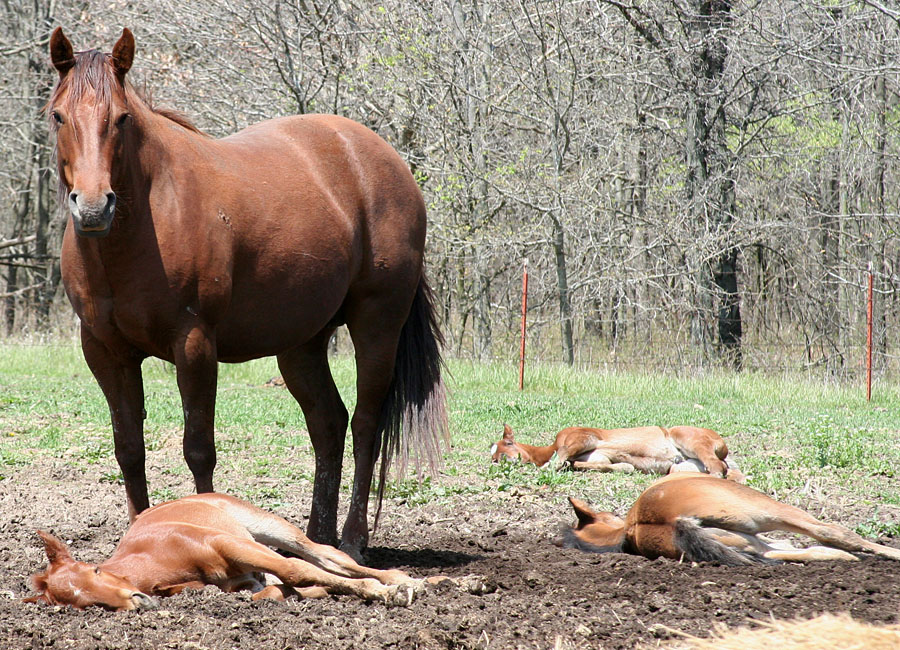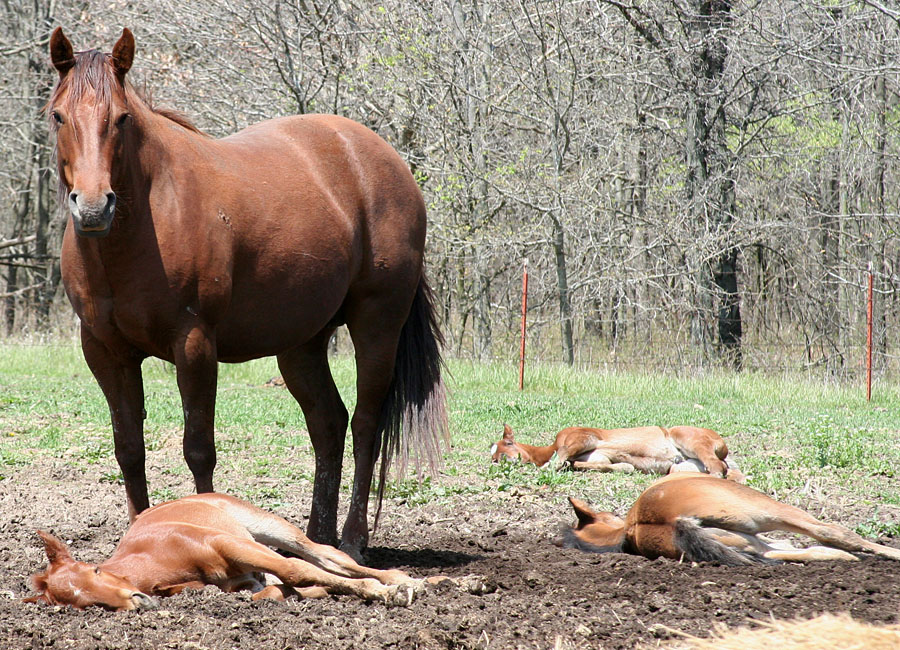 Chestnut quarter horse mare and three chestnut quarter horse foals, taking a midday nap. Mare is "Star." Foals are "Brody," "Red," and "Titan."
( No, she didn't massacre them. Though she does look rather suspicious here...muahahaha. )
---
TERMS OF USE
1. Free only for use for photomanipulations and as references for drawings, paintings, etc, both digital and traditional.
2. Do not claim as your own.
3. Credit me and link back to me here, or to my main account (=
Nylak
).
4. You can use them off of deviantART, just remember to link back!
5. Do not use them for commercial purposes before asking my permission.
6. Please give me a link to your work; I'd like to see it!