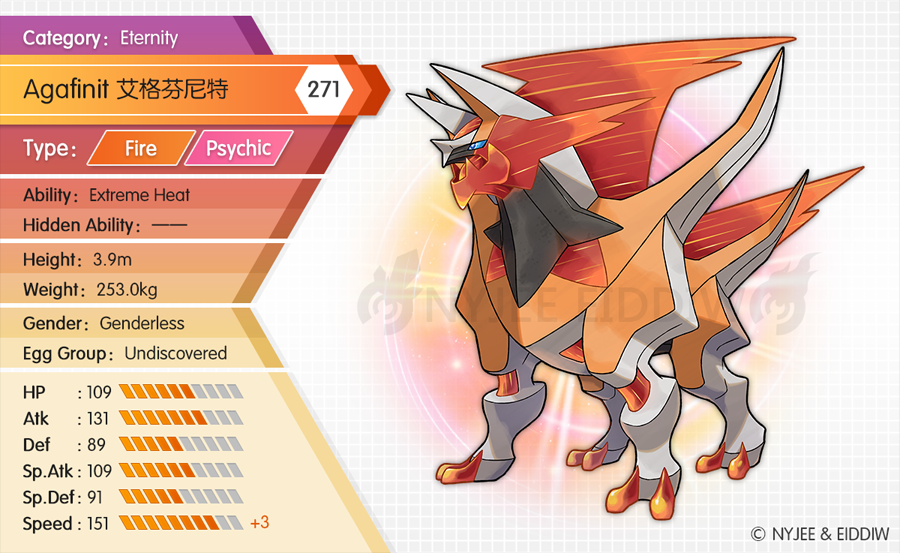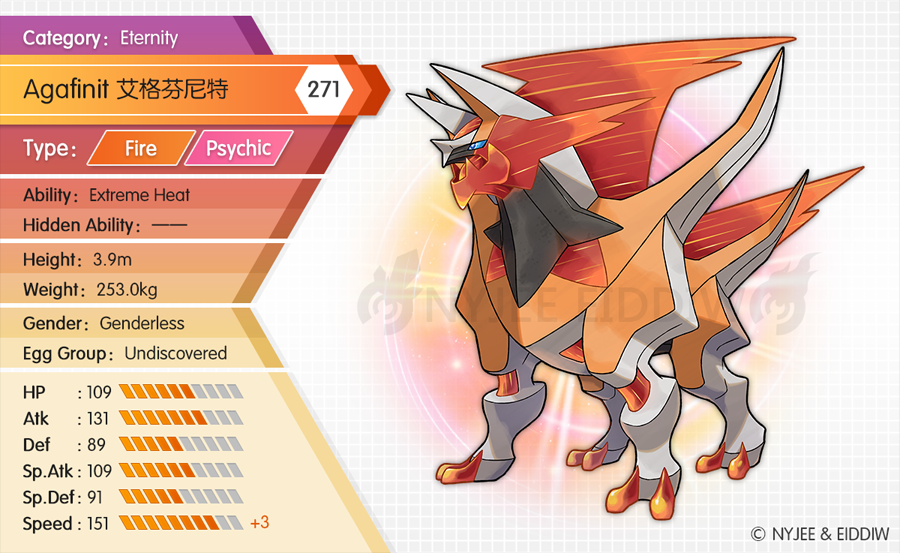 Watch
Agafinit
(agate+infinite)
Eternity Pokémon
Type: Fire Psychic
Ability: Extreme Heat
(Extreme Heat makes Agafinit immune to Fire-type moves, and when Agafinit uses a move that makes contact, there is a 30% chance that the target will become burned.)
Agafinit is based on the Tiangou (天狗) of Chinese mythology. It is also based on the dire wolf (Canis dirus).
Its legend is about t
he
Big Crunch
and
Big Bang
theory.
Hope you like it~
Old design:
Link
_________________________________________
Agafinit © NYJEE EIDDIW
DO NOT STEAL OR COPY.

Reply

Small question, what does the +3 mean at the end of its speed stat?
Reply

Oh my God, he's WONDERFUL!
Reply

Reply

Reply

How vastly your style has progressed is so amazing! Your older designs were cool/cute/unique/etc., but it felt very on-par with half the other artists who drew Fakemon, but your current redesigns are so unique and branded to be yours it's wonderful! Anyways, this redesign is epic!
Reply

Reply