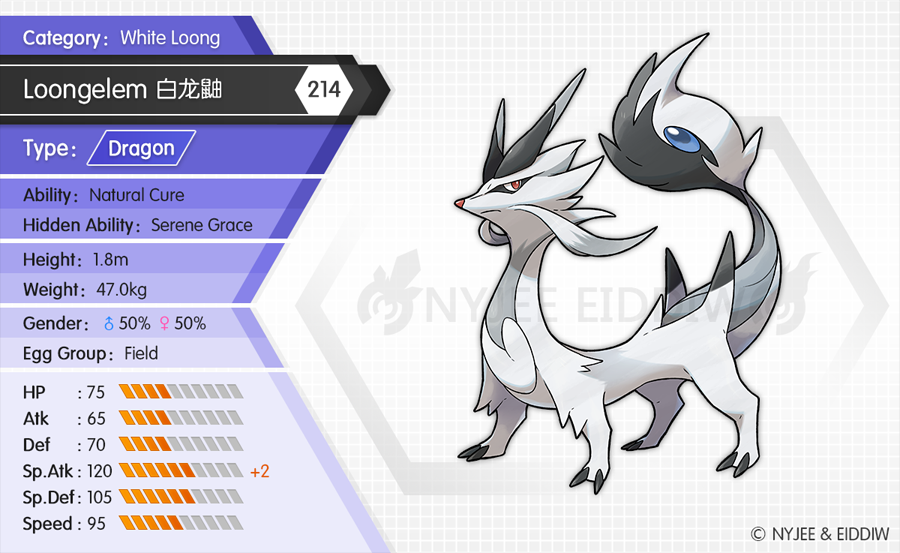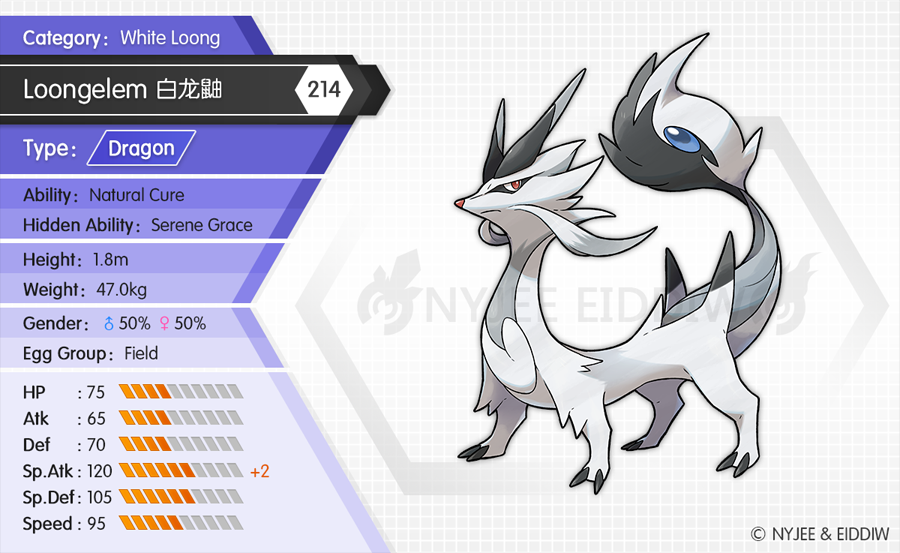 Watch
Loongelem (loong(Chinese dragon)+elemental)
Type: Dragon
Evolution Line:
Elemee
-> ??? ->
Flamelem
Elemee
-> ??? ->
Thundelem
Elemee
-> ??? ->
Loongelem


It is based on the Chinese dragon and
stoat
(
Mustela erminea
)
Hope you like it~
_________________________________________
Loongelem © NYJEE EIDDIW
DO NOT STEAL OR COPY.

YEhhhh I wish I could have this guy on my team! 😅
Reply

This a Fakemon or actual Pokemon?
Reply

I really love this, he looks really cool and sophisticated, it's REALLY cool how the evolutions are looking. Once again I would love to see more evolutions
Reply

Reply

Looks awesome.
Abilities:
Quick Feet /
Limber
Hidden Ability (level 50 or more): Speed Boost

Reply