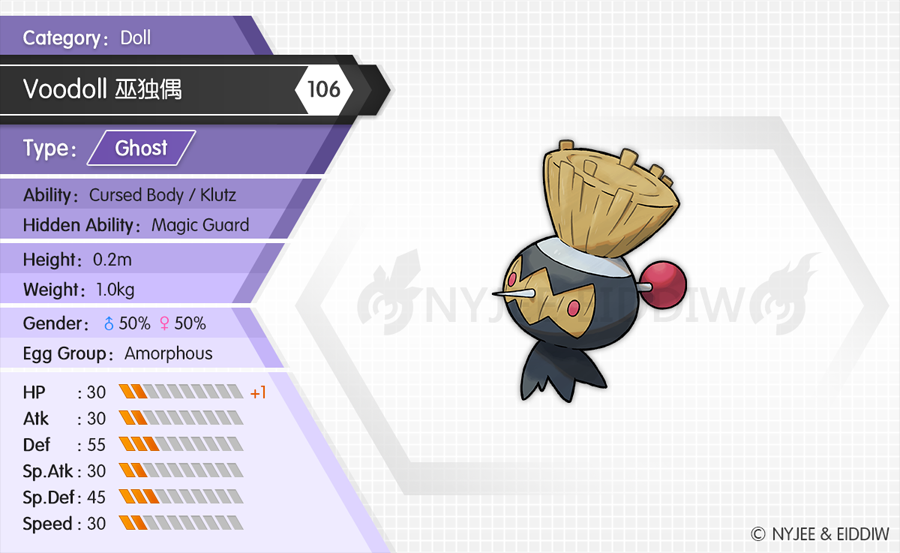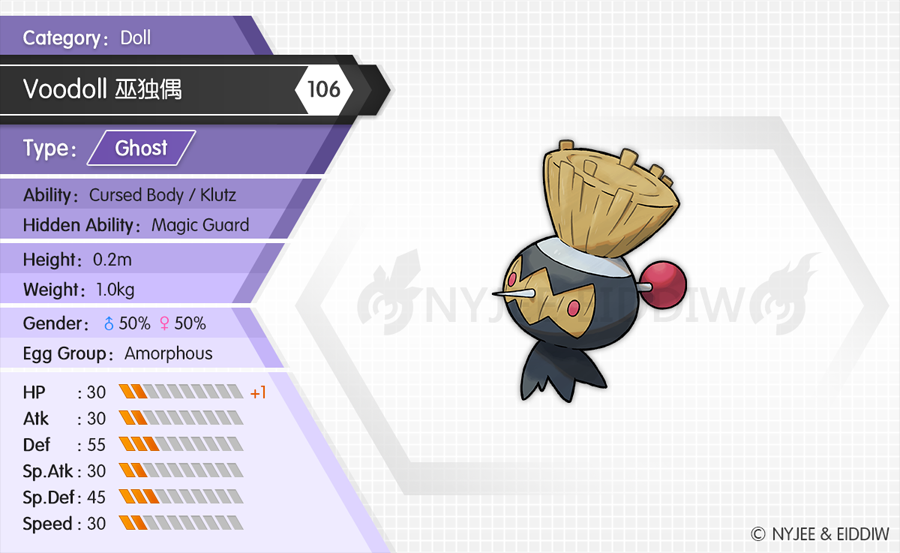 Watch
Voodoll(
voodoo+doll
)
Type: Ghost
Evolution Line:
Coming soon
It is based on the Voodoo doll
Hope you like it~
_________________________________________
Voodoll © NYJEE EIDDIW
DO NOT STEAL OR COPY.

Reply

Reply

Fantastic design concept, and of course execution!
Reply

I love that this isn't designed as a human-like doll! Such a great voodoo doll design
Reply

Cute as needle nose doll can be!
Reply

Reply

Omg I love it
It's soo cute!!! I definitely would take this into my team!

Can't wait to see the evolution

Reply

oh.my.gosh
Are you freaking kidding me?! This is the best fakemon ever!!!!!! Oh my gosh I loooove this! The colors, the idea, the design, the body shape, the pin nose, the broom straw head, holy crap I love this, I cannot wait for it's evolutions!!! If you have sketches of them I want to see them now lol
Dang this is so adorable!!!
Honestly the bristle straw head would probably be too detailed for official pokemon, seems a bit complicated for something they would do, but personally I love it and think it's perfect (and obviously we aren't official so we can do whatever we want

)
Reply

Love the pin as the nose - one of the best voodoo doll fakes I've seen. Will it evolve?
Reply