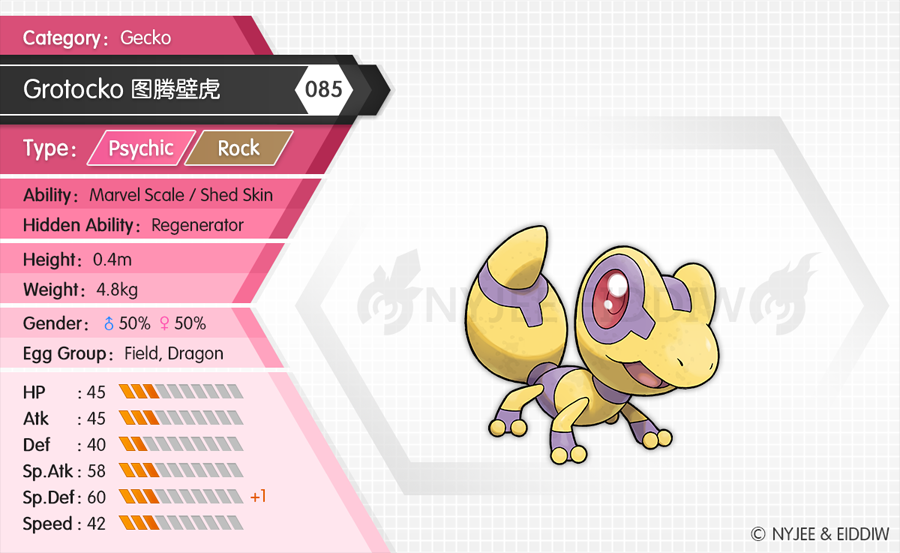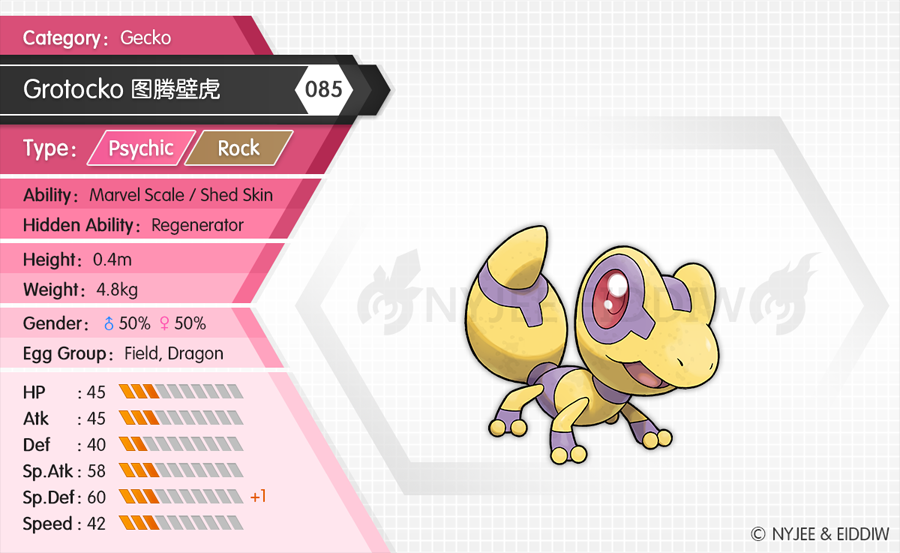 Watch
Grotocko(grotto+
gecko)
Type: Psychic Rock
Evolution Line:
Grotocko
-> level 38 (Night) ->
Gecotem
It is based on the common leopard gecko (Eublepharis macularius).
Old version:
link
And it isn't a starter anymore.
Hope you like it~
_________________________________________
Grotocko © NYJEE EIDDIW
DO NOT STEAL OR COPY.

Oh wow this is a HUGE improvement since the 2011 one!
Reply

Love this, I love the colors and the way you did his tail, great job!
Reply

I love this so very much!! My only bit of advise is to probably watch how you draw the heads. As of right now, its head is very similar to Treeko's.

Other than that I still think this is such a cute fakemon!! It's a massive improvement over the old art and really shows how far you've come with your skills. Great work!!
Reply

Reply

Treecko?You mean the nose ?
Reply

The improvement is significant! Your style now is so much more Pokemonesque.
Reply

Reply