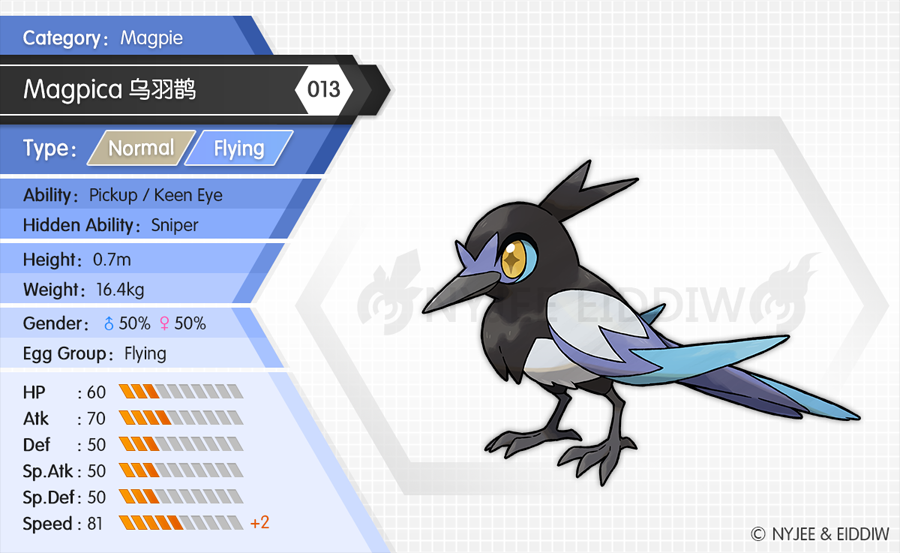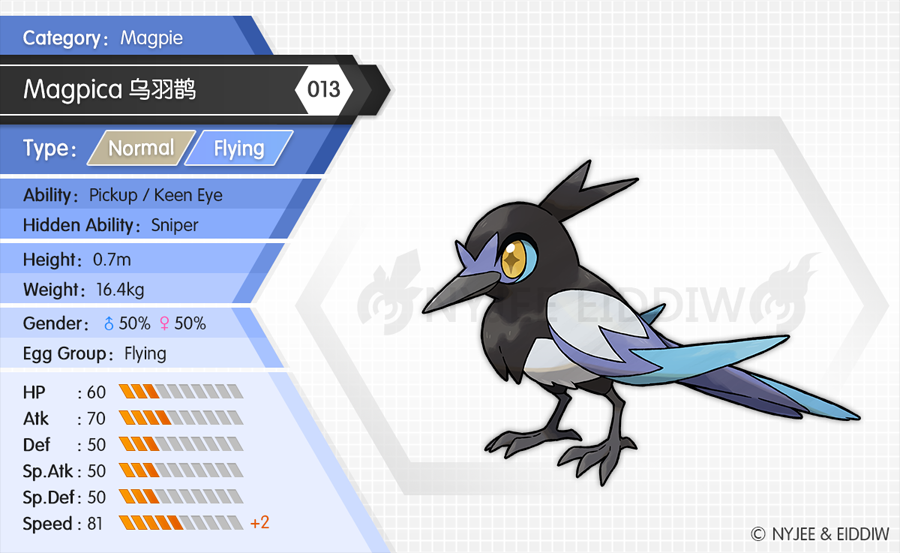 Watch

Reply

Such a pretty bird~
Definitely would take into my team~
The prevolution had "wire" in the name, and this has pica pica...
Will the last stage have an electric type?
Reply

this is a fabulous evolution! It's so sleek and nice, the shape/anatomy is just perfect, I really enjoy this
Reply


Love the colors and the beak

Reply

Wow. this is so good. Plus the Pokemon style emulation is perfect!
Reply

Reply