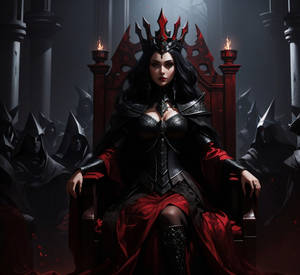 Premium download
This tier gives you access to download each artwork for your personal use.
---

MLP : The Parallel Elements - Title Idea Revision
Description
---
---
Tumblr Post
Old Attempt [Jul 13, 2012] :
100 Drawing by the End of the Year Challenge : 18 / 100
---
Please and thank you for viewing, +favorite, commenting, critiquing and/or even sharing, means a whole lot to me~
Sorry if I don't reply to everyone's comment, but I do read them all!
---
Author's Note
I still like my RPG idea but I'm just so bad at tryingggg
More context is lingering in my gallery, made a few works towards "MLP:TPE", an RPG idea I had, but since I'm no RPG professional or anything I didn't even bother getting much a demo even worked on. It's half the reason why I started making sprites a long while ago.
So I wanted to make a good drawing, multiple characters and all considering the last 'complete' artwork I've made - couldn't think of anything so I was like uh, let's redo the MLP:TPE title screen . . . ! And here we are.
Maybe someday I'll figure out how to start working on it, but no promises . . . !
Ohey side fact, I was listening to Labyrinth of Touhou's OST (an RPG) the whole time I drew this - took a bit long, I'ma guestimate 10~15 hours to complete this drawing, hm, I reallyyyy am bad at keeping track of how long I work on these drawings
- - - - -
On the art itself, (ohey I actually remember to comment about the art this time sort of!) -
I try to work with my current slight edit of my style, not too noticeable but comparing to some of my other artworks ya might notice a few changes here and there -
Also wanted to put that 'slight difference' per character, while I didn't do it too noticeably, I did adjust the eye shape at least to match the character as I saw them.
Overall I'm pretty satisfied with my current style, I just needa be more dynamic, and learn how to do backgrounds - well no I get how to do backgrounds just I need to actually make drawings that pay more attention to backgrounds instead of ones where I only care about the characters. Eh I'll figure it out somehowww
- - - - -
Hah, it's Madoka all over again - cute eyes, cute intro, then suddenly all of good turns evil~
---
My Little Pony : Friendship is Magic series belongs to Hasbro

You are free to share the artwork so long as I am clearly credited with my internet alias "DShou" and a link back to the image page and/or my profile page (you may not link directly to the image URL), this includes using it for personal purposes such as wallpaper, personal page banners, etc. If you wish to use the artwork for commercial purposes, groups, projects and/or minor events then you must ask me for permission. If you wish to use the artwork officially and/or in a major project/event then a Material Release (Art) form is necessary.

You may not create derivative work for release, this includes tracing, vectoring, creating the artwork in a different medium, copying the drawing in any form, alter, transform, build upon, etc. without my permission. Even then you are still required to credit me by linking back to my profile page, dshou.deviantart. com
---
---
Image size
1280x832px 1.11 MB