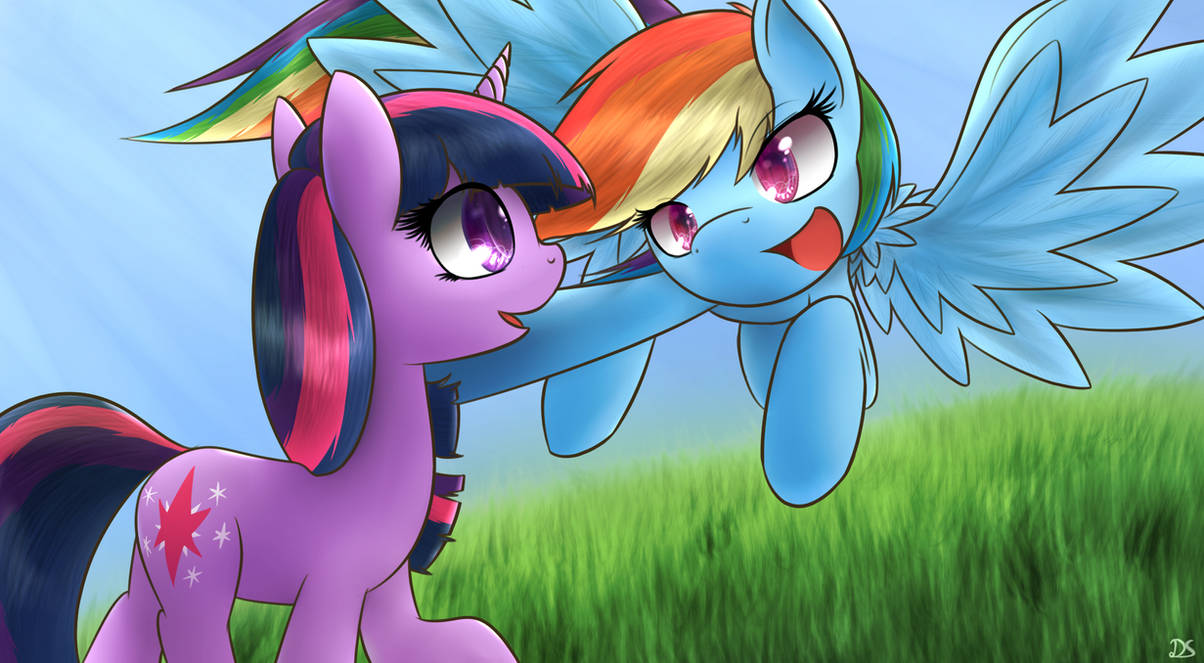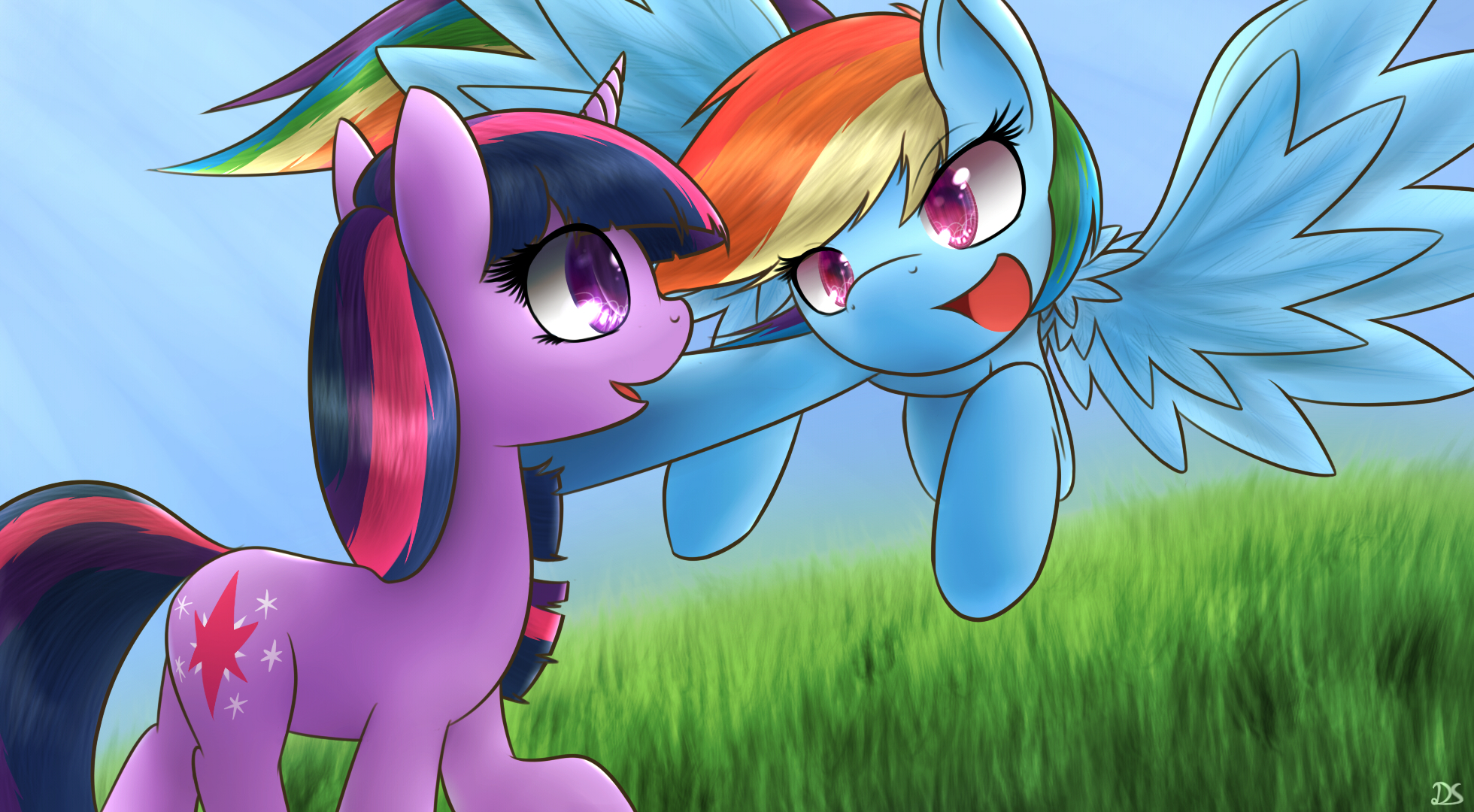 ---
---
---

Please and thank you for viewing, +favorite, commenting, critiquing and/or even sharing, means a whole lot to me~


---

Well, here's my January drawing, I paid attention to shading/lighting as much as I did in "MLP - Together", and as well, since I revealed the secrets to how I draw my eye-style, I decided to kick it up a notch to test out a more advanced style.

Using that new line-tool I used in "MLP - Wandering", but apparently I naturally draw at this line-width, not how I did the other drawing. If I were to tone the size down then I could imitate the thin-line style of the other drawing again 'though some more potentially for future drawings.


---

I wanted to pair Twily and Dashie together again, 'though not blatantly shipping for this drawing, (but I suppose my initial intention was shipping). Just having the two peacefully talking together on a walk, something simple for me to practice more on the coloring and less on any fancy positioning/poses/backgrounds and such.

It really is pretty simple, in a way - (gonna use it as a wallpaper now~)

Approximate Time to Complete : 5~6 hours


---
My Little Pony : Friendship is Magic series belongs to Hasbro

You are free to share the artwork so long as I am clearly credited with my internet alias "DShou" and a link back to the image page and/or my profile page (you may not link directly to the image URL), this includes using it for personal purposes such as wallpaper, personal page banners, etc. If you wish to use the artwork for commercial purposes, groups, projects and/or minor events then you must ask me for permission. If you wish to use the artwork officially and/or in a major project/event then a Material Release (Art) form is necessary.

You may not create derivative work for release, this includes tracing, vectoring, creating the artwork in a different medium, copying the drawing in any form, alter, transform, build upon, etc. without my permission. Even then you are still required to credit me by linking back to my profile page, dshou.deviantart. com
---
---
I like this deviation very much. Everything about this is great, well, mostly everything. What is the point of a critique you you don't point out how one can improve? I digress. the little details on the mane and wings, they seem a bit off to me. I understand that you wanted these details to show what you can do, and that's a good thing. The problem I have is that it seems too realistic for the pastel coloured ponies. The point of G4 is not to be realistic, but to be cartoon-like. I would have preferred more show-accurate manes and wings. That however, is my own opinion.
The Artist thought this was FAIR
31 out of 36 deviants thought this was fair.