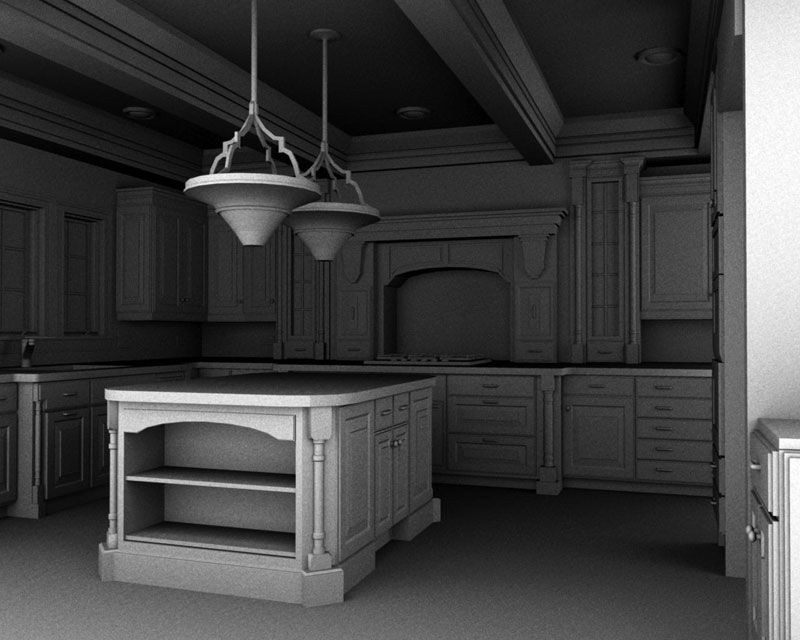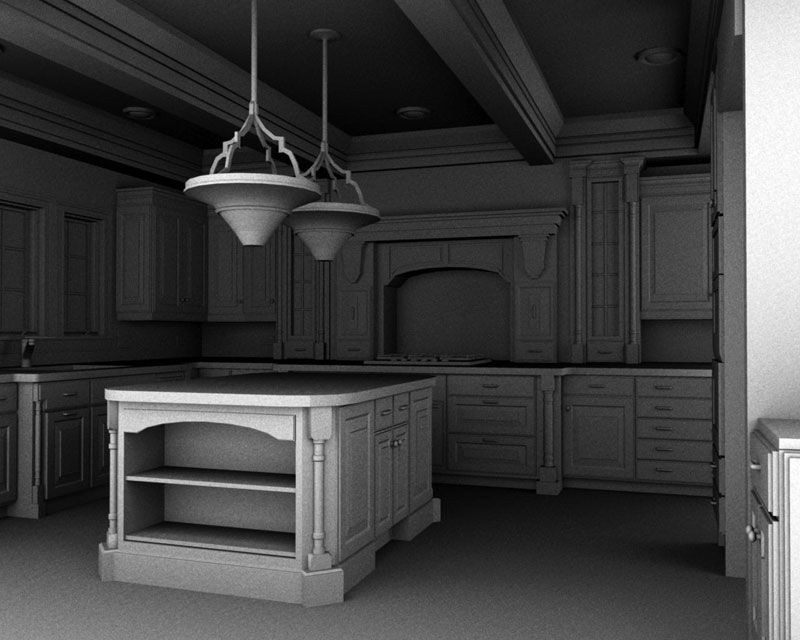 Watch
Modeled in Maya off a reference photo. ~10 hours. Rendered w/ambient occlusion, ~15 min.

You do in 10 hours what would take me several weeks... of 10 hour days.... amazing....
Reply

i like this model. THis is only ambient occulsion? wow thats cool. I like it. I have trouble with environments. Any advice?
Reply

thanx! yep, just ambient occlusion. i'm gonna let sb else worry about texturing, haha. hrmm, what kind of trouble do you have? it helps a lot to have good reference photos, esp ones you can use as image planes, even if they're not orthographic -- just make sure there isn't too much camera distortion. blueprints are the best. things wont always align perfectly, so just use ur best judgment in general. check out some Gnomon DVDs if u havent, they're always really good. also, many things in environments tend to repeat, so if you can find those repeating elements and build those pieces just once, it'll speed up workflow, esp if you have a whole library of pieces, then you can slap things together like legos. any advice on organic models? that's MY weakness, lol.
Reply

Thanks for the help. The thing is i'm trying to build a nightclub/restaurant inside an abandoned subway. Its a weird idea i had but just making the lighting work is a hassle. I have turtle render so i can use global illumination fairly fast but its so hard to control. I'm beginning to think that ambient occlusion is just better to do.

Organic modeling is easy. I build a body thats really simple and blocky. I make sure the quads are really even and boxy. make sure the edgeloops around the mouth and eyes are optimized for animation. Then you export the model to zbrush and just sculpt away. I like using references from photos for body type but the best way to capture the muscle detail is use an old masters drawing. drawings capture accurate detail that isn't obscured by lighting. Z-brush is an essential tool.

Have you heard of relief mapping and parallex mapping? its like using a normal map and a bump map in combination to look like displacement mapping. They even generate their own shadows.
Reply

heh, yeah lighting and rendering were never really among my favorite things to do. i've never tried turtle and hardly ever use GI. i've never learned zbrush but i guess it should be something to look into, esp w/version 3 out. i've been meaning to start learning mudbox for the longest time. never heard of relief mapping, but have seen parallax mapping before. it's amazing stuff, esp for games. but i'd rather do films.

Reply

mudbox is also good. i like for many of the tools but over all i like zbrush 3 better. Modo has some sick tools. Modo is like if someone combined 3d max modeling abilities, with maya's interface, but have zbrsuh resolution but then low res retopology. and it allows for portions of models to be copied and stamped into other parts of the mesh. Modo looks really sick right now as far as models are concerned.
Reply

jeez, 10 hours? you're crazy
Reply

crazy. with a capital KA, as in KA-RAAAZY. maybe if i slept more often it would take more time, hrmmmm, lol.
Reply

Reply