EDIT: We found her!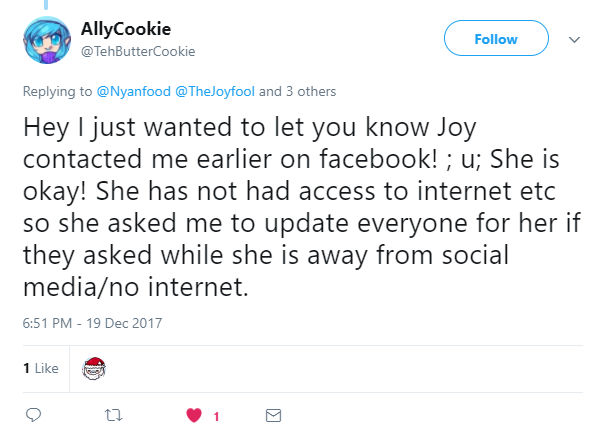 <da:thumb id="720467806"/>
Shiranova
and I are looking for the artist
Joyfool
whose most recent appearance was in September, in Puerto Rico,
just before Hurricane Maria hit
.
We currently were able to obtain the address of a PO box she had from an acquaintance of hers and I will be making a call at some point soon.
If you have any information about her, such as her real name or whereabouts or anything,
please note Shiranova on DA
or
DM me on twitter.

Otherwise, it'd be really helpful if you could share
Shiranova's Journal
or retweet our
twitter search thread
.
Please do not post her private information (if you have it) somewhere public.
While trying to search for her, we would like to respect her privacy as much as possible.
Thank you!