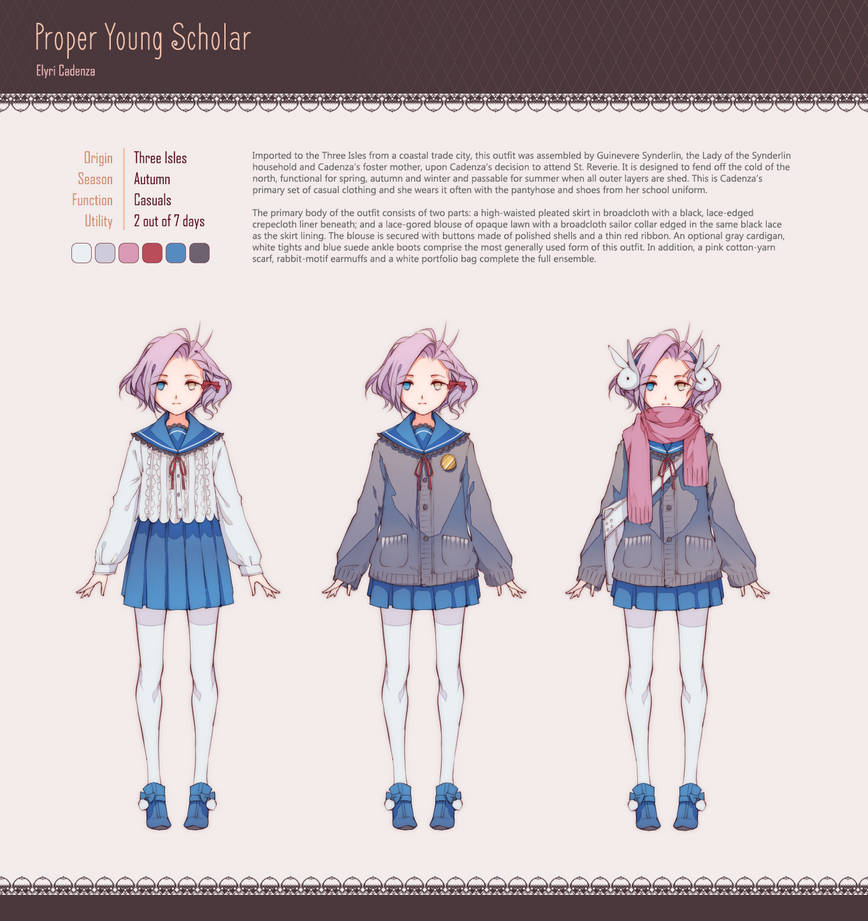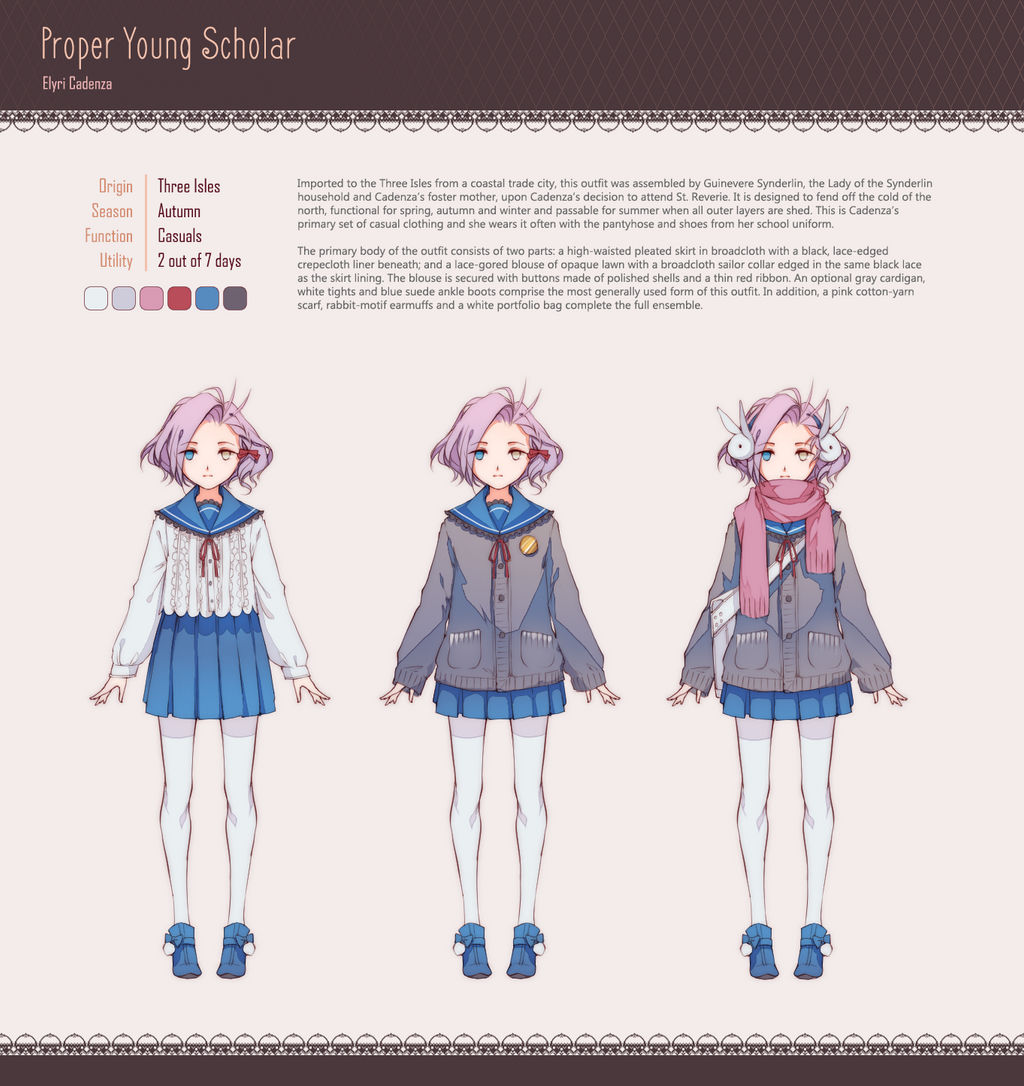 Watch

You wrote such a great description for the outfits! I love the detail of it

Reply

Ahh why she is so cutee~!! I love her! I totally love colors what you usee >u<

Reply

i just love the legs in those ref sheets ;v; so pretty and elegant *^*
Reply

Thank you Tsuki~!
She has really long legs for a short person. XD
Reply

bunny muffs, adorable.
like the overall design also. Simple yet feminine and functional, nice job.
Reply

Now this i love, she is adorable as fuck (pardon me) and her outfit is the prick of the i
Reply

Reply

I really wish I could just buy a pair of them for my bf XD
Reply

How darling!

Reply

Reply

Reply