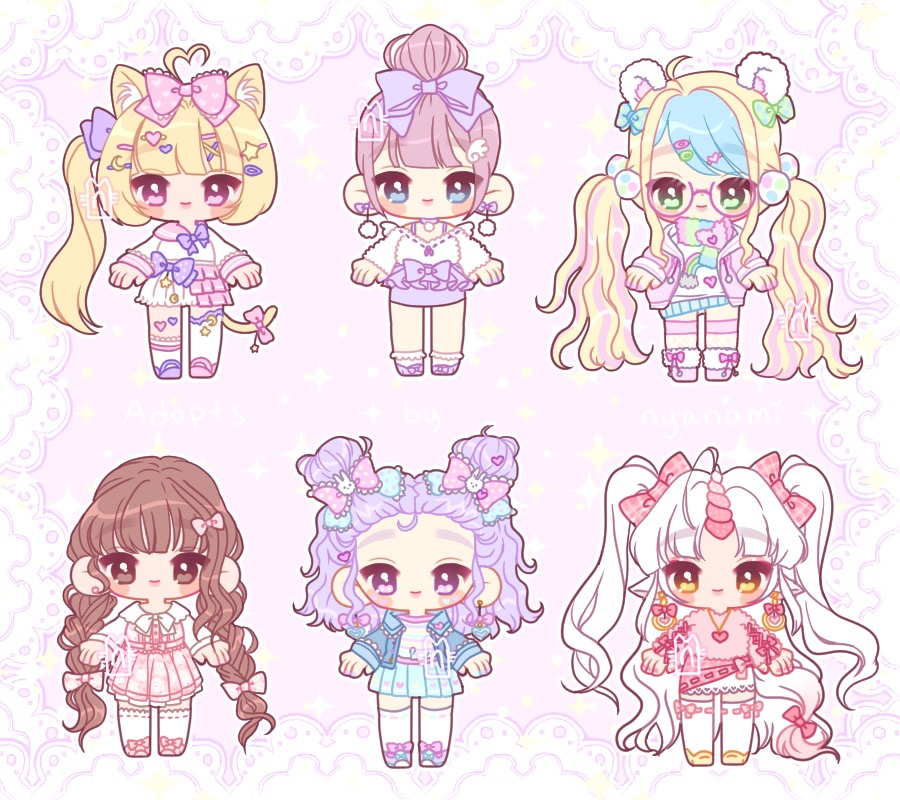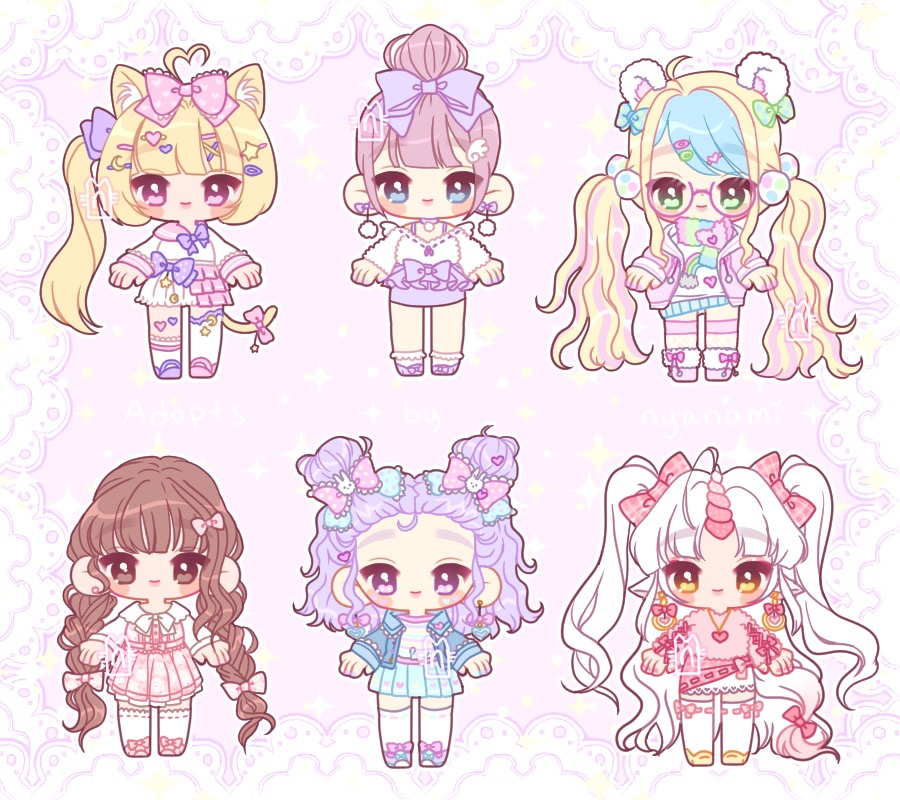 I've been feeling very inspired lately so I kept drawing these up in my free time 💕
PayPal and Points only
$1 = 100p
1. Pastel Neko: $9 / 900
OPEN
2. Chic Angel: $12 / 1200
CLOSED
Psycheia
3. Cutie Bear: $10 / 1000
OPEN
4. Frilly Pink: $9 / 900
CLOSED
hydrangeamaiden
5. Candy Sweetheart: $10 / 1000
OPEN
6. Rose Unicorn: $9 / 900
OPEN
Please comment below to claim! Do not copy, trace, or heavily reference these designs. Do not upload this image anywhere else without my permission.
Once purchased you will receive the full sized png of your adopt without watermark. Feel free to use the png however you like, with credit.
Designs by me
Base by
MiniMelodies
/
Myubeans

Reply

Of course! Points or paypal?
Reply

Reply

Reply

Aaaa- the one I wanted is still open. Im trying to save money. ; 3; ~~~♥
Reply

damn, number 5 is very tempting... super cute adopts!!
Reply

I'd like to buy 2 please ;//u//; ♥
They're all so amazing, if they're still open when I get more money be sure I'll be back ;D
Reply

Reply

Reply

Reply