Seasonal Shop
---
You joined a Seasonal Shop and see a cute floating ghosty!!
Ghostie:
"... ... ... !! Ah! H-hello! Do you want to trade? I like pumpkins..."
Current season:
Autumn
Currency:

> Check my inventory
Actions:
Put one

command

into the comment section. Bot will automatically process your request and will get you result!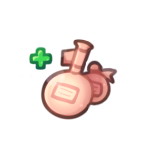 ---
Buy X
Ex: Buy 1 Water Potion S
Power Potions
Autumn Season
Useful
Nearby Locations: