Non-existing Shop
---
This shop looks like... it's not a shop! It's just a corner under a tree, with a torimori's head levitates in front of you. A piece of paper hangs on a tree and asks to knock you on the door first. You ask where the door is, but it seems that the shop's owner cannot hear you.
You knock on the tree.
Mentalist:
Come in, the mind prisoner! Welcome to my shop. I feel you brought me nothing? That's good. I'm actually collecting them and can give you something in return.
Currency:

> Check my inventory
Actions:
Put one

command

into the comment section. Bot will automatically process your request and will get you result!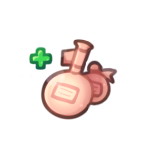 ---
Buy X <item>
Ex: Buy 1 Blue Bunny Panties
Unbelievable Mythical Collection
Mind Booster
Nothing Special
Something Special
Nearby Locations: