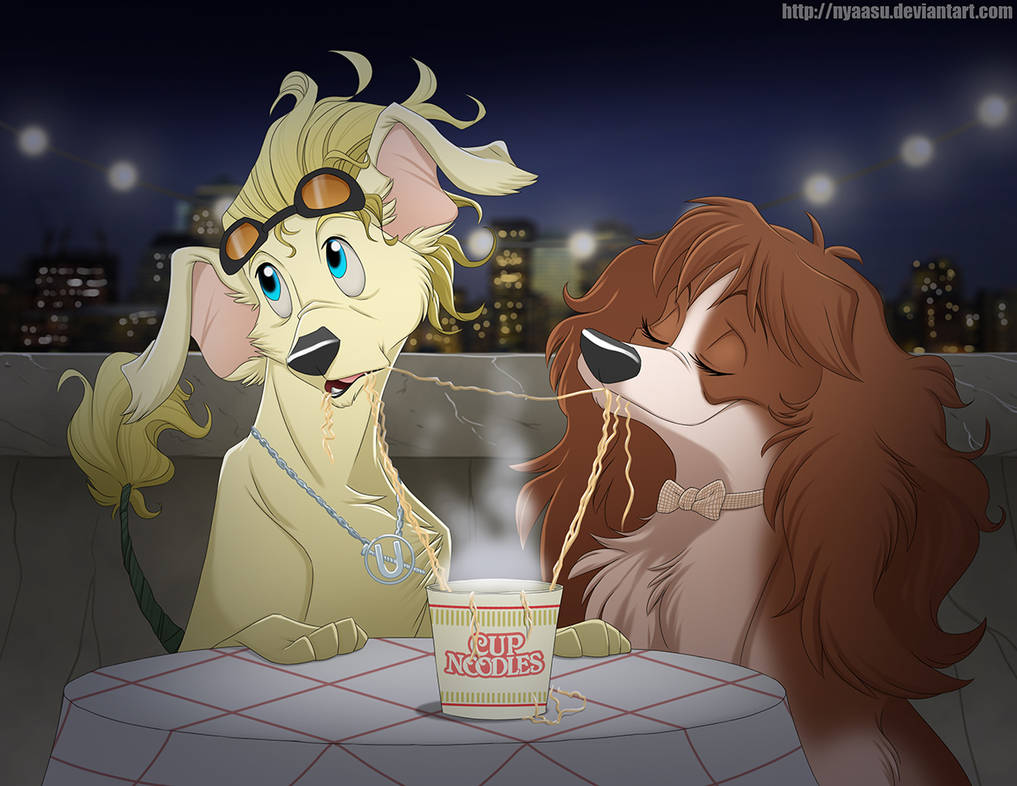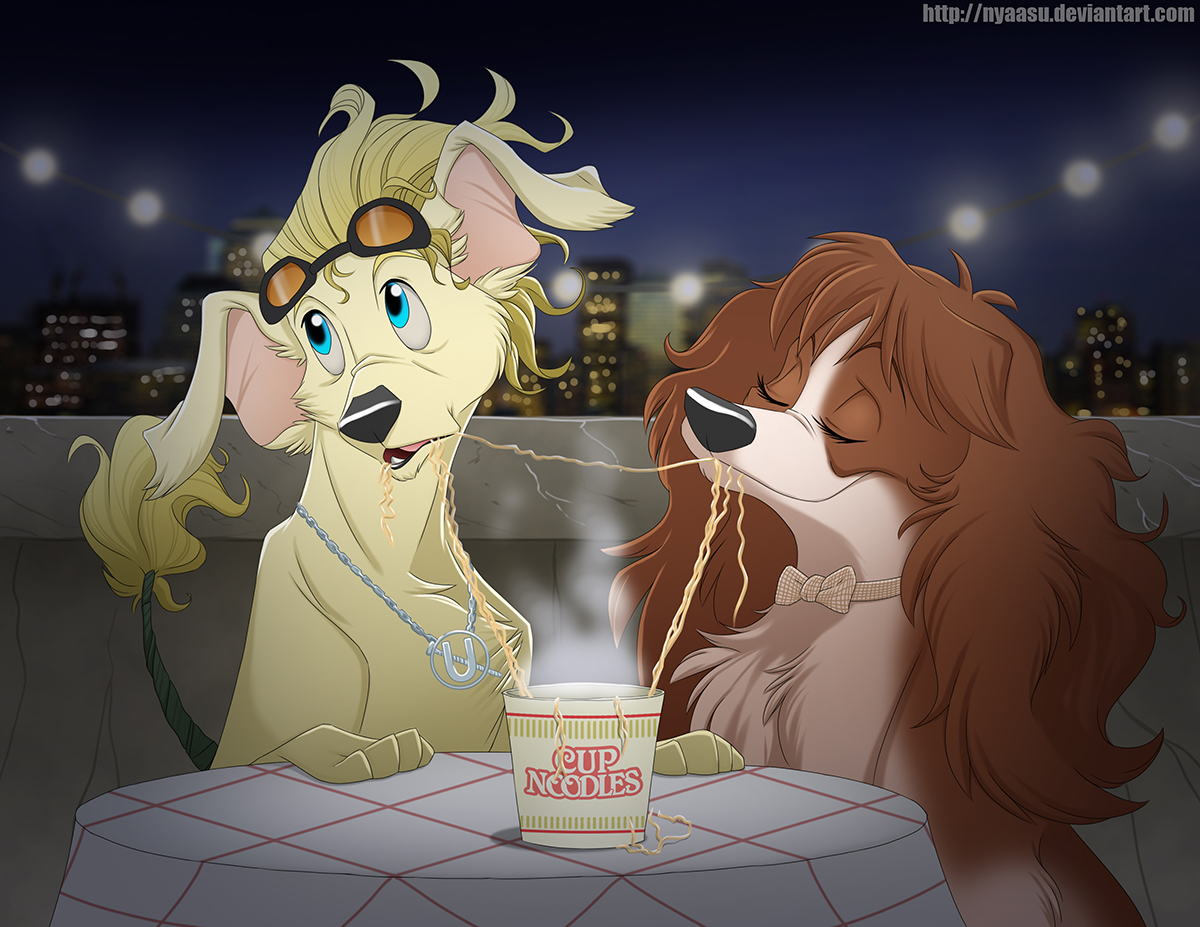 Watch
***If you like my art, please consider supporting it on Patreon!***
***You can also buy me a "coffee" (decaf coke and carrot juice, I don't do coffee!)***This artwork was available 3 days earlier for $1+ Patrons!******
Aiyana-Kopa
donated quite a bit of money towards Celes' (my sick pet rat) care, and asked for some Holtzbert (Holtzmann/Gilbert) sketches, but once I thought of
this
here, I decided instead of a few sketches, to just make one finished piece. It's partly to repay Aiyana for her kindness, and partly because
this needed to be finished
. I was so in love with it.
I used a screenshot from the movie Lady and the Tramp (obviously?) for reference, although since Holtz is the shorter one and Erin's the one with fluffy ears, I took some liberties.
Cup Noodles came to mind almost instantly, because if I know anything about any Ghostbusters in any dimension, them poor bastards are broke, so this is the "Ghostbusters" equivalent of a fancy Italian dinner.
The background features a royalty/license-free photo of the NYC/Manhattan skyline, with some heavy edits to make it fit in to the style better. The skyline I found wasn't familiar to me, but perhaps it was from an angle that isn't on my route home. xD I trust google on this one, but even if it's not, "generic city" works fine, right?
Anyway, enjoy!!