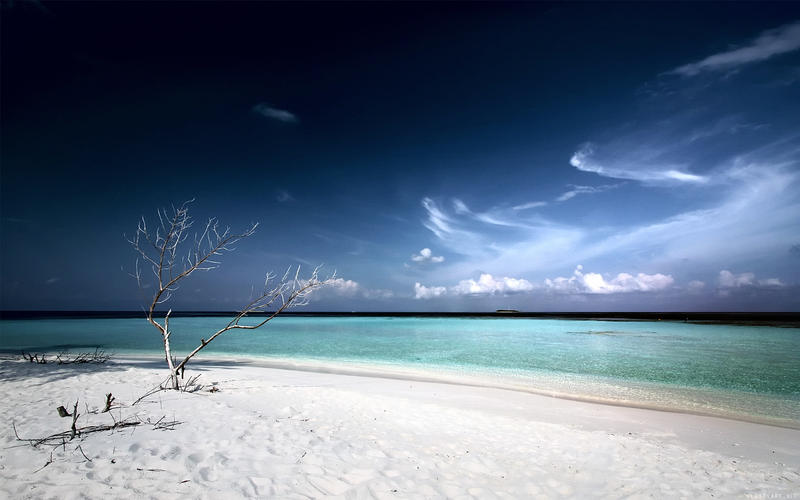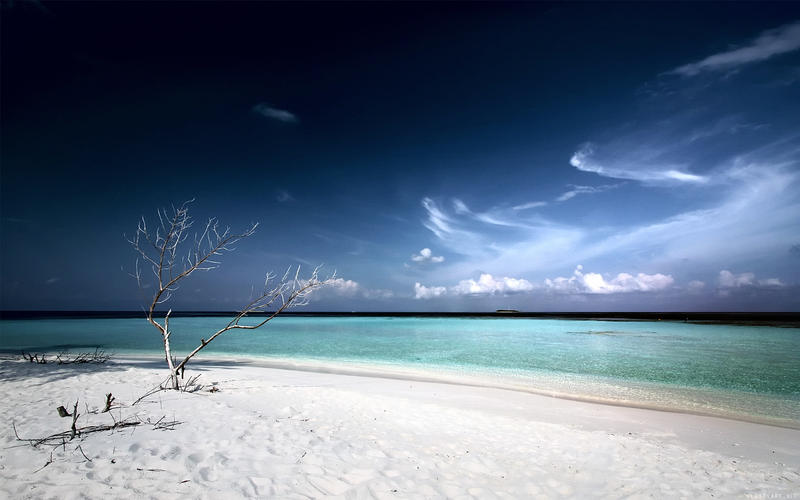 Taken on an island called Diggiri, Maldives. Bring the beach feeling to your desktop


This is a stunning photo. The color contrast in this is perfect. The blue sky fading off into black is a perfect transition. The teal color of the water also fits very well with the major white and blue colors. The "dead tree" kind of shows that even after death, the beauty of the world will continue on. The white sand can also be symbolized as old age, too. The high clouds can be thought of as just floating along as life goes on and the low clouds can be thought of as an omen or a passing tragedy. Nice one!
The Artist thought this was FAIR
20 out of 20 deviants thought this was fair.